Caravan Diary 2004
On this page I have listed details of sites and places visited in the UK during 2004
Broadway, May 2004
Having only picked up the new caravan on Wednesday of the week before we were concerned whether we would be ready to get away to Broadway on time. As a result of the incessant rain we had already delayed by one day. Fortunately Sunday had seen a break in the clouds that enabled us to fit the Reich Move Control onto the caravan. The following day I managed to complete all the electrical work, despite getting very wet connecting it to the battery. So after a final check that everything else was working we were ready to go.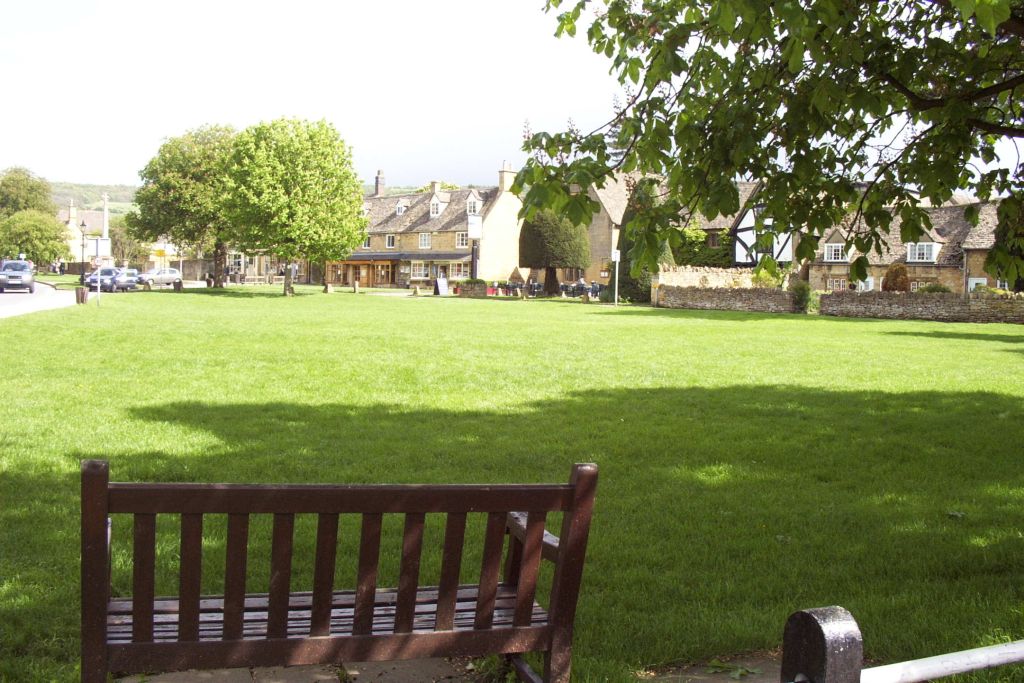 Tuesday, 4th May, our departure day dawned as many others had recently, wet! At least the Move Control worked. Having checked and double checked we started our journey which was only about 65 miles. Even this was not uneventful. At Tingewick we took a wrong turning and had to find a place to turn to get back on the right road. We had the advantage that we knew the road quite well and soon found a place to turn but it does not explain why I took the wrong road in the first place!! This cross country route from Milton Keynes to Broadway takes you through some very pretty villages but the roads are in places a little on the narrow side. The new van is wider, by 4 inches, compared to our previous van. I was driving as if it were 4 foot wider!! Another problem we encountered was a very large lorry trying to move up a very steep hill but having some difficulty. I had no choice but to go round him although I could not really see far enough ahead to make a decision. It was one of those times when you have to hope that no one is coming in the opposite direction! The second half of our journey was completed in bright sunshine, right to the point where I had to get out of the car to sign in at reception and guess what the heavens opened! The site was about a third full when we arrived.
Although our old van was only just over 5 years old it is surprising how many things change in that time. So setting up the van was a bit of an adventure but we eventually managed to sort ourselves out and even had time for lunch. Leaving the details of a new van aside we decided to have an afternoon walk into Broadway. It is a delightful Cotswold village.
Wednesday again dawned wet which at least allowed a restful day. Thursday was a much more agreeable day and also the day of the Farmers Market, as it was advertised, in Broadway. The reality was a little different, half a dozen stands at the most but the produce was of and excellent standard. Apparently the market is a regular monthly feature. We walked up beyond the centre of the village which proved well worth while was there are some lovely stone houses. After lunch in the Swan we made our way back to the campsite. The day had been brighter but not without the or shower or two.
Friday dawned a much more agreeable day. A short trip into Evesham for some shopping at Tesco in the morning. One thing we had not tried was the awning from the old van so this was our afternoon job. Having put it up we decided that it would do and there was no need to buy a new one. Our neighbours across the road had obviously purchased a new porch awning and they seemed to be there for ages trying to work out how it should go up. I realised that it was the same porch awning as we had at home so I went across and offered my services.
The rain returned on Saturday so we decided to have trip out to Mendip Caravan which is the nearest caravan dealers to the site. Not the largest dealer I have been to but we were able to get what we wanted. An abortive drive into Cheltenham to find a particular shop saw us return to the van empty handed.
Why when I want to watch a Grand Prix does the sun come out! When the race had finished we thought that we should get out and about, just as it decided to cloud over. Snowshill Lavender had been recommended buy quite frankly there is not a lot there. It does have a nice tea room and it does sell lavender plants. On the way back we stopped at Snowshill Manor, which we knew was closed for renovation but the garden was open, however we did not fancy spending £4 to walk round a garden on a dull day. What did surprise me was that we were refused entry to the National Trust shop because we were not paying to look at the garden or members of the Trust. This did not impress me. At least the rain had stayed away which allowed us to take a dry awning down in readiness for our journey home.
Monday was our going home day. All went well. We managed to navigate up Fish Hill, which is as steep as any road I have towed on in the Alps but has the advantage of being relatively short. When we got home we were followed into the close by the bin man so we let him do his bit before attempting to get the van back into the garden. While I waited I searched for my set of caravan keys, no where to be found. I looked everywhere. Margaret was trying to convince me it was because of my advancing years! When we got in the house, having considered how we might obtain a new set of keys, I notice the answer phone light flashing. It was the warden from the campsite saying that a member had handed in some keys which were found on the pitch we were using. Thank you, thank you thank you. They arrived in the post a couple of days later.
Ashridge Farm, May 2004
Saturday 22nd May
Our second trip out in the Topaz. The shoppers at Centre MK must have got a bit of a shock, as they loaded their shopping in their cars, to see a caravan pull up on the side of the road. So why was I in the middle of a shopping centre with a caravan. Semi retirement means I get Saturday's off but Margaret still has to work. When we go away on a Saturday for a weekend we tend not to go too far, otherwise we arrive after the site has closed up for the night.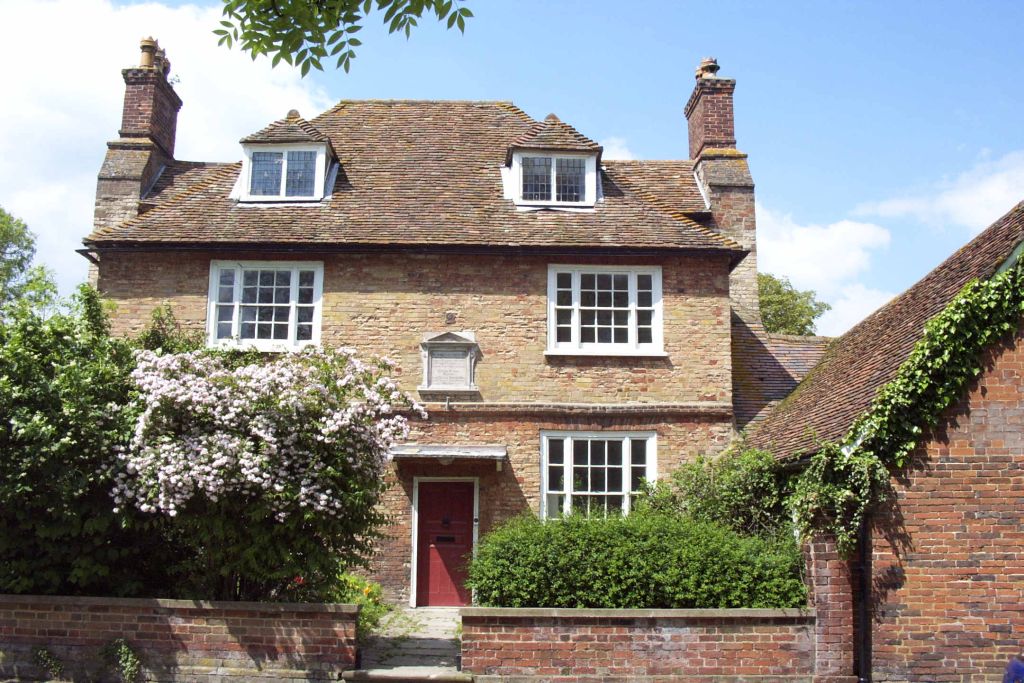 Ashridge Farm was only about 40 miles from Milton Keynes and it is a liesurely meander across country which is not so bad for a short journey. We were slowed a little when we came up behind a vintage Ford lorry which we followed some way. At Shefford we unintentionally took a detour, just as well it was not busy! Anyway we found our way back to the main road and safely found our way to Ashridge Farm. It was Hobson's Choice with the pitch as we had the last remaining one.

Sunday dawned bright and sunny. Outside of the Reception I noticed a message saying there would be Vintage Tractors passing the site entrance at 10.30am. It was turning into a vintage weekend!! It was interesting to see the tractors which had all been restored to near their former glory. We wanted to try the Sun Canopy on the van to see if it fitted. Whilst it could do with being about 9 inches longer we felt that it would do. All this was done before the Grand Prix. It does seem a shame to shut yourself away to watch a sporting event especially when the weather is so nice. As I have mentioned before we do have a special reason in so far as our youngest son Simon, is trackside IT for Jaguar Racing. We even had a camera shot of him in the garage. Unfortunately the cameras were there because one of their drivers had just crashed out of the race! So no luck for Jaguar, although I reckon Mark Webber would have been in the points if he had survived the rest of the race. Anyway it was good to see Trulli and Button restore some excitement to Formula 1.

I got chatting to our new neighbours who had just purchased a porch awning. Nearly put my foot in it as I told them we had sold our porch awning because we found it more trouble to put up than a full awning. I must have been born with my foot in my mouth!!! At the end of our row of pitches was an American Airstream Caravan. It was not particularly large, as some of them are but it was causing a lot of interest.
As Margaret had taken another days leave we had Monday on site rather than as a going home day. When we booked in we were provided with a map of the village of Ashwell which was only a few hundred yards from the campsite, so we set off to explore. On the back of the maps were some historical notes to help us recognise various buildings along the route. In any village the church is always the focal point and St Mary's Church is no exception. It dates back to 1368, it has an impressive tower. There are many other interesting buildings including the Merchant Taylors School which is over 300 years old. All this walking around makes a man thirsty so we stopped at the Three Tuns pub for lunch before making are way back to the van to catch up on two days newspapers.
Tuesday and time to go home, well at least after we had taken down the sun canopy and packed everything up. Made sure I did not loose the keys this time. It took as about an hour to get home which was not too bad. One advantage of getting back home during weekday daytime is the lack of parked cars which, along with the Move Control, makes it easier to get the van into the back garden.
Browns Moor, Hawes. October 2004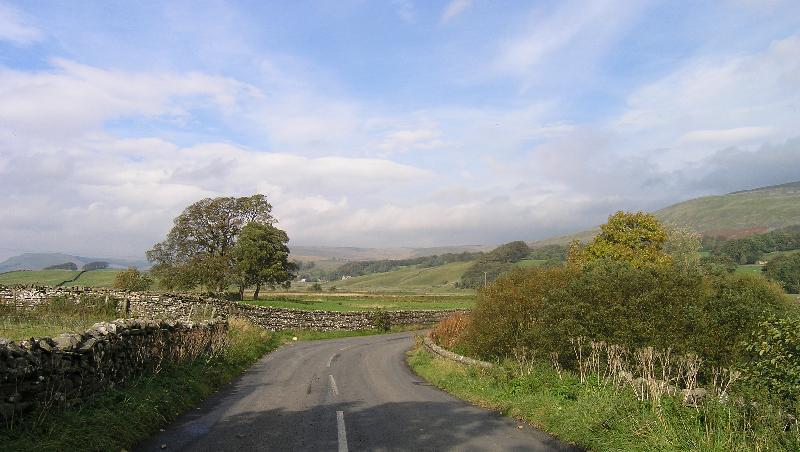 It seems hard to believe that 5 weeks earlier we were in the South of France as we made our way up the M1 towards North Yorkshire. Traffic was not too bad, that was until the overhead signs warned of delays ahead because of an accident. An hour and a half later we were on our way. Originally we had intended approaching the campsite from the M6 but this is not advised by the Caravan Club. This was our reason for being on the M1. We stopped on the A1 for diesel, nothing unusual is this except the cashier asked my how I liked the Eccles. She explained she has one and that her previous Eccles van was stolen. We left the A1 at Leeming Bar and headed off west on the A684. Bedale looks a nice town and only a mile from the A1 but our destination was 30 miles further on. The further west you travel the more the Dales open up before you. After Leyburn it becomes more wild and the road becomes narrower. We eventually got to Hawes. I made a hash of turning into the road to the site. Hawes has a one-way system and it was at the start of this system that you turn into the road signed for Muker.
Monday dawned quite bright but with the expectation of the weather closing in. Time to explore Hawes, reputed to be the highest market town in England. Unlike many towns in the Peak and Lake Districts Hawes seems to be very much a working town. Every other vehicle seems to be a 4X4, probably with some justification. Goodness knows what the road conditions are like in winter! It is a solid stone built town. It has plenty of places to eat ranging from Teashops to Pubs. We even part took ourselves of a bacon bap and a pint at the Fountain. I doubt there are many supermarkets in the vicinity of Hawes but most supplies can be obtained in the town. I particularly liked the old fashioned grocer Elijah Allen and Sons, they certainly sold very nice cakes. This area is also home to Wensleydale Cheese as immortalised in the Wallace and Gromit cartoons. There is a cheese factory in the town and you can have a tour on the days they make cheese. Otherwise you are free to look round a small exhibition, which along with the history also tells how the factory was saved by a management buyout. On site is a restaurant/coffee shop, which seems popular with the passing coach trade. There is also a shop, which sells many varieties of Wensleydale Cheese with lots of samples to help you make up your mind. On the way back to the campsite we stopped off at the Dales Countryside Museum but only looked at the shop. The museum building also includes what was once Hawes railway station. Although not restored as far as Hawes yet the Wensleydale Railway is gradually trying to restore the line from Leeming and I am sure their aim is to complete the line to Sedburgh.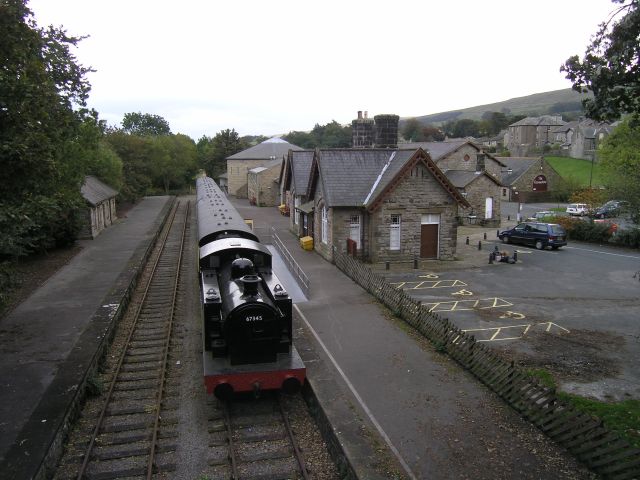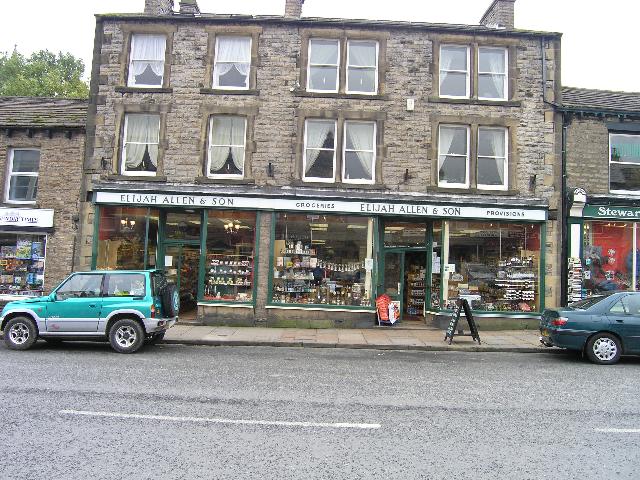 The weather can't be relied on in this part of the country so you have to make the most of what you have. Tuesday started dull and gradually got worse! We decided to try our luck with Sedburgh. This took us out along the A684, which is a delightful road but certainly not the best route for caravans. Perhaps we did not see Sedburgh in its best light but there did not seem a lot there and it seemed a very sleepy place. We cheered ourselves up by having a cup of tee and toasted sandwich in the Posthorn Café. From its window you could at least survey what ever was going on in the town, even if this was not a lot! Back to the car park. The campsite in Hawes has very little reception for mobile phones so I thought I would try and download my e-mails where there was a stronger signal and the Sedburgh car park was such a place. Despite looking like a scene out of 'Spooks' I managed to download 81 mails and checked my Internet banking. Rather than return to Hawes by the same route we went south to Ingleton and then across the Moors to Hawes. This was a fascinating drive across a very desolate part of the country. The atmosphere was made more interesting because it was neither light nor dark but somewhere in between. Whilst I realised that we would cross the Settle to Carlisle Railway line I did not appreciate that we would also pass so close to the famous Ribblehead Viaduct but there it stood in the gloom. I would class this road in a similar vein to the road across Rannoch Moor in Scotland, not to be missed.

Wednesday dawned brighter although the forecast had suggested that it would eventually start to rain. We had to get out walking so we took our opportunity. It was not a long walk but we did get to sample the superb countryside her abouts. The Pennine Way is not far from the campsite and now I can claimed to have walked part of it although the distance was nothing to brag about! We made our way over to Hardraw where there is a teashop and a pub. There is a waterfall here abouts and it is accessed via the pub at a cost of £2 pounds each. We declined, which is a pity but we thought it was a bit of a rip off. The silly thing is that had it been a bit cheaper we would have treated ourselves to a pint on the way back! We continued our climb to Simonstone and from here made our way back into Hawes to do some shopping. On the way back to the site the weather forecast proved to be right!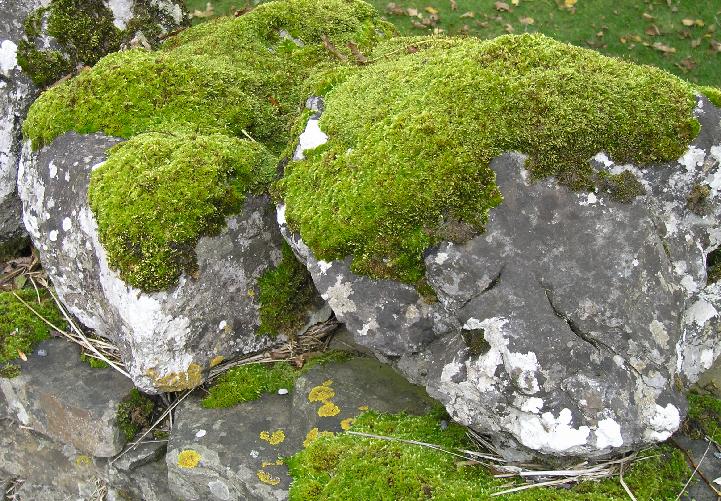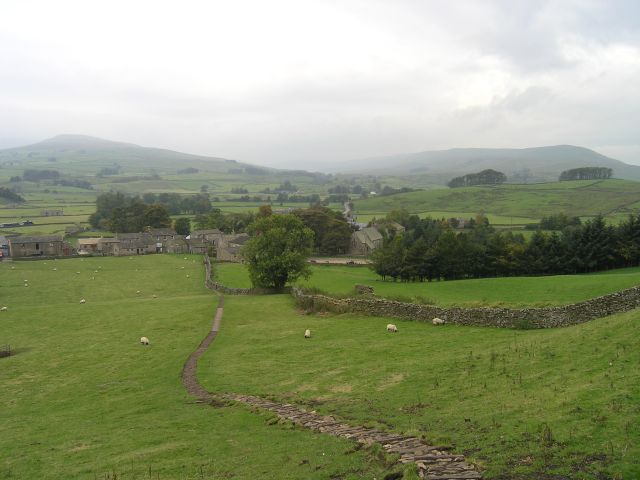 The weather pattern seems to be that it is better in the morning getting gradually worse through the day and Thursday was no exception. As it was brighter I was keen to go back out to Ribblehead. The Moors look so much more inviting in the sunlight if a little less mysterious. There is plenty of parking near the Viaduct to view and to take photographs. I am sure you can get closer still if you venture along a track. Some might say that it is a man made intrusion into the landscape but it seems to sit there in perfect harmony with its surroundings. When we got back to the van it was still sunny and we were tempted to sit outside for a while to enjoy it. It was short lived and we were soon inside sheltering from the rain. One final walk into Hawes, unfortunately in the rain, to get a few bits we needed. Then back to the van to start preparing for our departure first thing Friday. I appreciate that I have gone on a bit about the weather but everyone should make an effort to visit North Yorkshire you will be overwhelmed by the countryside.
Cirencester, November 2004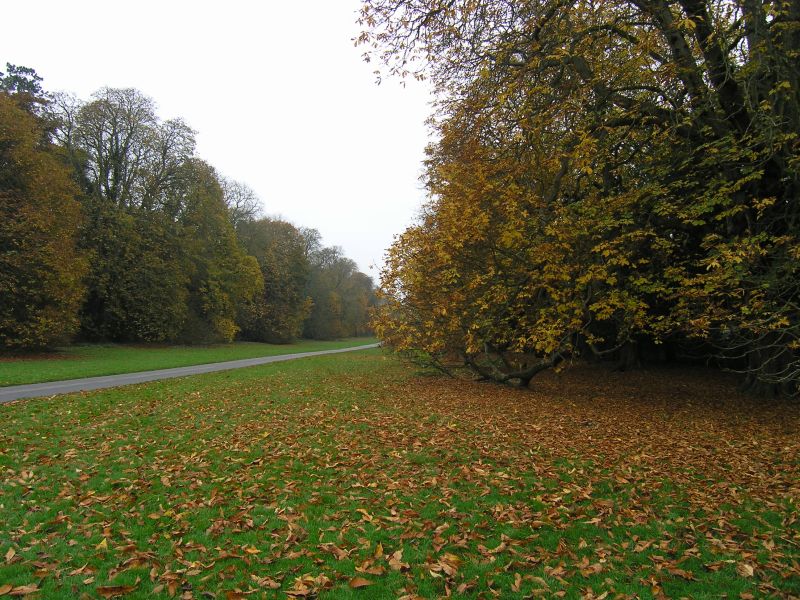 Despite having caravanned for over 20 years we have never been away in November. In the past this has been more to do with our work than a lack of willingness to try winter caravanning. It did seem strange getting the van out of the back garden on a cold, damp overcast day when it would have been easy enough to convince myself I should have stayed in bed! My continuing battle with parked cars always adds a degree of tension when getting ready to leave home with the caravan. However I had made contingency plans. I have never liked parking half on and half off the pavement but needs must when the devil drives. The day before I had cut back some branches to give me the opportunity, if necessary to run the car and caravan down the side of the house half on the pavement. Fortunately where I pull off the pavement they is a low kerb. My little plan seems to have been successful so no doubt be used again.
The trip from MK to Cirencester is around 65 miles, apart from a bit of a hold up near the Tesco roundabout in Bicester the journey went smoothly. We arrive at about mid day and had a friendly welcome from the wardens. Went round the site once before deciding on a pitch. Only hardstanding ones being used at this time of year. Because the pitches are quite narrow, not quite wide enough to take the van and the car alongside several people parked in front of their vans right on the site road. I don't like this idea as it makes reversing onto a pitch quite difficult. Managed surprising well to position caravan with the car!
Once we had settled in we decided to walk into Cirencester via Cirencester Park. Should have put the walking boots on as it was a bit messy underfoot. Lots of people and their dogs out and about despite the damp weather. The Park closes at 5.00pm at this time of year and is a lovely facility for the local people made available by the Bathurst Estate.
Monday really was damp but there was a promise of slightly better weather as the days went by. By Tuesday the forecast seemed to be coming true but the brightness soon went but at least it was dry. A circular walk into Cirencester. We chose to take the route via the main road into the town, this is a bit quicker, particularly if you are more interested in the shopping area. Cirencester is quite a busy place with a good range of shops. The church dominates the town and be seen from a long way off. There are many fine buildings in Cirencester a hint of the importance of the town in times gone by.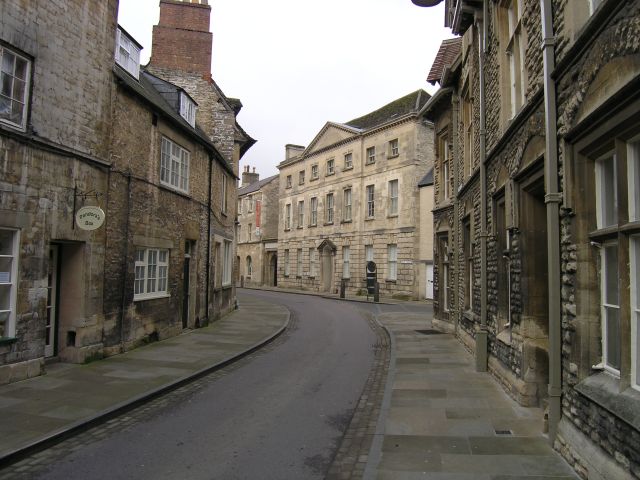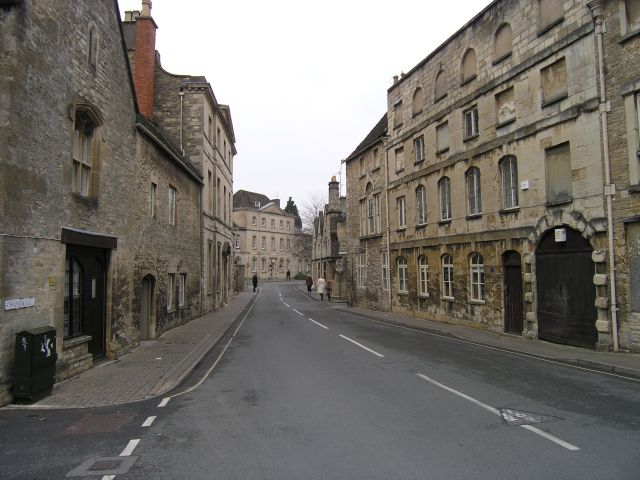 On the way back to the van we discovered a path alongside a stream that took us back into Cirencester Park by a different route. Had the weather been kinder I am sure we would have discovered more.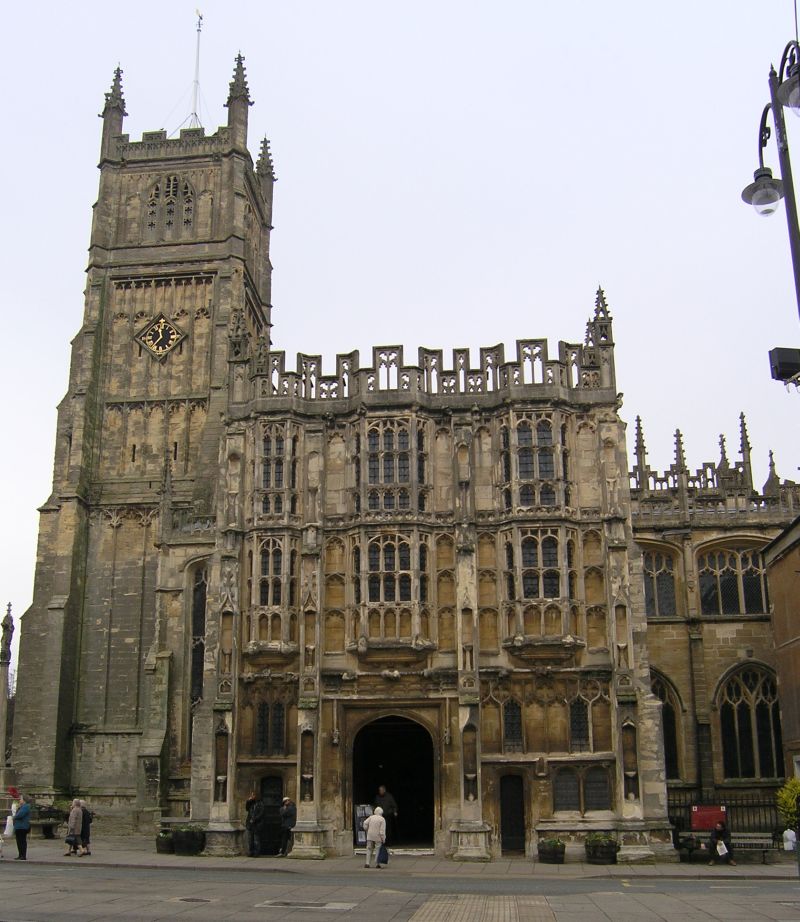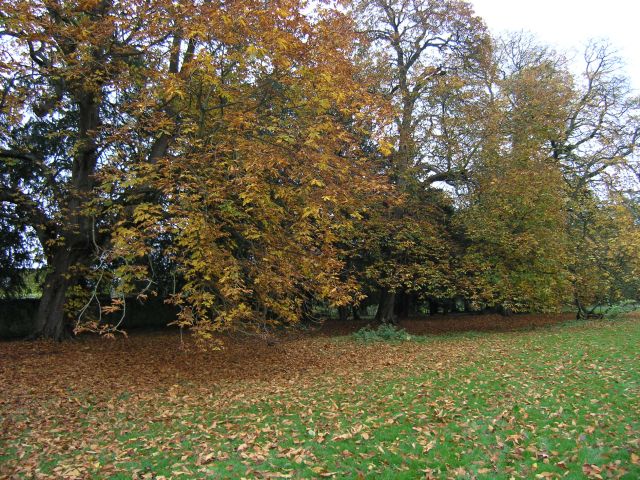 On our final full day, Wednesday we decided to venture out in the car taking in some lovely countryside and eventually ending up in Stroud. I suppose that any town looks better with the sun out so it looks as if we will have to return to Stroud to see it at it's best!
Thursday was going home day and guess what? Brilliant sunshine!