Camping La Ferme de Lann HoŽdic, Route de Roaliguen, 56370 Sarzeau, Tel 02 97 48 01 73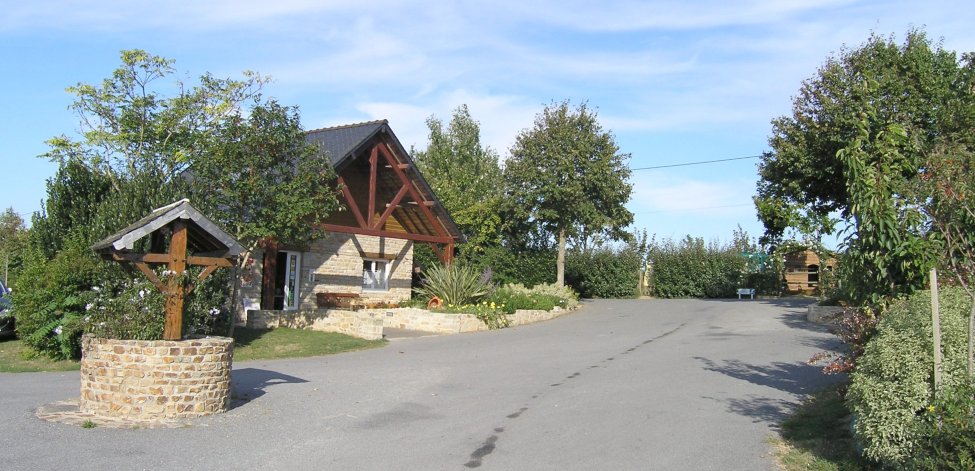 To find site:- From Vannes exit onto D780 signed for Sarzeau/Port-Navalo. The D780 skirts round Sarzeau (do not go into the town as roads very narrow) At roundabout, with Super U on left, take third exit signed for Roaliguen. After about .6 of a kilometre watch out for turning to left with campsite sign. The campsite is on left immediately before the hamlet of Roaliguen in .6 of a kilometre.
Lann HoŽdic is situated between the Golfe du Morbihan and the Atlantic near the town of Sarzeau on the Rhuys Peninsula. This campsite, which is rather rustic in nature, has around 100 touring pitches. There are some mobile homes but these are tucked away in their own area. The site is divided into several different pitching areas and individual pitches are of a good size. The site does slope a little so some levelling may be required. Each area has its own water point and 10 amp electrics are available but on some pitches a slightly longer lead may be required. There are two good quality unisex toilet blocks with seatless toilets and no paper supplied. In the low season only one is usually open. Bread can be ordered at Reception and they also have other produce for sale. For internet access campers can request to use the PC in Reception although for 2008 the owner hopes that a WiFi service will be available. The emphasis on the site is a relaxing holiday so there is no Bar/Restaurant/Swimming Pool. Date of our visit, early September 2007.
The campsite claims the nearest beach is only 800 metres away although I think this is a little optimistic! The beach can be reached by a nice walk through the woods. Reception will gladly provide you with tourist information on the area and point out places which may be of interest. They provided us with a very handy large scale map which we found very useful. The beauty is that nothing is a very long drive away and if you have bikes most places can be reached on these. For shopping there are a couple of good supermarkets in Sarzeau as well as a lovely Sunday Market if you want sea food. Click on images below fro larger picture.