Camping le Val de Trie, F 80870 Moyenneville, Tel 03 22 31 48 88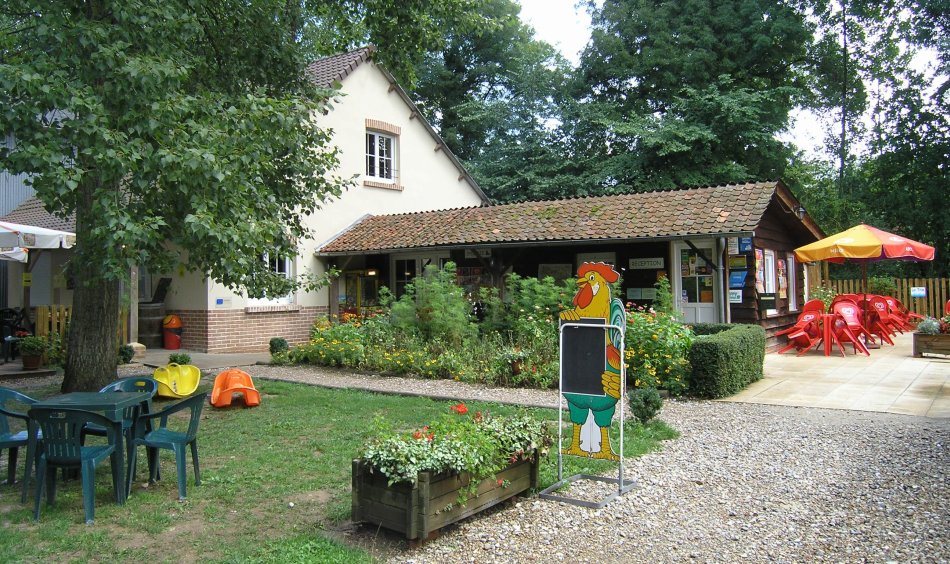 To find site:-Leave A28 at junction 2 and take D925 signed for Cambron/Eu/Le Treport. At Miannay turn left onto D86 and follow campsite signs to site.
This campsite is situated in a valley surrounded by tall mature trees and the site is also well wooded. There are 85 touring pitches, some with their own water supply. The pitches are mainly, on compacted soil, there was very little evidence of grass on some pitches during our visit. An attempt has been made to apply gravel to part on some pitches but we found most of the pitches really muddy. Because of the tree cover it is difficult for the sun to penetrate to dry the ground. There had obviously been a lot of rain in the weeks before our visit and more whilst we were there! It is difficult to know what the site management could do other than apply more gravel to the pitches. Although of reasonable size they tend to be oblong in shape so the car has to be parked across the front of the pitch if you want to use an awning. There are two toilet blocks which are modern and clean. They contain all English style toilets with no seats but there is toilet paper in each cubicle. Chemical disposal is available at the block at the far end of the site, so a long walk for those near to the reception. At the site entrance is a building housing reception, shop, bar and take away. Alongside this is a very nice open air pool area. One nice touch is that bread is delivered to your outfit every morning and you pay when you leave. A short walk from the site there are facilities for course fishing. The campsite also has about 20 mobile homes for rent. This campsite seems to be something of a black hole as far as mobile reception is concerned, we were not able to get a signal on any of the French networks, however the site does have a payphone for urgent communication.
This campsite is a convenient stopover between Calais (approx 80 miles) and the West of France. Abbeville is not far away for shopping. The Somme Bay and the coast has many attractions and 'Madam' at reception is happy to point these out. Date of visit late August 2006. Click on thumbnails below for larger picture.