Camping de L'Etang, Saint Saturnin sur Loire, 49320 Brissac, Tel 02 41 91 70 61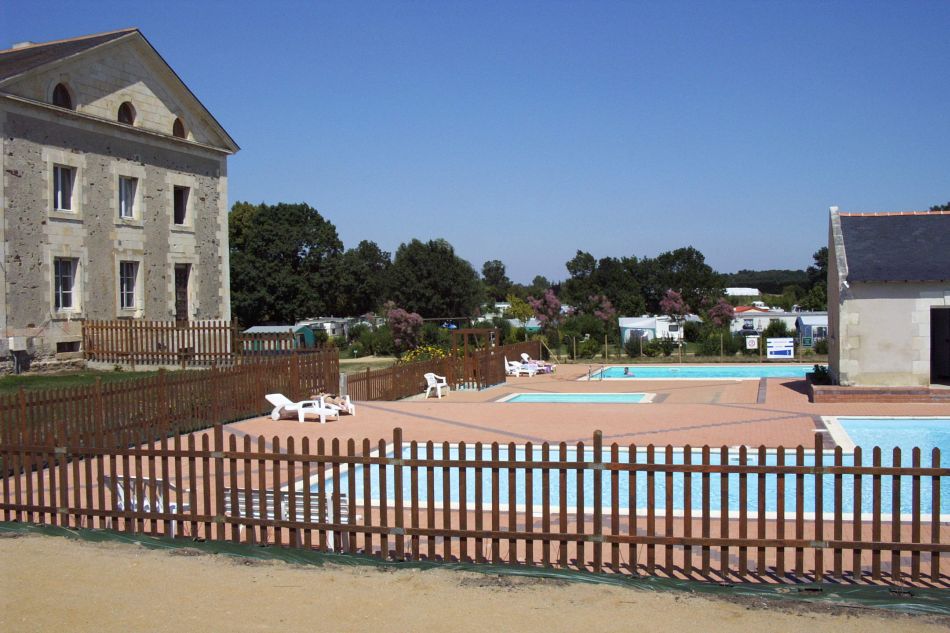 To find site: - The site is about 20 miles southeast of Angers. North or South on Brissac bypass D748 look out for turning signed for St Mathurin on the D55. Follow signs to site which is a right turn off this road.
This site has about 150 pitches, all of which are level. The site is still under development so whilst some pitches have shade most do not. They are all of a generous size, in most cases being larger than what you would expect on a Caravan Club site in the UK. There are three toilet blocks, all maintained to a really excellent standard. For some reason they are all placed quite close to each other rather than being dispersed around the site. Also on site are a number of mobile homes and permanent tents which are dotted amongst the touring pitches. All the other services are situated near to the entrance. These include reception, laundry, shop, bar/restaurant/takeaway. The restaurant/takeaway has a limited selection. There is an excellent swimming complex as well as other play facilities, particularly for younger children. During the peak season the site employs a full-time entertainment organiser. Opposite the campsite is a 'Parc de Loisirs' which is also run by the same management. Entrance is either free or at reduced rate to campers depending on season. We found this a very pleasant site which seems to have the right balance between keeping the children entertained and providing a peaceful atmosphere. The occupants of the site seem evenly divided between Dutch and Brits with a lesser number of French. By the second week of July it was certainly not full so booking may not be necessary until the site matures and becomes more popular which certainly it will.
An interesting aspect of this site is that it is run by an association, with links to Camping de Chantepie near Saumur, that has been set up to provide the experience of employment to handicapped people. They cover a whole range of tasks and I think they can take a lot of pride in what they achieve. I have stayed on a lot of so-called 'professional sites' which do not come up to this standard.
Out and about you have the whole of the western end of the Loire Valley to explore. Not only are there more chateaus to explore than you could fit in to your stay but it is also an important wine growing area. Brissac is only a 10/15 walk along the river.