Caravaning Du Chateau D'Hardelot, 21 Rue Nouvelle, 62360 Condette, Tel 0321875959
www.camping-caravaning-du-chateau.com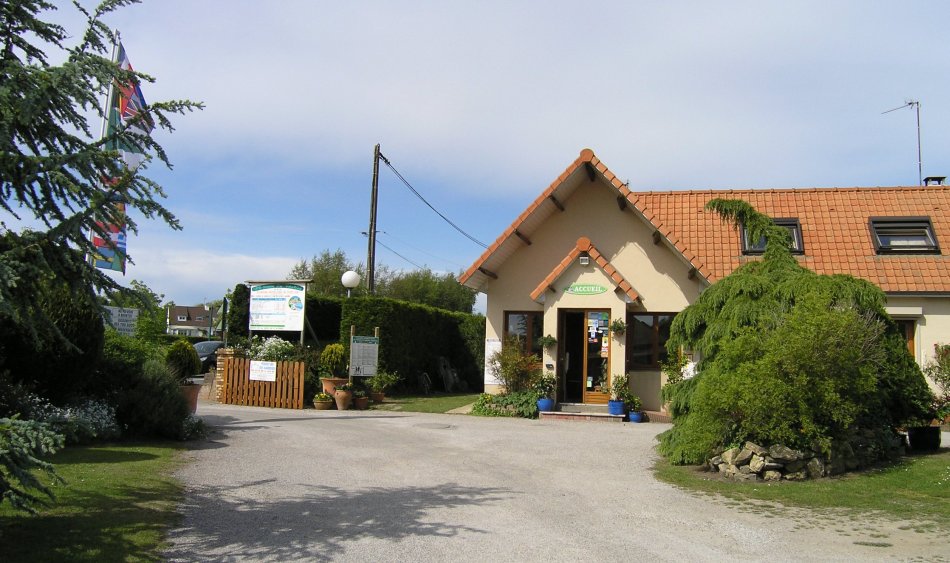 To Find Site:- This campsite is best approached from the A16 at junction 27 towards Neufchantel Hardelot and then take the D940 towards Condette and turn left at first roundabout to Condette, at the next roundabout turn right and campsite is 400 metres on right. Take care of narrow entrance when pulling off road.
This is a pleasant small campsite situated in the village of Condette which we visited in early June 2006. It is about 10 miles south of Boulogne and is useful for an overnight stay to and from the Ports, Calais being about 35 miles away. It would also be nice for a longer break. There are 70 pitches of varying size although most are more medium than large and some are irregular in shape. There are a few larger pitches but it could be difficult with larger, twin axle van, as access to pitches is a bit restricted unless you have a mover. About a third of the site is taken up with permanent vans but these do not detract from the look of the campsite as most are quite new. The pitches are set out around the figure of eight site road although some are tucked away in groups back a bit from the road, most are delineated by hedges. Every inch of space is used and this can give a cramped feel to the site when it is busy. Behind the children's play area is a larger area of grass mainly used for tents. The surface of the pitches varies with most being on grass with usually an area of gravel/sand. Electric points (10amps) are conveniently placed as are water taps. The site has two small high quality toilet blocks which are kept immaculately clean. There is some road noise but it did not seem excessive. Given that this campsite does not have a lot of the facilities of other campsites, like a pool, restaurant or shop, I thought the pricing a bit on the high side in the low season.
The village of Condette has a small supermarket within walking distance of the site. There are other shops and a restaurant within easy reach. You can walk to the Chateau but it is a bit of a hike on a hot day. The beaches of Hardelot Plage are only a few miles away. You pass some very interesting houses on the route through the town.
Click on thumbnails for larger picture.