Hillside Caravan Club Site, Andover Road, Lopcombe Corner, Salisbury SP5 1BY, Tel 01980 862527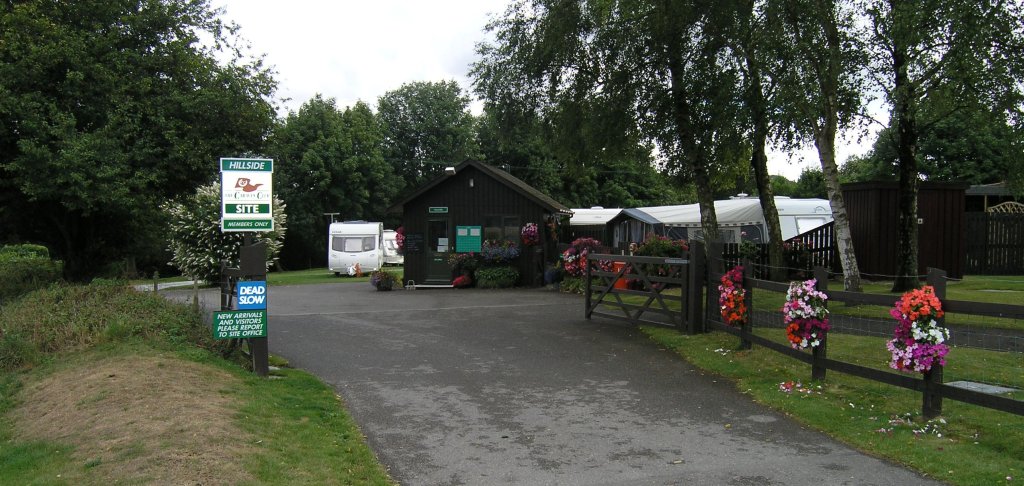 To Find Site:- From Andover follow A343 towards Salisbury about half a mile past Jack's Bush turn sharp left immediately before Phipsons Car Sales and just as you enter the 50mph speed limit signs. The approach road is narrow but with a clear view of the site entrance.
Hillside is a very pleasant campsite a few miles from Salisbury. There are 48 pitches set out in two areas. Immediately behind reception is the largest section all on grass with good views out over the surrounding countryside. The other pitches are in a more wooded section set out on terraces around the site roadway, some on grass and others have hard standing. There is one toilet block near the entrance to the site which benefits from being recently constructed and of a really excellent standard. Water and waste disposal points are dotted around the site. There appeared to be no provision of a children's play area. The site reception does have limited supplies of milk and will order papers at weekends. However the garage about two and a half miles from the site towards Andover has a fairly well stocked shop.
This is a site where you will require some sort of transport as there is not much to visit in the immediate vicinity. However both Winchester and Salisbury are quite near. For a meal out I am happy to endorse the warden's recommendation of the Silver Plough at Pitton, a few miles from the site.
Date of visit July 2005
Click of thumbnails below for larger picture.