Camping Municipal Val de Vesle, 51360 Val-de-Vesle, Tel 03 26 03 91 79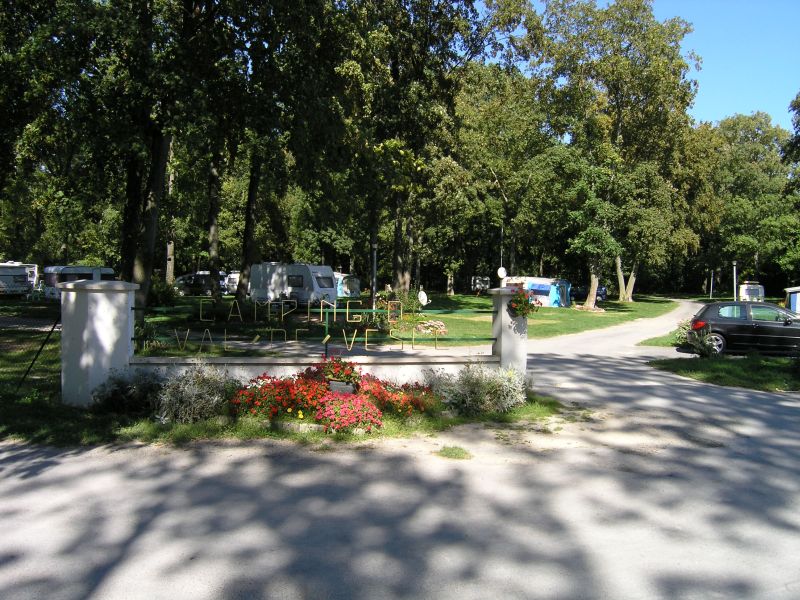 To find site:- On A44 between Reims and Chalons look for grain silos and take D326 to the village of Val-de-Vesle once across the canal bridge follow signs to the campsite.
This is a useful little, quiet, overnight site about ten miles south of Reims which abounds with flowers during the summer. All pitches are on grass and the site is surrounded by wonderfully mature trees. It is one of the few places I have seen Red Squirrels. There does not seem to be any set pattern of pitching vans, you just find a nice spot and put down the van legs. Don't expect manicured lawns either! Electric connection bollards are dotted around the site but you may need a longer lead if you arrive late. The toilet block has been rebuilt since our last visit in 1998 and it is superb. Site fees are very reasonable, I worked them out to be around £6.50 a night in 2004. The site does have some permanent caravans but not many. It is also used by trades people working in the area. In the village there is a shop selling groceries and bread. For a larger shop you may want to visit either Reims or Chalons.