Ayr Craigie Gardens CMC Site,
Craigie Road, Ayr, KA8 0SS, Tel 01292264909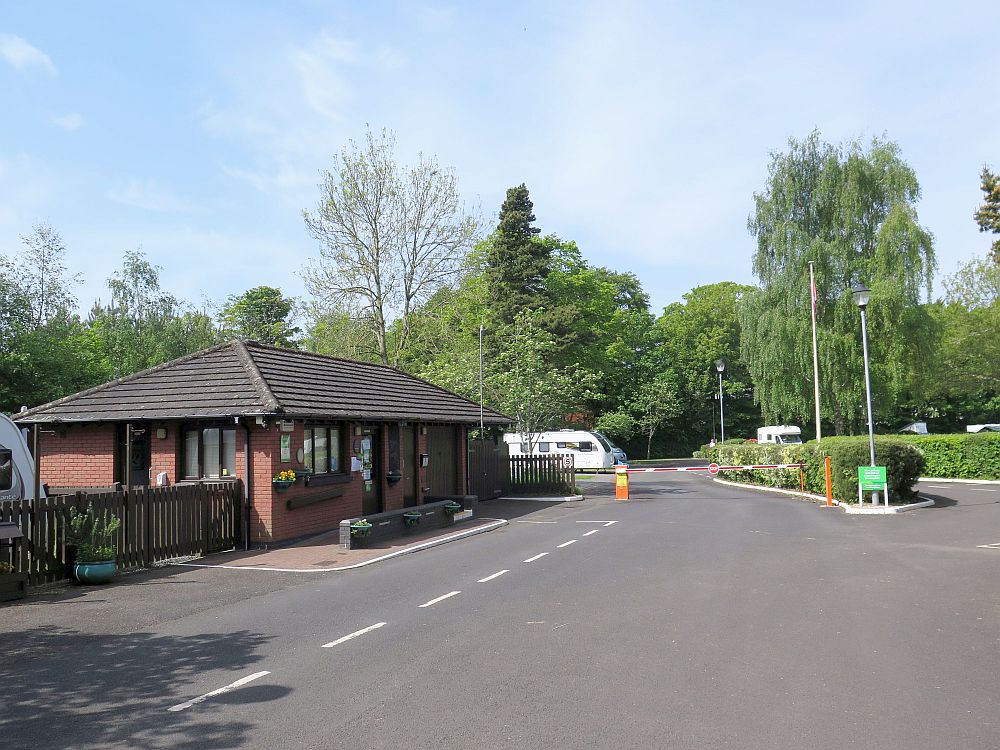 To Find Site:- From the A77 town bypass take the A70 towards the town centre and at roundabout opposite Ayr Station turn right. Once over the river bridge, at roundabout take second exit onto B747 and continue to traffic lights where you turn right into Cragie Way. Continue to roundabout and take second exit and watch for campsite signs and a right turn to site.
Ayr Craigie Gardens is rectangular in shape and is surrounded by mature trees despite being in a semi urban environment set amongst various university buildings. The 92 mainly spacious hardstanding pitches all accept awnings. To break up the rows of pitches colourful shrubs have been planted. There is one central toilet block, whilst its perfect clean and functional it does need an upgrade, the lighting in particular is poor and really needs to be updated to modern LED. There are a couple of service points strategically placed around the site although they are a long way from some pitches. There is an open grill motorhome waste point in front of the toilet block. Electric points are convenient to pitches and are rated at 16 amps and use CEE17 blue connectors. Some are the old twist and lock variety. There is no TV booster system which is a shame as the signal is only rated as fair and we did get some picture breakup using our roof mounted aerial. There is a small enclosed playground probably suitable for younger children. Site wide WiFi is available which can be purchased online if you are not already a subscriber. We used our phones and found the 4G signal which was fine. There is a small information room near the entrance. Reception didn't seem to have anything for sale which seems to be an increasing thread at Club sites.
The site is ideally situated for visiting Ayr which has a good shopping centre and a lovely sandy beach. There are also lots of opportunities to explore the coast both north and south. Ayr has a rail connection to Glasgow. Robert Burns birthplace and museum are on the outskirts of Ayr. For food shopping there are both Morrison and Tesco supermarkets nearby and an M&S in the town centre.