Bath Marina and Caravan Park, Brassmill Lane, Bath, BA1 3JT
, Tel 01225424301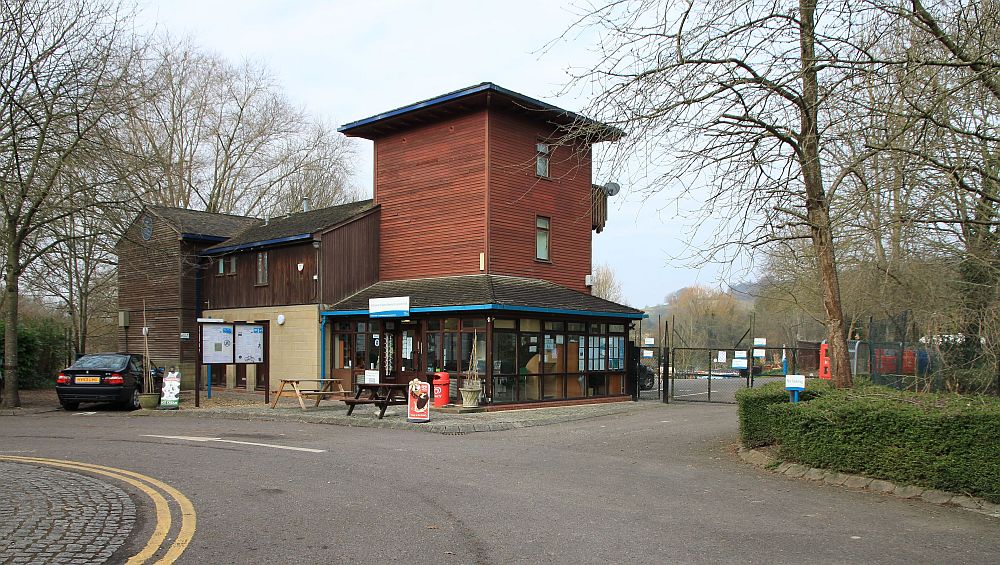 To find site:- Leave M4 at junction 18 and follow A46 towards Bath. Leave A46 and take A4 through Bath following "Through Routes" The site is almost opposite Newlands Park and Ride and left turn to the site is signed from the main road.
Bath Marina campsite is situated on the western edge of Bath on the River Avon in a semi urban environment and ideally suited for visiting the delights of Bath. We found the site to be far enough away from the main road not to be overly disturbed by traffic noise. The site is open all year which is useful if you want to attend events in Bath including its Christmas Market. The area of the campsite is level with mature trees. According to the site plan there are 88 pitches. They are all on hardstanding, mainly solid concrete. When booking it is essential that you mention how long your outfit is and whether you want to erect an awning as different pitches cover these eventualities. Some pitches are quite small and only suitable for VW camper van sized vehicles. Pitches are grouped together in small cul-de-sacs off the main site road. It should be noted that the site does not accept tents. Electrical connections are convenient to main pitches and are rated at 16 amps and use CEE17 blue connectors. The bollards also have TV connections which are free to use but you have to provide your own cable. There are two toilet blocks on the site. They are functional rather than luxurious, lighting at night is by timer switch. Both have covered, but not enclosed, washing up areas although the second block only has one sink. Chemical disposal points are located at both blocks and next to the block nearest the exit is a motorhome service point with a drive over grilled drain. Fresh water and grey water disposal points are dotted along the main site road, they would benefit from some lighting. Reception has a fairly good shop selling essentials and also contains local information. There is also free WiFi at reception during office hours. There is also site wide WiFi available but this is chargeable and time can be purchased online, albeit fairly expensive. I had no trouble use my phone network for using the internet. There are a handful of permanent units on site a few of which are quite scruffy. For children there is a play field across from the site but within easy reach. Payment by credit card is subject to a small surcharge. Bicycle hire is available on site under the Nextbike scheme.
This site could not be more convenient for visiting Bath especially if you did not want rely on your own transport. The Newbridge Park and Ride is within a 5/10 walk from the site either along the river or the main road. Bus passes are accepted and apparently dogs are also welcome. The regular bus service to Bristol stops on the main road not far from the site entrance. There is a lot to see in Bath including the Roman Baths and the wonderful Georgian Architecture For eating out there are, of course, many restaurants in Bath to suit all tastes. Nearer to the site is the Boathouse situated on the River Avon. For food shopping there are several Tesco Express type stores in the centre of Bath. For a larger supermarket we noticed a Waitrose about four miles from the site towards Bristol.