Black Knowl Caravan Club Site, Aldridge Hill, Brockenhurst, SO42 7QD, Tel 01590623600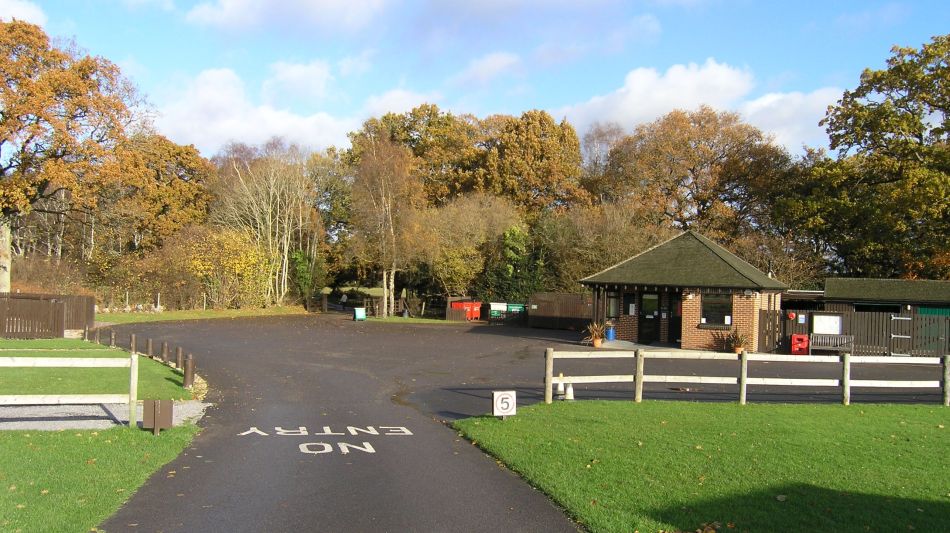 To Find site:- It would be advised not to use satellite navigation for the final stages of the journey to this site. On the approach to Brockenhurst from Lyndhurst on the A337 watch out for the Balmer Lawn Hotel on the left, a little further on, opposite the Carey's Manor Hotel turn right into Grigg Lane signed B3055 Sway/New Milton. Continue to the staggered cross roads and cross into Sway Road, just past the Esso Garage turn right into The Rise, signed Rhinefield/Burley and right again at the T junction into Rhinefield Road. Continue along Rhinefield Road past the Forest Park Hotel and about half a mile further on turn right passing car park on left. Continue along this road (regular speed humps) to site. The final approach to the site is mainly single track. For this reason the site instructions state no arrivals before 12 noon and departures are to be by 11.30am.
This site has a superb location right in the New Forest a couple of miles outside the small town of Brockenhurst. Like a lot of other Caravan Club sites it is well camouflaged from the surrounding countryside. In total there are 127 pitches, of which 62 are hardstandings. They in an open aspect set out around a circular access road. Outside the main season only the hardstanding pitches are used. The site has an interesting toilet block which is round in shape and consists of 12 individual cubicles containing a toilet and shower accessed from the outside of the building. Additionally there are also normal male and female toilets and showers but limited in size. There is also a dish wash area. The laundry facilities are accessed from inside the female toilet area. Whilst the block is kept clean it does seem to be in need of, at the least, a makeover as it is showing signs of age. Reception sells a few essentials and papers may be ordered. There is also an information room with details of local restaurants and places to visit. Date of visit mid November 2008.
There is so much to do in this area. Both Southampton and Bournemouth are within easy reach. Nearer to hand is Lyndhurst which has quite a selection of shops. Brockenhurst has a Tesco Extra for most basics but if you want larger food shops a journey to Lymington would be the nearest option. Closer to the site there are many opportunities for walks, cycle rides and drives.