Blackshaw Moor CC Site, Leek, ST13 8TW, Tel 01538300203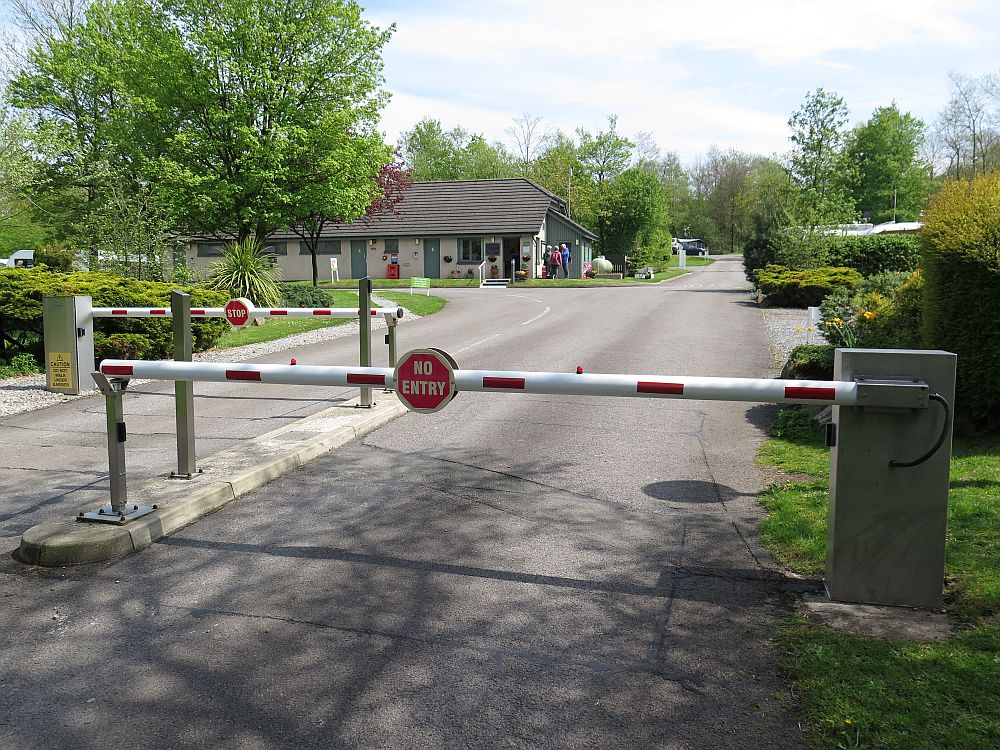 To Find Site:- The site is situated directly off the A53 Leek to Buxton road. From Leek the site is about 3 miles on the right about 300 metres passed the Three Horseshoes pub.
Blackshaw Moor is a medium sized site with 89 pitches all of which are on hardstandings, non-members are accepted. The site gently climbs up from the main road. Pitches are in curved rows which gives a more intimate feel, some pitches are separated by hedges. To the side of the main access roads are small terraces of between four and six pitches. There are a number of serviced pitches with individual water and waste which can be booked at additional cost. The pitching area between the road and reception does suffer from some road noise. Most pitches seem to require a degree of fore and aft levelling. Electric points are convenient to pitches and use standard CEE 17 blue plugs rated at 16 amps. The bollards also have a co-ax TV connectors which are free to use but you have to provide your own cable or purchase one from reception. There are two toilet blocks of a nice standard the lower one next to reception being the larger of the two. Both blocks have a small fully enclosed washing up area. There are several water and waste water service points around the site but only one has a chemical disposal point but additional points are at the two toilet blocks. The motorhome service point has good access but still requires heavy drain covers to be removed in order to drain waste water. For children there is a small adventure style playground. The site has a dog walk that skirts the perimeter of the site on one side. There is site wide WiFi available which I found to be of reasonable speed, time can be purchased online. Reception sells a few essentials and next door is a small information room.
This site is within easy travelling distance of both Leek and Buxton and of course the wider Peak District. Reception sell local walking maps. For those that prefer to use public transport there is a three hourly bus service to both Leek and Buxton. This does not sound particularly regular but it does allow enough time between services to explore both towns. For shopping there are several supermarkets in Leek, the nearest being Waitrose. Both towns have a good mix of shops. For eating out closer to the campsite there is The Three Horseshoes about 300 metres from the entrance which seems to specialise in steak but there are many other menu options. The food is not cheap but the meals are substantial!!!