Broadway Caravan Club Site, Station Road, Broadway, WR12 7DH, Tel 01386 858786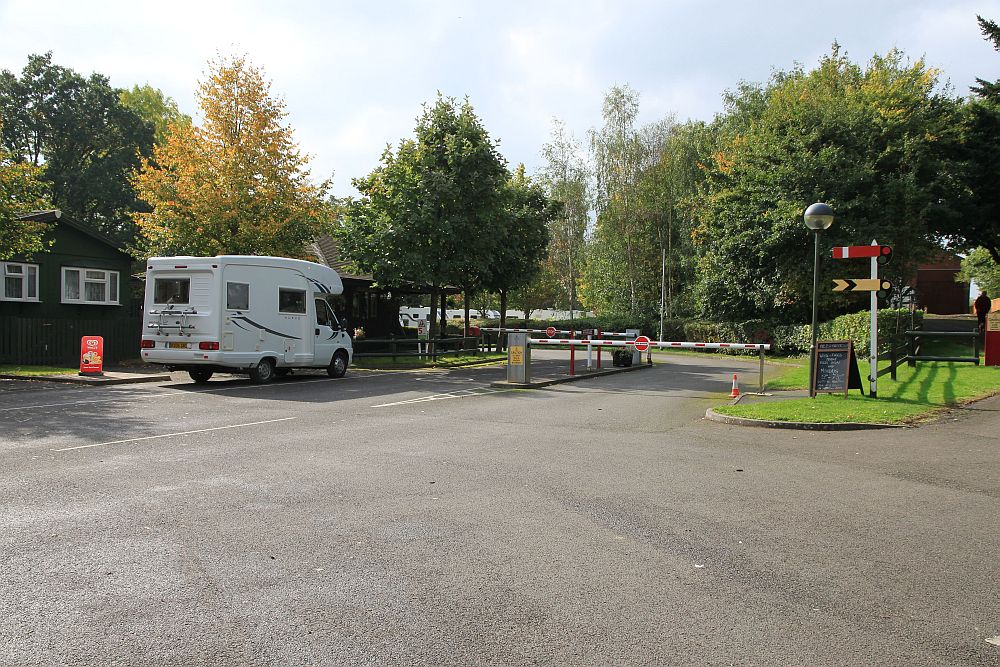 To find site:- From Oxford on A44 and as you approach Broadway, after Fish Hill take the Broadway Bypass. Exit at second roundabout signed for Broadway on the B4632, the site is on the right in about half a mile immediately under railway bridge. Best to avoid towing through the village.
Broadways CMC site is a very popular site and is situated in the Cotswolds just outside the village of the same name. It is exclusively for Club members and is open all year. This site has 116 level, good sized, pitches all but a handful are on hardstanding including 20 which are serviced pitches with their own water supply and grey water waste point. The site is in two sections, the original upper section, with the old railway Goods Shed, and the newer lower section. The Club has ensured that there is grass area around all pitches and as the shrubbery grows it has become more intimate. This is generally a peaceful site but there is some road noise that mainly impacts on the first 10 or so pitches on the left down from reception. Electric points are convenient to all pitches and are rated at 16 amps and use CEE17 blue connectors. The electric bollards also have a co-ax TV connector, these are free to use but you must have your own cable or buy one from reception. There are two water and waste water service points on the lower section and another on the upper section which also have a chemical emptying point. Some pitches at the far end of the site are a fair distance from a water point. A most welcome addition to this site is the installation of an open grill waste water point for motorhomes. There is a toilet block on each section. On the lower section the block is of modern design and everything you would expect from the Caravan Club. On the other hand, the toilet block on the upper section is something rather special. It is housed in what was the old railway sheds in the Broadway goods yard. Also included in this building is a special storage point for The Wanderer, the world's first purpose-built leisure touring caravan. (During our latest visit in August 2021 this toilet block and Goods Shed was closed) Next to reception is a good-sized information room. Some mobile food takeaways visit the site on certain days, information from reception. There is site wide Wi-Fi and access can be purchased online. When trying to connect to the site WiFi to use the Club's website I found it a bit intermittent. 4G connection was better on O2 but EE was difficult especially on the pitches on the lower section of the site. There is a nice centrally situated children's playground which is also screened from the pitching area.
This site is about a mile walk from the delightful Cotswold village of Broadway. There are several restaurants and tea/coffee shops in the village as well as shops and galleries. There is a Co-Op supermarket in the centre of the village which will cater for most needs. Evesham is about 10 miles away and has both a Tesco and Morrisons supermarket. For fuel there is a handy garage opposite the site which has a good pull in space for both cars and caravans and larger motorhomes. This garage also sells newspapers and various food staples. There are various other attractions around and about including Broadway Tower and several National Trust Properties. Details of these and other attractions can be found in the site information bureau. There are some bus services from the village but best to check times and frequencies with Reception. Work on the restoration of the old Broadway Station, opposite the site entrance, is now complete and regular train services are running between Broadway and Cheltenham. The Station has a shop and café for those that just want to look.