Camp Municipal du Clair de Lune, 212 Route de Mons, 59600 Maubeuge, Tel 0327622548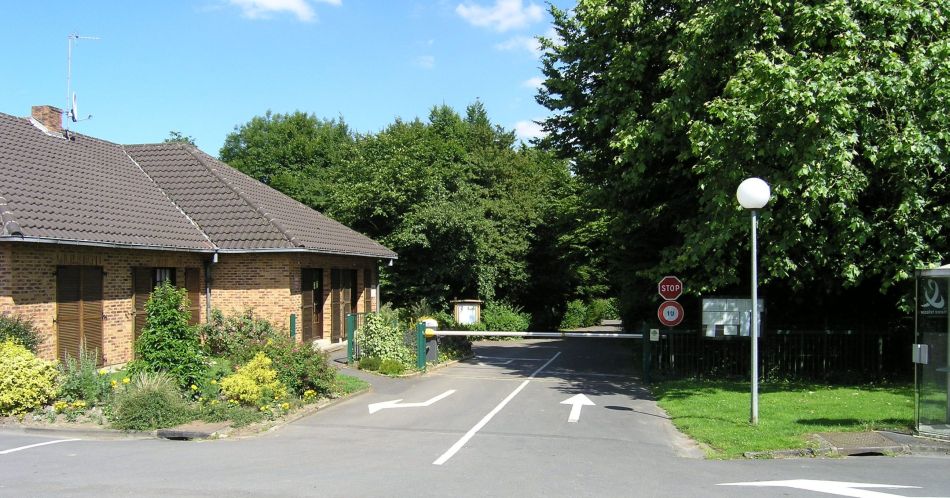 To find site:- From the north, via the Belgium border, head towards Maubeuge on the N2. On entering Maubeuge the site is about 2kms towards the town on the left and is well signed. If reception is closed when you arrive pull up to the barrier and you will be allowed in so that you can select a pitch and book in later.
Clair de Lune is a pleasant campsite which is handy as a staging point between Calais and Belgium/Luxembourg or for a couple of relaxing days. There are about 90 pitches, individually marked by hedges. They are all of a good size but some are larger. There are a few permanent vans on site but not many and it would appear that the site is also used by workers. It can be quite a busy site so in high season it would be worth arriving by mid afternoon to be sure of a place. There are two toilet blocks, both of a high standard. Rather unusually one block is for ladies and the other for men. This does cause some confusion with campers! There are no water taps around the site but drinking water is available from the toilet blocks. Electricity is available as either a 6 or 10 amp supply. Access to the internet is via a PC in reception but there is no WiFi. There is some road noise from the N2.
The site is only a couple of kilometres from the town centre. Also nearby is a Carrefour supermarket, to the south of the town there is an Auchen. Don't forget to nip back into Belgium to buy diesel as its usually cheaper than France.