Camp Municipal Parc Ste Marie, Rue les Tanneries, 52000 Chaumont, Tel 03 25 32 11 98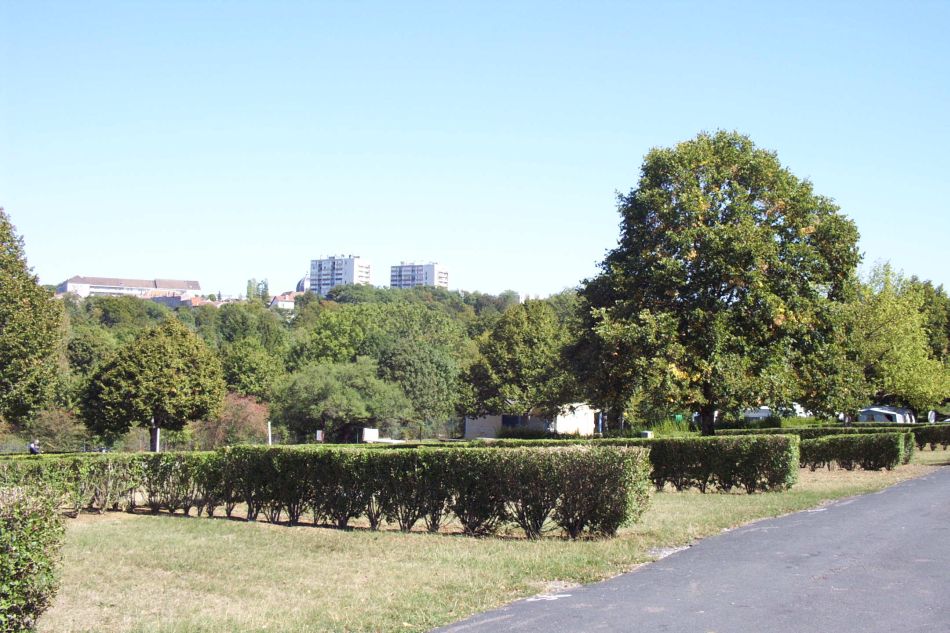 To find site:- Leave A5 at junction 24. Follow road to Chaumont, at T junction turn right onto D65 and continue to follow signs for town. As you pass under large railway viaduct follow Autres Direction signs and you will pick up signs for Municipal Camping. Turn right off the main road at sign and campsite is about 200 meters on the left.
This campsite, on the outskirts of Chaumont, has 57 pitches. In season all the guide books suggest it is a popular stop over site so early arrival is advised. We used the site in early September and there was plenty of room with only about a dozen tourists arriving at the site whilst we were there. The pitches are quite generous in size and divided by neat hedges. The site is on a slight slope. Access to most pitches is via a camber either up or down depending on where you are, once you have negotiated this the pitches have only a slight slope. The pitches furthest from Reception may suffer some traffic noise as there is a main road just the other side of the hedge. There is one central toilet block with showers and a mixture of English and Turkish toilets. The Reception seems to stay open quite late into the evening for late arrivals. Tourist information is available from the site office. It seems an easy walk into the centre of Chaumont from the site. When we were there in September 2003 there were Travellers on site. This is not unusually on municipal sites and is generally nothing to be concerned about.