Camping Blaarmeersen, Zuiderlaan 12, B-9000 Gent, Tel 09 266 81 60
www.gent.be/blaarmeersen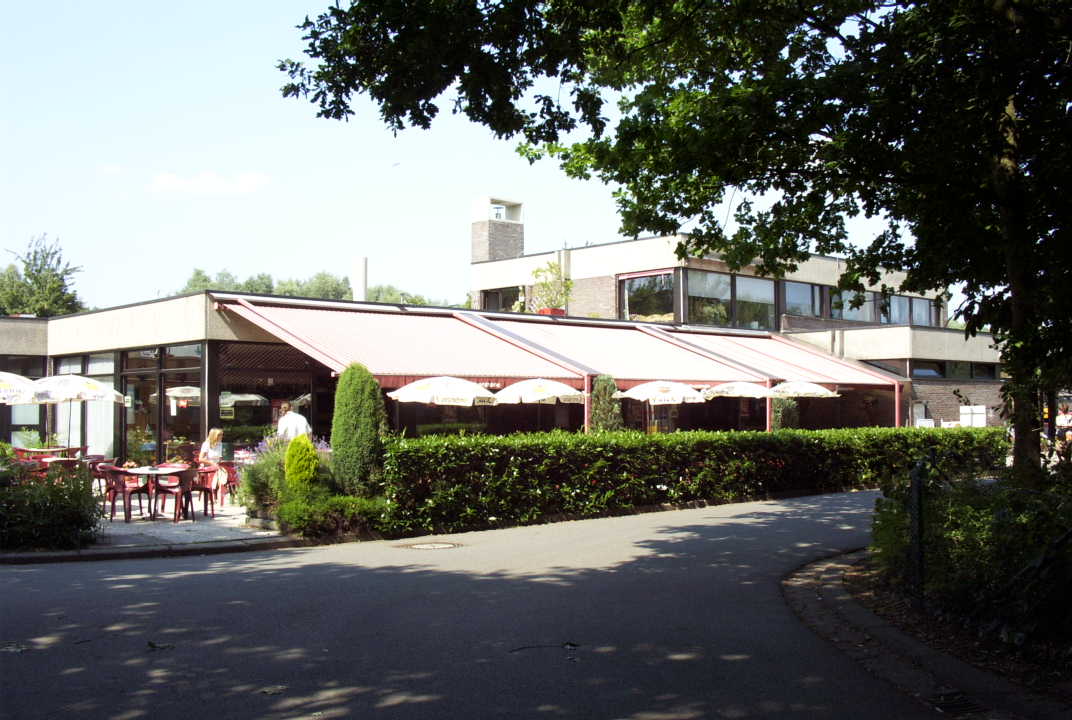 To find site:- Leave A10 motorway at junction 13 and take N466 signed for Gent West. After about 5 kms watch out for sign (brown) Sport Recreation Centre Blaarmeersen. This takes you around the top of the rowing course and then alongside it. The site is signed through a barrier control entrance to the Park. This will be opened for you to allow you to proceed to the campsite.
This campsite of 228 pitches is part of a large recreational area called Sport Recreation Centre Blaarmeersen. Pitch size is generous and they are grouped in sections of about 10 units with each individual pitch separated by hedges which give a degree of privacy. Towards one end of the site is a area available to tent campers. There are several toilet blocks dotted throughout the site all to a very high standard. At the entrance to the site is Reception, a reasonable shop and a restaurant. One oddity of the site is that every section has a tall column topped by loudspeakers. These were only briefly used twice during our three day stay and did not intrude but it did conjure up visions of Hi Di Hi!! Generally this is a quiet and peaceful site but some noise is generated by visitors to the adjacent park.
This site makes a useful overnight stop but deserves a longer stay. A visit to Gent will be on most peoples agendas and there is a four times an hour bus service from near to the site entrance. Gent is a delightful place to wander around and is a 15/20 minute journey away on the bus. Onward journeys to other parts of Belgium are possible from the stations in Gent. The 'Sport Recreation Centre Blaarmeersen' is right outside the site. The large lake and its surrounds are used by the locals to relax and swim. Immediately opposite the entrance is a large Tennis Centre. If you need a larger supermarket there is a Delhaize one on the bus route about halfway between the campsite and Gent Centre.