Camping Caravanning Les Rivages, Avenue de L'Aigoual, Route de Nant, 12100 Millau, Tel 05 65 61 01 07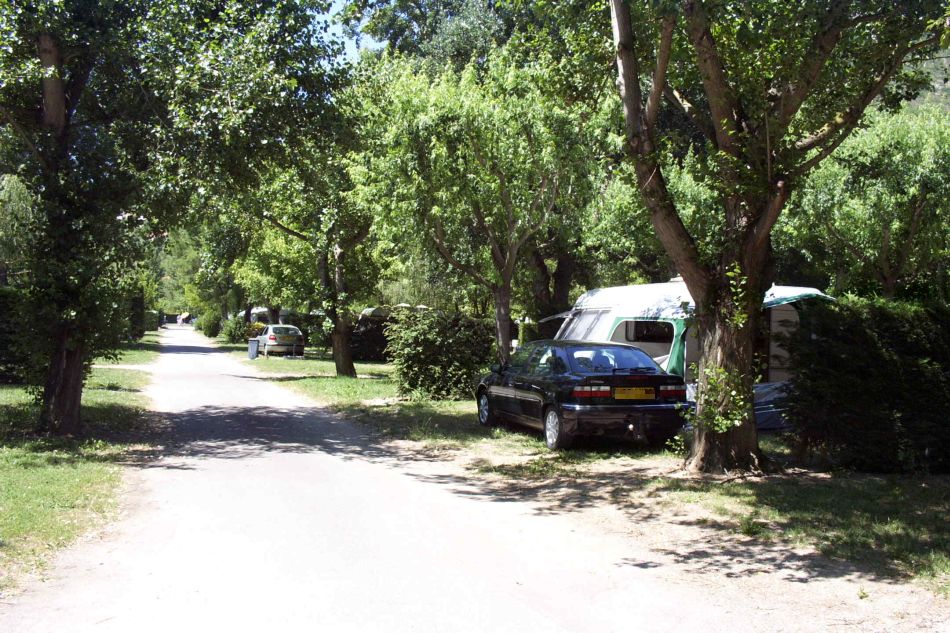 To find site:- Once on Millau ring road follow signs to 'Les Camping' watch out for signs to Les Rivages. Make sure you only attempt to enter site at the 'entrée' sign as there is an earlier sign which is a bit confusing.
Camping Les Rivages has about 300 pitches, mostly for tourers/tents although there are some mobile homes but these tend to be in their own areas. The site is open from 1st May until 30th September. The pitches radiate out from the reception area and are of a good size and level, most with plenty of shade. Water and electric points are handy to all pitches. Some of the pitches next to the River Dourbie appear to be a bit smaller but in reality seem perfectly OK. This site has many superb facilities including squash and badminton courts, a lovely swimming complex, restaurant and takeaway. There are about 4 toilet blocks dotted around the site but out of season not all will be open. There is a small shop selling basics and bread but it is only open until 11.00am. The site is in walking distance of Millau but during the summer heat some may find this difficult. By and large this is an excellent site although I did have a couple of grips. Whilst I appreciate that the site was not full I felt that only having one toilet block open was a bit mean. The shop was only open for 3 hours a day and there were occasions when it had sold out of bread by 10.00am, hardly what you expect from a 4 star site. This is only one of many sites situated quite close together in Millau. For those with smaller outfits/motor caravans/tents there appear to be some lovely sites out in the Gorges.
The beauty of this area is the three gorges, Tarn, Jonte and Dourbie. All are worth the car journey and we were surprised how quiet they were compared to the Ardeche. Close by is Roquefort where you can tour the cheese making process? For those interested in Knight Temperlers there are several sites in the area. There are several supermarkets in the town but the largest is on the Cahors road.