Camping La Citadelle, Avenue Aristide Briand - 37600 Loches, Tel. 02 47 59 05 91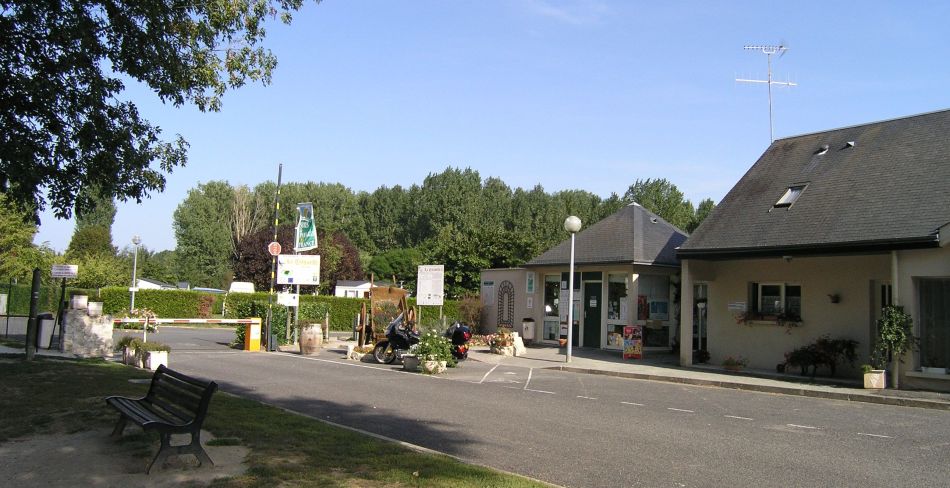 To find site:- On N143, which bypasses Loches, at southern end of town at the roundabout next to the Le Clerc supermarket follow signs to campsite which is about 1km towards the town centre on the right. There are plenty of signs warning you where it is. Its best to avoid approaching the campsite from the north through the town.
La Citadelle is situated on the banks of the Indre River which runs through the town of Loches. It is a lovely situation with views of the Medieval City from a lot of the pitches. The site has some 160 pitches, the majority are touring pitches but there are some mobile homes. The more established part of the site has good shade by mature trees. Pitches of good size are set out in groups of 6 or so. At the furthest part from the reception is a more recently developed part of the site with really large pitches with their own water, waste and electric points, although not much shade. Almost on the dividing line between the new and old parts is takeaway/basic restaurant, games room, swimming pool as well as the main toilet block. At reception bread can be ordered the day before and they also sell a selection of drinks and ice creams. The site has three toilet blocks, although the one immediately behind reception was closed during our visit except for the laundry area. The toilet blocks are of a good standard with English style loos with seats and paper. We stayed here during early September 2006 and found it to be a delightful campsite worth a longer stay.
From the campsite it is an easy walk into the town of Loches, either via the main road or the more attractive riverside walk. There are lots of restaurants if you fancy a meal out. The medieval City is at a higher level than the new part of town, its well worth a visit. There are lots of possibilities for excursions from the campsite, that's if you don't just want to laze around on site! Click on thumbnails for larger picture.