Camping La Grappe d'Or, 21190 Meursault, Tel 03 80 21 22 48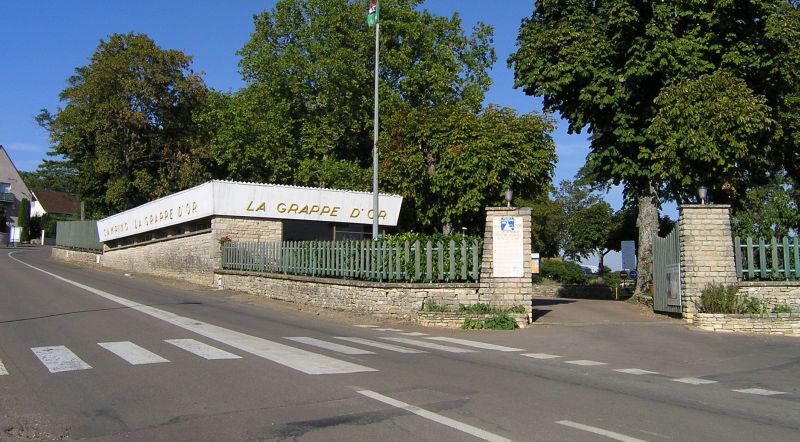 To Find Site:- The site is best approached via the village of Meursault. Leave the A6 at junction 25 (south) at Chalons and head for Chagny on the N6 and then north on the N74. Turn left in Meursault, signed for Monthelie. The roads through Meursault are quite narrow in places so just take it easy. From junction 24 (north) and Beaune take the N74 south and follow the same route from Meursault.
La Grappe d'Or is a very nice terraced site with wonderful views out across the surrounding countryside. The village of Meursault, famous for its wine, is a short walk away. It is a good alternative to the very busy and popular campsite in the town of Beaune. Pitches are of reasonable size, some under trees and some more open. The site has a couple of toilet blocks which are of a good standard. There is also a bar/restaurant and a small shop. When you book in you get a voucher for a free glass of wine if you eat in the restaurant. There is also a swimming pool and children's play area. The pool seems also to be used by the locals. This is a Eurocamp site, but they only have tents not static's. Although we have used this site as a one or two day stop over it would make a good place for a longer stay. If you are interested in wine (not just drinking it!) there are many famous names close by. Beaune is also not far and very much worth a visit. If you wish to book a pitch they have a minimum two night booking policy. The campsite now has WiFi.