Camping La Paille Haute, 145 Rue de Sailly, 62156 Boiry Notre Dame. Tel 03 21 48 15 40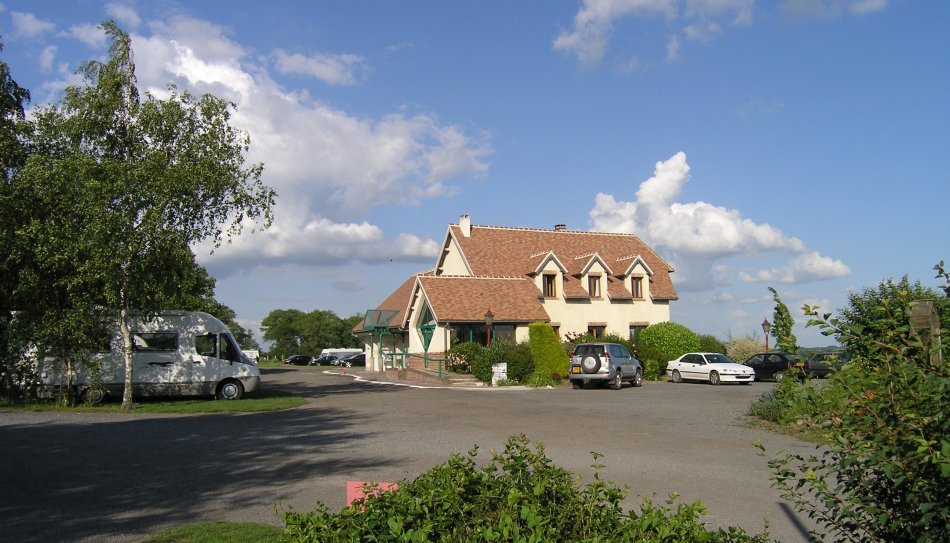 To Find Site:- Leave A26 and join A1 heading towards Paris. At junction 15 leave autoroute and follow signs towards Cambrai. In about 2 kilometres turn left onto D34 and follow signs to Boiry-Notre-Dame, in village follow signs to campsite.
This campsite is just under 80 miles south of Calais so it makes a useful stop over to and from the port. If there is no one at reception when you arrive it seems to be the done thing to go and pitch and return when reception opens. The current owners seem to be doing a lot of work on the site including several new pitching areas. Whilst these are still of fairly open aspect they do have good views over the surrounding countryside. There are a few pitches with more mature surroundings. Like a lot of French campsites La Paille Haute does have quite a few permanent caravans but these are in their own area away from the touring pitches. There are a couple of toilet blocks the newer of the two being adjacent to reception. They are to a good standard with seated toilets but no paper. The second block is older and situated new the swimming pool and restaurant. It seems to be mid June before the bulk of facilities open. There is an internet connection via a terminal in reception. This site accepts the ACSI Card which offers a discount on normal site fees in the low season.
Although I expect this site is mainly used as a stop over it is worthy of a longer stay. The owners seem to be working hard to update all the facilities. The site does not have a shop, at least out of season, but there is a Boulangerie about 300 metres from the site. The towns of Arras and Cambrai are nearby.