Camping Le Paradis, 24290 Saint-Leon-sur-Vezere, Dordogne, Tel 0553507264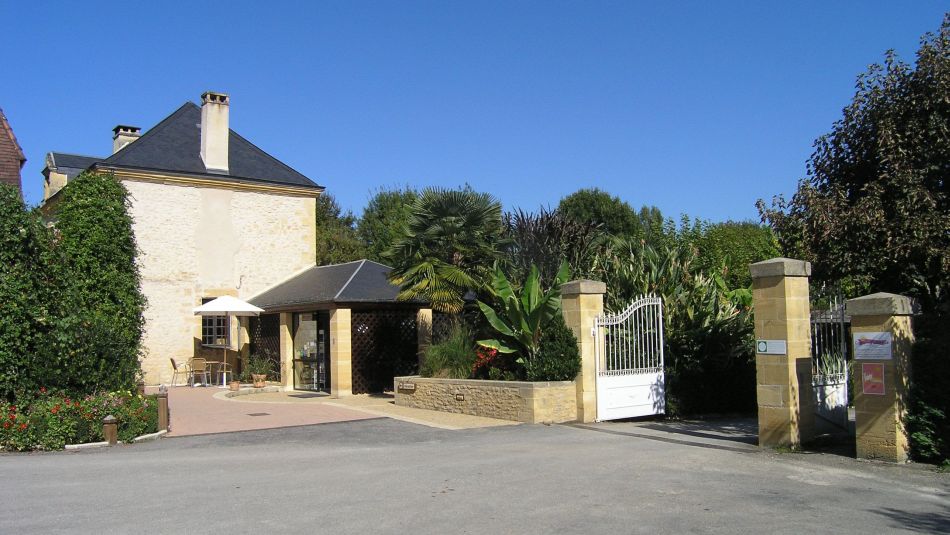 To find site:- Leave A20 at junction 51 and follow signs to Perigueux. Alternatively leave A20 at junction with A89, also in the direction of Perigueux, and drop down to D 6089 to Le Lardin. At Le Lardin-St-Lazare take D704 in the direction of Sarlat. At Montignac take D706 signed for Les Eyzies-de-Tayac. Continue along D706 and about 2 miles past St Leon sur Vezere (stay on D706 and don't go into village) watch out for campsite signs and Le Paradis is a left turn off the D706.
Camping Le Paradis is a popular high quality campsite in the heart of the Dordogne on the banks of the River Vezere. The Dutch owners have put a great deal of effort into creating a garden like atmosphere with attractive planning all around the site. There are about 150 touring pitches which vary in size but most are quite generous however access to the pitching areas from the main site road can be quite tight in places because vegetation growth. The pitches are set out in groups of about 8 or 9 and are well shaded by mature trees. Many of the pitches have access to individual water points and drainage. Electric points are rated at 10 amps via CEE17 connectors although it is wise to check for reverse polarity. There are two really excellent toilet blocks which have seated toilets with paper provided. At the entrance there is a courtyard with a comprehensive shop on one side and a bar/restaurant on the other. The food in the restaurant is very good but not inexpensive. The site has a whole range of sporting activities available for children of all ages including a superb swimming pool complex. Bikes and canoes can be hired. There is site wide WiFi operated via the Passman system. The site also has a number of mobile homes for hire, either direct or via Eurocamp. These are situated separately from the touring pitches. Date of visit, end of September 2009.
2017, up-date:- It has been reported by one of my readers that the campsite now has an indoor pool complex with sauna, Turkish bath and Jacuzzi in addition to it's other facilities.
Extra Information:-The campsite host a cycling event on the first Sunday of October with up to 1000 participants. Clearly this has an impact on access to the campsite so anyone thinking of arriving/departing on that day should expect some disruption.
This campsite is ideally situated to visit many of the popular Dordogne tourist attractions, many within a short distance. Sarlat is within relatively easy travelling. There is a supermarket at Montignac, about 8 miles away.