Camping Les Bains, 58360 St Honore Les Bains, Tel 06 86 30 73 44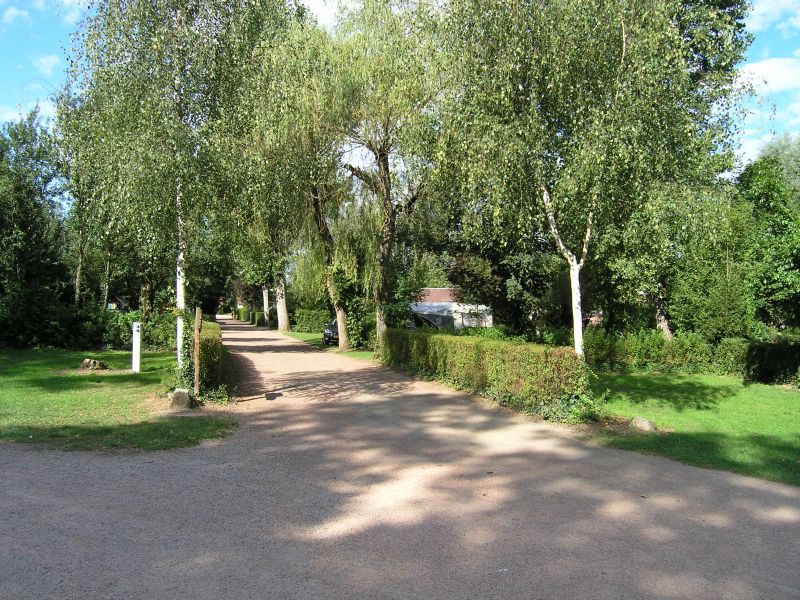 To Find Site:- The site can be approached from either Chateau Chinon or Nevers. From the Nevers to Autun road, D978, take the D37 just before Chateau Chinon to Moulins-Engilbert and from here take the D 985 to St Honore. To site is on the D106 as to exit the town towards Vandenesse. From Nevers take the N81 towards Decize and Bourbon-Lancy. Just through Decize continue on N81 which bares off to the right to Cercy-la-Tour, from here take the D37 to Vandenesse and then the D106 to St Honore.
The entrance and exit from the D106 is quite tight so care is required. Camping les Bains is situated on the edge of the spa town of St Honore les Bains which is set in the Morvan Regional Park. The beautiful grounds in which the spa is set is a two minute walk from the campsite. In the town are shops and restaurants and a small supermarket. There is an unmanned filling station which only accepts credit cards, I suspect French ones only. There are many opportunities for days out and Decize is well worth a visit. The site itself is quite mature with many lovely trees and the odd Red Squirrel! Pitches are divided by hedges and vary in size from medium to quite large. This area of France had a fair amount of rain whilst we were there which did make the pitches a bit sticky underfoot. The site does not have any mobile homes but at one corner of the site is a small section with holiday chalets which seem popular with the French and Dutch. There are good facilities for children with crazy golf, a very nice swimming pool and a large area set aside for things like volley ball. There are a couple of toilet blocks which whilst they don't appear to be very new they are of a good standard. Next to the Reception is a bar/restaurant that serves basic meals. Bread can be ordered at the bar. The site is open from 1st April through to the end of October. When we arrived on 22nd August the site was not very full so I expect you could always find space and for those that prefer a quiet site this could be a good choice. Since our visit I understand the site now has a WiFi zone.