Camping Municipal Bernay, Rue des Canadiens, 27300 Bernay, Tel 02 32 43 30 47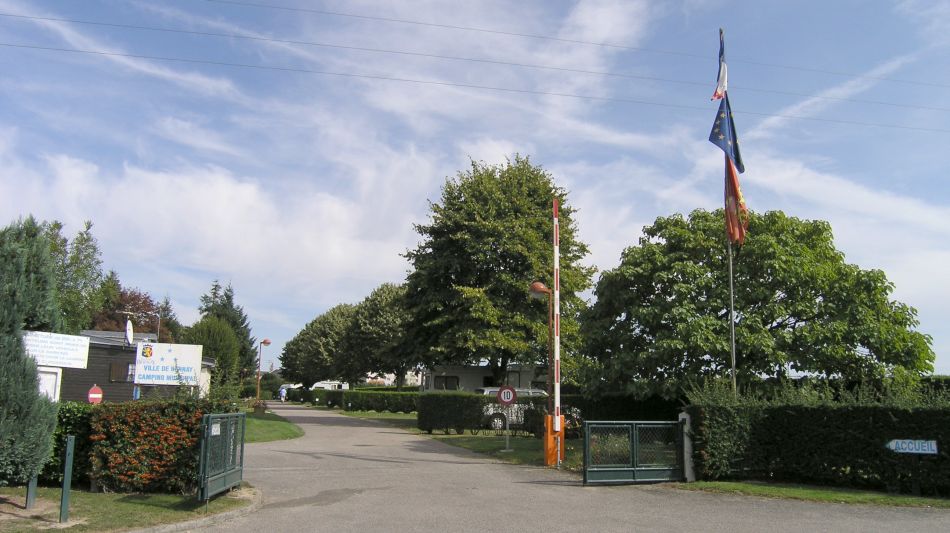 To Find Site:- The site is well signed off the N138 Bernay bypass. Look also for France Parc Exposition.
Please note, summer 2022, this is no longer a campsite for all types of units. It is going to become a motorhome aire with 30 pitches and initially open from July to September. Nearby there is a Camping St Nicholas which still accepts all units.
This campsite is handy as a stop off point close to the new A28 Autoroute. The site is located betwixt an industrial estate and housing. Mind you apart from a local football match it was quite peaceful. The pitches are of reasonable size and are offset from the site roads, I suspect in an effort to make reversing in slightly easier from the narrow site roads. All except the tent pitches are hedged so there is a good degree of privacy. Water and electrics are handy to all pitches except those which I assume are designed for tents. There is an excellent toilet block which is kept clean. The toilets are mainly of the English type. Whilst they do not have seats they are interesting shaped which makes this not so important. There is toilet paper to each cubicle. There is some local information in reception. A bread man visits the site each morning. This is not a large site with perhaps 60 pitches. There are a couple of mobile homes and a handful of permanent vans. When we arrived, with another couple closely behind, the site was only about 10% full. During the evening more units arrived so its difficult to tell what it would be like in the main season. At around £12 a night its not the cheapest Municipal I have stayed on but not too bad.
The centre of town of Bernay is walk able but not that close. There is an Intermarche on the road that runs around the back of the Gare SNCF, cheapest fuel of the holiday! Date of visit, mid September 2006. Click on thumbnails for larger picture.