Camping De Troyes, 7 Rue Roger Salengro, 10150 Pont Ste Marie, Troyes, Tel: 03 25 81 02 64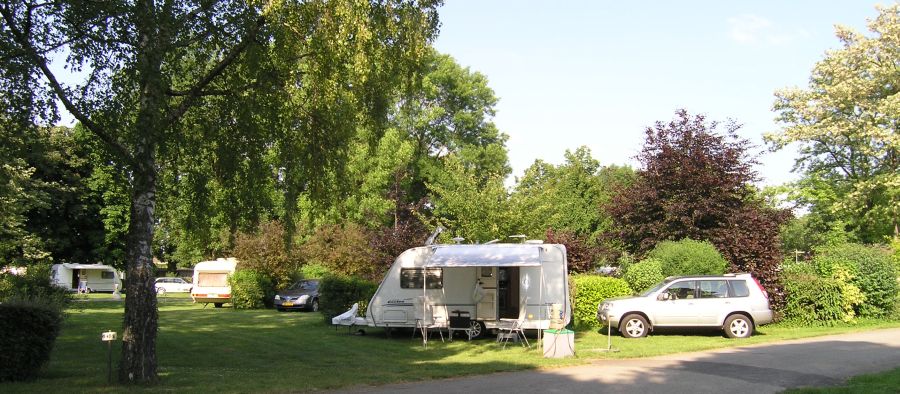 Update:- It has come to my notice that the website for this campsite says it is closed with no further information. However the local tourist board website says it's closed for renovation which sounds more hopeful. If more information comes to light I will note it here but it obviously makes sense to check before making any future plans to stay there.
To find site:- From north or south head for Troyes and follow signs to Pont Ste Marie and then Camping Municipal, it is well signed.
This site is situated in the northern suburbs of Troyes and 2kms from the centre of the town which can be reached on foot, bicycle or by bus from near the entrance. It is almost exclusively used as a transit site for those travelling north or south although it would be worth a longer stay and is open from the 1st April until mid October. The site starts to get busy from about 4.00pm but there is usually room. Reception sells bread, ice cream and a selection of local wines. In season there is a small snack area selling things like Pizzas. Entrance is barrier controlled but you are usually not issued with a card if only staying one night. Reception stays open quite late, which makes it ideal for later arrivals. The site contains many beautiful mature trees, which provide a good level of shade; shrubs and bushes divide pitches. There are around 110 pitches, most are on grass except for one area which has hard standing for motor caravans. The site has one circular tarmac road and the pitches are arranged in little alcoves off of this road. There is one central toilet/shower block, which is modern and kept very clean. Opposite the toilet block is a TV room and outside table tennis tables. There is a small children's play area. At the entrance is a garage (update 2005, this now seems to be automatic payment at pump only) and a short walk away is small supermarket.