Caravan Travels in the UK 2020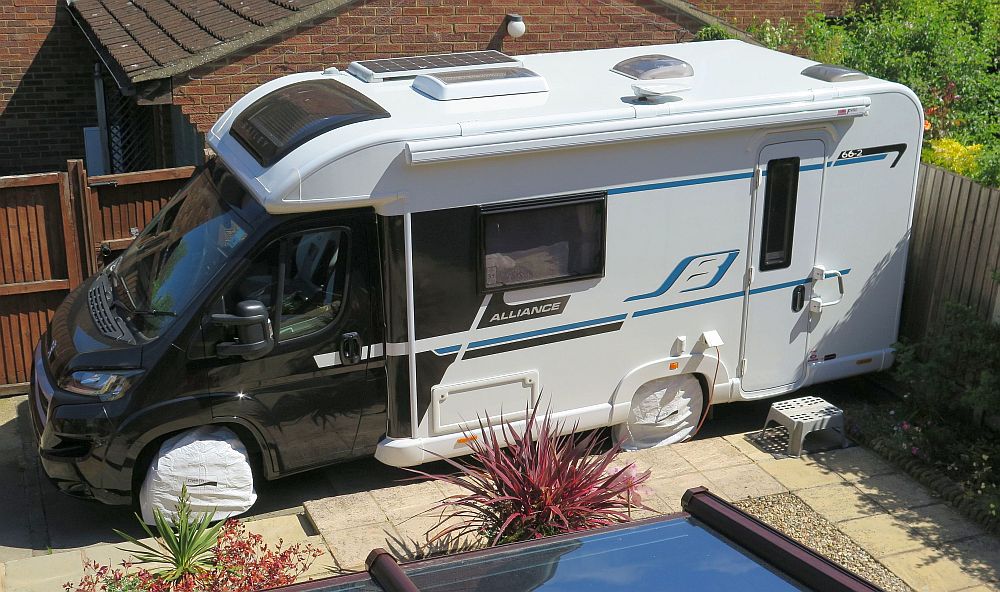 Well I don't suppose anyone could have predicted what 2020 had in store for us all. Around the beginning of the year there were news stories about a new potent corona virus circulating in China and a large part of that country had been locked-down. At that stage we had no idea of how it was going to have a dreadful impact on Europe and particularly the UK.
We last went away in the van before the Christmas 2019 and we knew then that for the first three months of the New Year we would not get much use out of the van because in February we were having a new kitchen fitted and the following month a new conservatory. In the middle of March the Alliance went into White Arches for its first annual service. The pickup date was delayed because they were waiting some spares because the PCB on the boiler had failed. By now things were staring to get pretty serious in the UK and on Friday 13th March we picked up the motorhome from Rushden with all contact being kept at a distance and we even paid before we left home. As it turned out this timing was by the skin of our teeth!
The following week the lock down in the UK started in earnest and people of a certain age (us!) were told/advised to stay indoors and have a minimum contact with the outside world. This presented all sorts of difficulties not least in getting shopping deliveries. This was further aggravated by shelves in supermarkets being stripped of food as people panicked and bought everything in sight, including toilet rolls!!! On the supply front things did start to improve and we have been thankful for regular Waitrose deliveries once we had been accepted as vulnerable customers. Writing this in the middle of May somethings are still in short supply, or come in and out of stock. What we can't get our sons can usually get for us. You do eventually adjust to lockdown but you can also become a bit lazy and lack motivation. It is difficult to look forward to going away in the van as not only do you not know when campsites will reopen but also because the virus is still very much with us and it could for some time to come its whether you have got the confidence to go away! I doubt campsites will be open before the end of June, although that might depend, either way, on how we are progressing with containing the impact of the virus.
Up until about a week ago we were only allowed to drive for essential purposes which did not include taking a motorhome for a run or indeed the family car. Unfortunately the latter suffered a problem battery and had to be replaced. Today (19th May) as the driving of vehicles have been relaxed a bit I took the motorhome out for a run of about twelve miles just to keep everything in working order. I was not concerned so much about it not starting as last year we had a Battery Master fitted which pumps a bit charge through to the cab battery. Although traffic has increased a bit in the last week or so it is still pretty quiet on the roads.
There are some who think they may not get to use their motorhomes or caravans this year. We will decide when we consider it safe to do so.