Caravan Travels in the UK 2020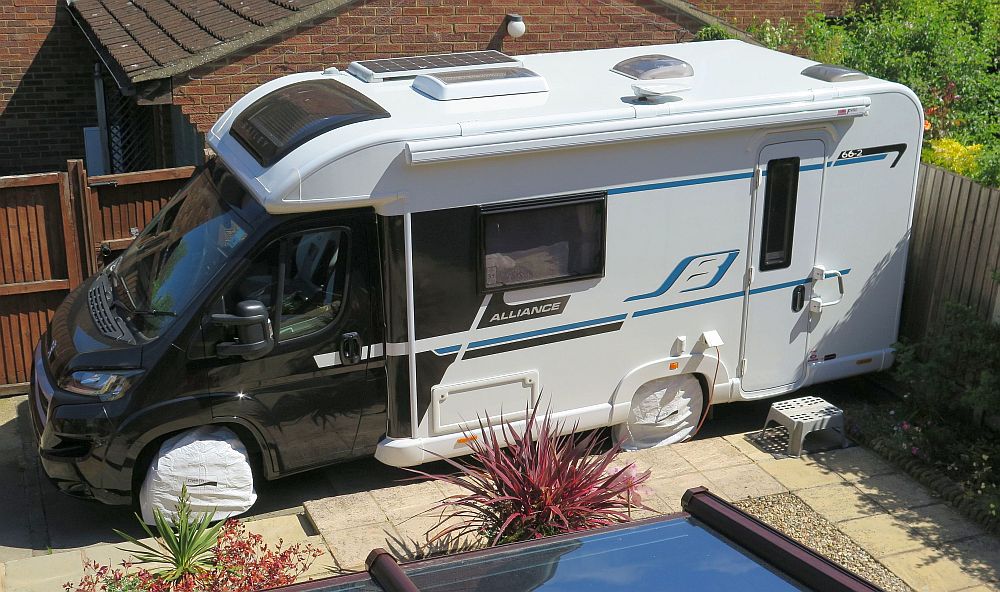 Well I don't suppose anyone could have predicted what 2020 had in store for us all. Around the beginning of the year there were news stories about a new potent corona virus circulating in China and a large part of that country had been locked-down. At that stage we had no idea of how it was going to have a dreadful impact on Europe and particularly the UK.
We last went away in the van before the Christmas 2019 and we knew then that for the first three months of the New Year we would not get much use out of the van because in February we were having a new kitchen fitted and the following month a new conservatory. In the middle of March the Alliance went into White Arches for its first annual service. The pickup date was delayed because they were waiting some spares because the PCB on the boiler had failed. By now things were staring to get pretty serious in the UK and on Friday 13th March we picked up the motorhome from Rushden with all contact being kept at a distance and we even paid before we left home. As it turned out this timing was by the skin of our teeth!
The following week the lock down in the UK started in earnest and people of a certain age (us!) were told/advised to stay indoors and have a minimum contact with the outside world. This presented all sorts of difficulties not least in getting shopping deliveries. This was further aggravated by shelves in supermarkets being stripped of food as people panicked and bought everything in sight, including toilet rolls!!! On the supply front things did start to improve and we have been thankful for regular Waitrose deliveries once we had been accepted as vulnerable customers. Writing this in the middle of May something's are still in short supply, or come in and out of stock. What we can't get our sons can usually get for us. You do eventually adjust to lockdown but you can also become a bit lazy and lack motivation. It is difficult to look forward to going away in the van as not only do you not know when campsites will reopen but also because the virus is still very much with us and it could for some time to come its whether you have got the confidence to go away! I doubt campsites will be open before the end of June, although that might depend, either way, on how we are progressing with containing the impact of the virus.
Up until about a week ago we were only allowed to drive for essential purposes which did not include taking a motorhome for a run or indeed the family car. Unfortunately the latter suffered a problem battery and had to be replaced. Today (19th May) as the driving of vehicles have been relaxed a bit I took the motorhome out for a run of about twelve miles just to keep everything in working order. I was not concerned so much about it not starting as last year we had a Battery Master fitted which pumps a bit charge through to the cab battery. Although traffic has increased a bit in the last week or so it is still pretty quiet on the roads.
There are some who think they may not get to use their motorhomes or caravans this year. We will decide when we consider it safe to do so.
Cirencester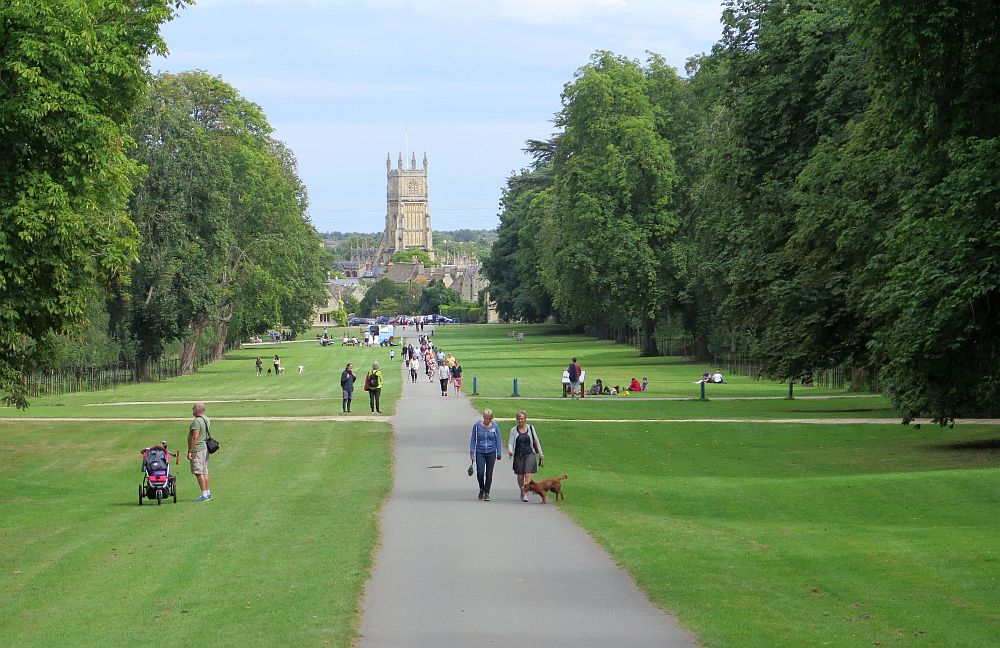 Sunday 2nd August. It is almost eight months to the day that we were last away in the motorhome. Campsites re-opened on 4th July having been closed for three months. Things are far from back to normal. Whilst many were clamouring to get away we were perhaps more reticent because this virus has not only changed the way we live our lives but also because it is by no means over.
It was against the background that we decided that we should see how we managed by booking four days on a service pitch at the CMC site at Cirencester. Sites in August are usually very busy and the enforced closure of sites for three months seems to have created an increased demand. The precautions in place on sites means a different experience when you arrive on sites. On arrival membership cards are deposited on a plastic container and you are asked to go off and find a pitch and return later to settle up. When I did eventually return to Reception to settle up I was surprised at the number of membership cards there were in the tub! Receptions are a very different place these days. Only one person allowed in at a time and face masks to be worn. I was given rubber bands for the toilet block. The idea being that access to the blocks are restricted and if there already a certain number of bands on the board outside the toilet block you have to wait until someone exits.
By contrast the journey here today was relatively trouble free. We cut across country via Buckingham and Bicester to Oxford and then out west in the direction of Cheltenham before we headed down the Fosse Way to Cirencester. We have stayed on this site quite a few times in the past. One major change (apart from the above) is that the access road has been reconfigured. Apparently this road is on land owned by Cirencester College and in their wisdom, rather than resurface the original road, decided to build a new one. The only problem was that it was lined with large lumps of rock to discourage vehicles going off the tarmac. Fortunately some changes have been made and providing you have a clear run the road is fine although it does feel constricted.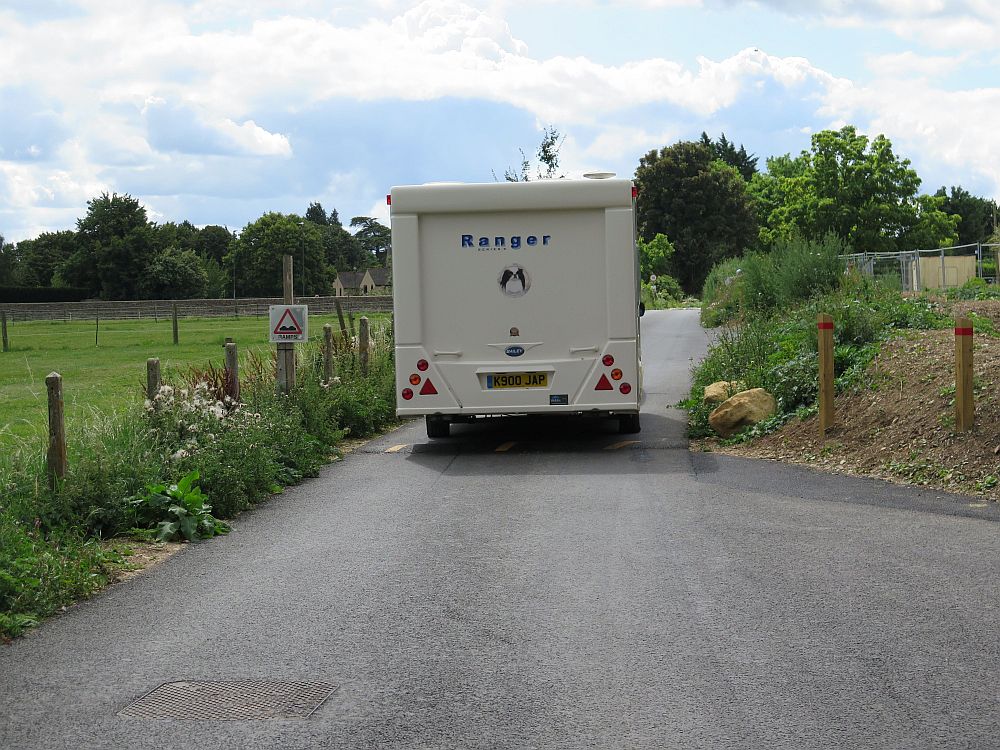 Monday 3rd August. It seemed pretty chilly overnight although we both slept well. We left the Taylormade screen at home thinking that we could cope with just the Remis blinds! Weather today was very similar to yesterday, mainly sunny with a few dark clouds but generally very nice. We had a wander around the site today. It is a large site with over 200 pitches and it is pretty full. We took the opportunity to have a look at the new site access road. It seems tighter than it appears when you are driving down it. A pretty lazy afternoon.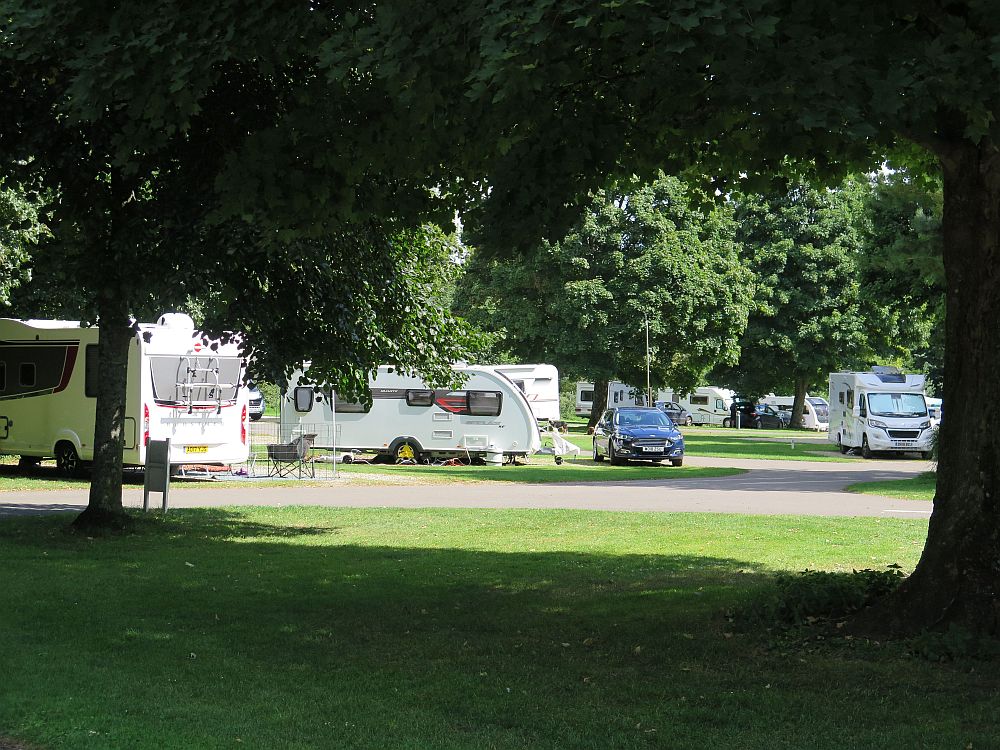 Tuesday 4th August. A bit dull early on today so we left our walk until after lunch when it was a bit brighter. We decided to walk down into Cirencester Park. To get there you turn left out of the campsite. What you immediately notice is that the road from the campsite to the Cricket Club and has also been resurfaced but with no rock boulders!!! Both the cricket and tennis clubs were very busy. The entrance to the Park is just beyond the clubs. The Park has a lovely avenue of horse chestnut trees although many of them are nearing the end of the lives. The Park owners have planted alternative varieties of trees to try and maintain the Avenue. Apart from walking there is not much more you are allowed to do in the Park which might explain the absence of seats! It is a wonderful view down the Avenue to the Town and it is probably the best way to walk into the town. One thing we noticed as we walked back was the number of cars at both cricket and tennis clubs, clearly no one walks anywhere in Cirencester! The volume of cars could cause a problem for anyone arriving at the site. The site is still very busy with not many spare spaces.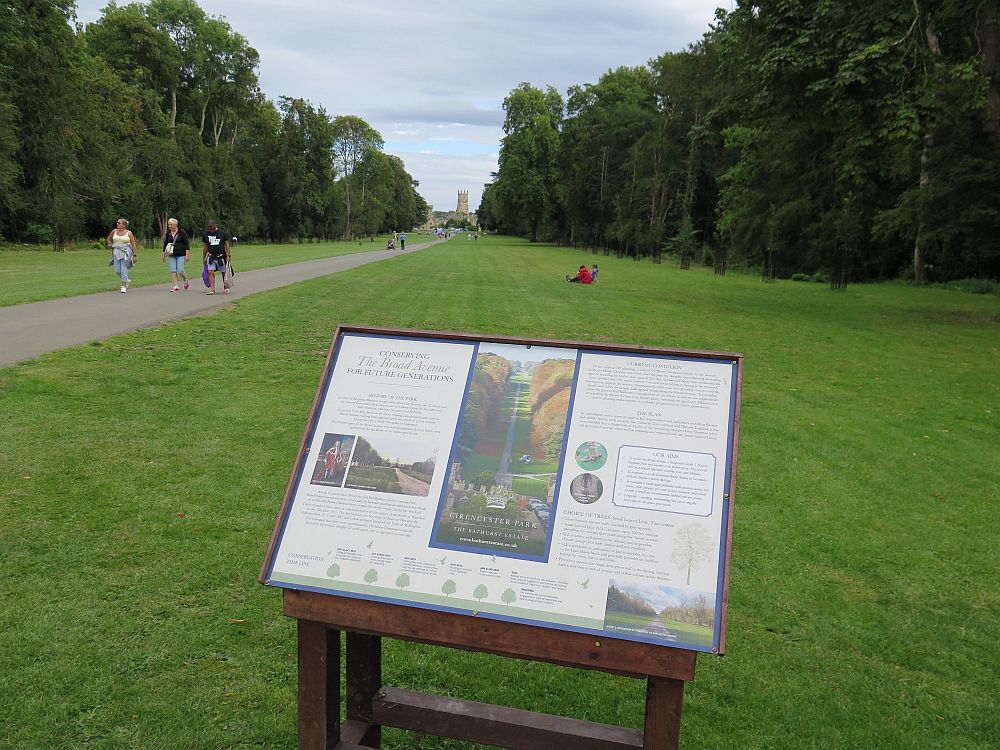 Wednesday 5th August. Weather dull for most of the day with a bit of sun and light rain. Lazy day with not much going on except a bit of people watching.
Thursday 6th August. Time to go home. Bit of a drizzle most of the day. Fortunately no condensation on the inside of the windscreen, probably because, apart from our first night, it has been warm overnight. When I started the engine the engine light didn't go off so that was a bit worrying! When I read the manual it said see a dealer when you can which didn't suggest any urgency? Anyway when I restarted the engine the light went out immediately and stayed off for the rest of the journey so no cleared what caused it? Journey home was pretty uneventful. Did our usual fuel fill up at Wolverton just before we got home.
It is without doubt that COVID has made a big impact on our on how we view things as they are not the same. Whilst there has been an avalanche of people eager to get back to camping we are not so convinced. There was nothing wrong with our stay. Everything was well organised and people kept their distance. However unlike many we like to use the motorhome as a base, rather than a mobile beach hut, and explore the surrounding area, stop off for a coffee or a drink but we have felt uncomfortable doing so. If all going away is about is sitting around the van we can perfectly easily do that at home.
Cromer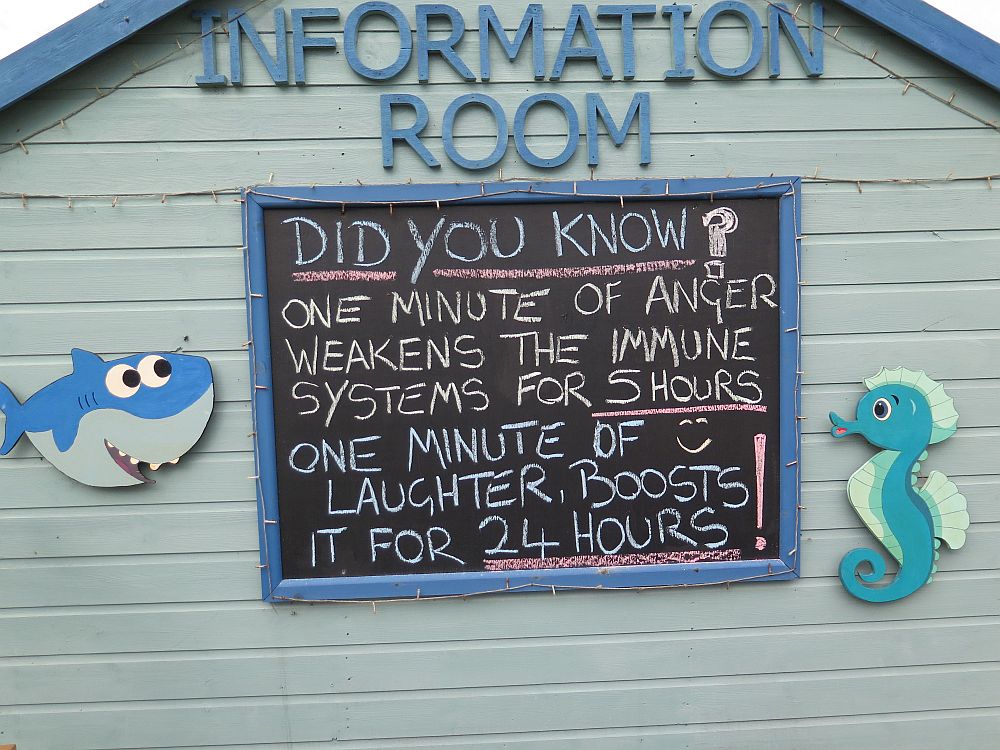 COVID is still gripping the Country and we were not entirely sure we should be going away but the only alternative would be to continue being a prisoner in our own home. North Norfolk was chosen as it has seen far lower cases compared to some parts of the country and we can still get out and about from the site with minimum contact with others.
Sunday 11th October dawned bright and sunny albeit a bit on the chilly side. Such a contrast to recent days when the weather had been pretty grim. We have little to do on the day of departure as we have pottered the week before filling the van with things we will need.
Just before 10.30 we were on our way. On leaving MK the sat nav usually wants to take us down the M1 to junction 13 which we usually avoid. However, we cross the M1 en route and it looked fairly quiet so we took our chance. It's not as direct as the A421 but that is currently being duelled and is sometimes closed at the weekend.
We made a stop on the A11 just north of Mildenhall for a coffee. Looking out of the window I was surprised to see we had stopped next to karting track. Not quite sure of the age of the participants but it made me think of the likes of Lewis Hamilton who started his racing career in karting. When we approached Norwich, we decided to try the eastern bypass as the last time we came this way we went through Norwich which was frustrating. Was it the right decision? Not altogether sure quite honestly. It is a long way round and not really proper bypass with grade separation junctions but probably better than going through the City.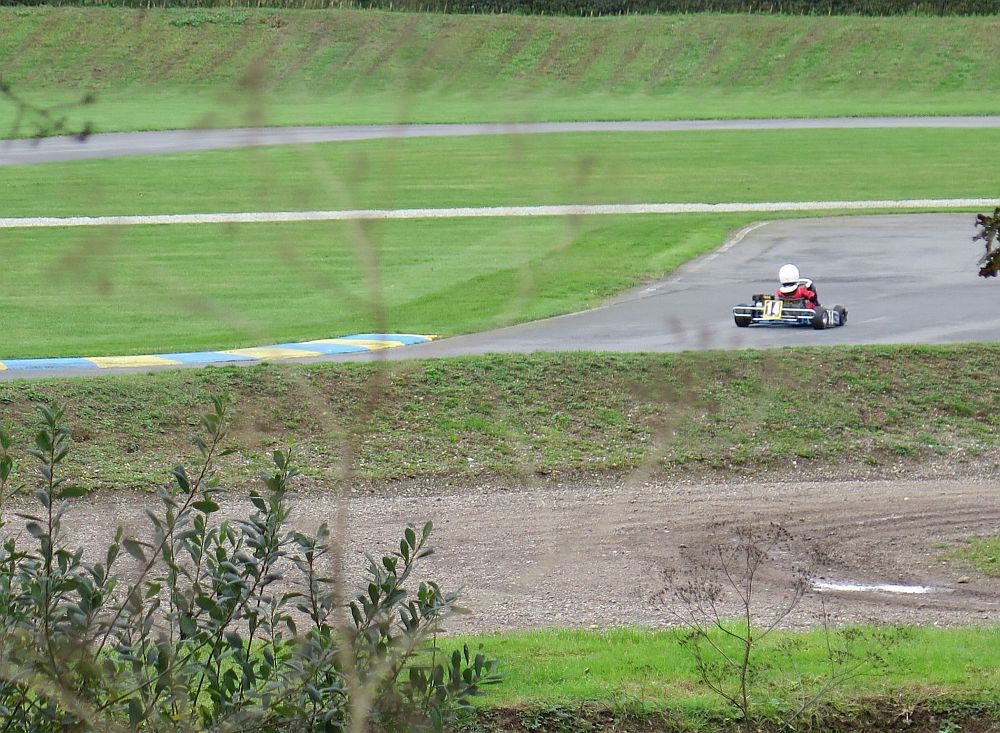 Not quite sure how we managed it but we ended up in a strange part of Cromer but fortunately I recognised some of the roads and we were able to find our way to the seafront. The campsite is just is short distance from here. Check in was fairly normal if you ignore the masks and screens in reception! We had booked a serviced pitch and found one on the new area. We are sandwiched between two other Bailey motorhomes, on one side is an Approach 740 which was our original motorhome.
Monday 12th October. The weather forecast for our stay is not particularly good but at least this morning it was dry so we decided to have a walk towards Cromer. We only went as far as the Cliff Top carpark café as we were only out for a walk. Surprising number of people in the carpark including a few school age children! This carpark is quite popular with motorhomers although they can't stay overnight. Probably a handy rest area if you are too early to get into any of the local campsites. We gave the café a miss but it seemed to be well prepared in terms of COVID. On the way back we had a look at the houses that face towards the sea. Quite a few have taken advantage of their location by adding balconies which must be nice on a hot summer's day.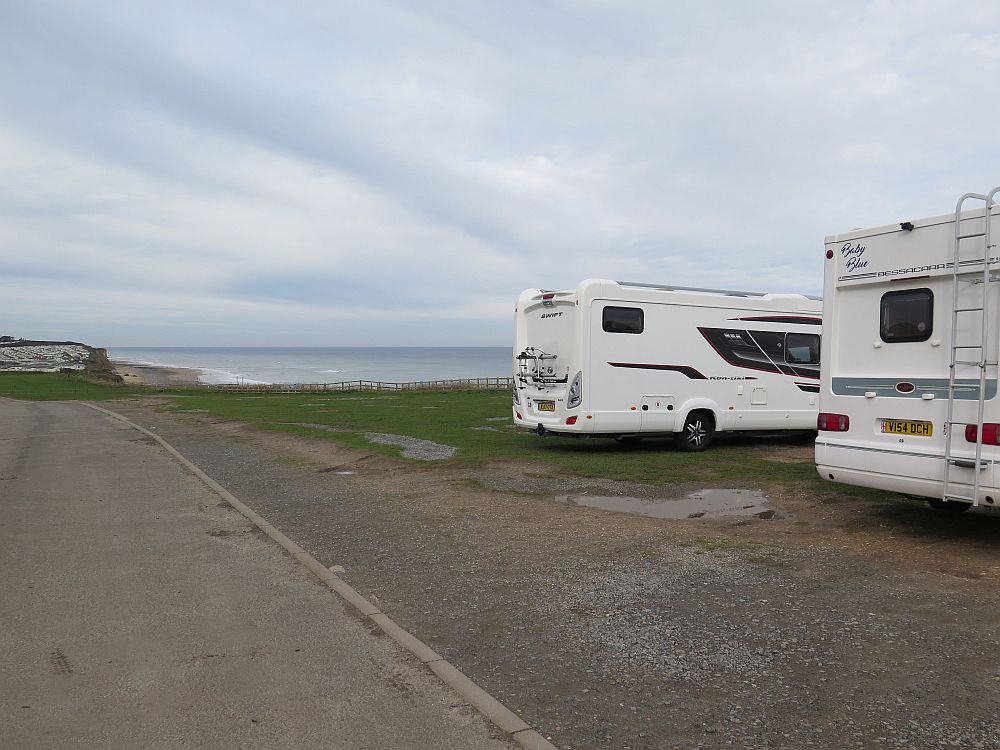 Tuesday 13th October. The weather seems to be stuck in the same pattern, mainly grey cloud, although we did get a few brighter periods mid-morning. A little warmer feel today as there was less wind. Pretty lazy start to the day but after a late breakfast we walked to East Runton which is not far from the campsite. From the main road you can take the lane down to the beach although we chose to sit of the seats on the cliff top to observe. Quite a lot of people walking on the beach. If you were feeling fit enough a round trip from the site via East Runton and Cromer is possible, depending on the tide.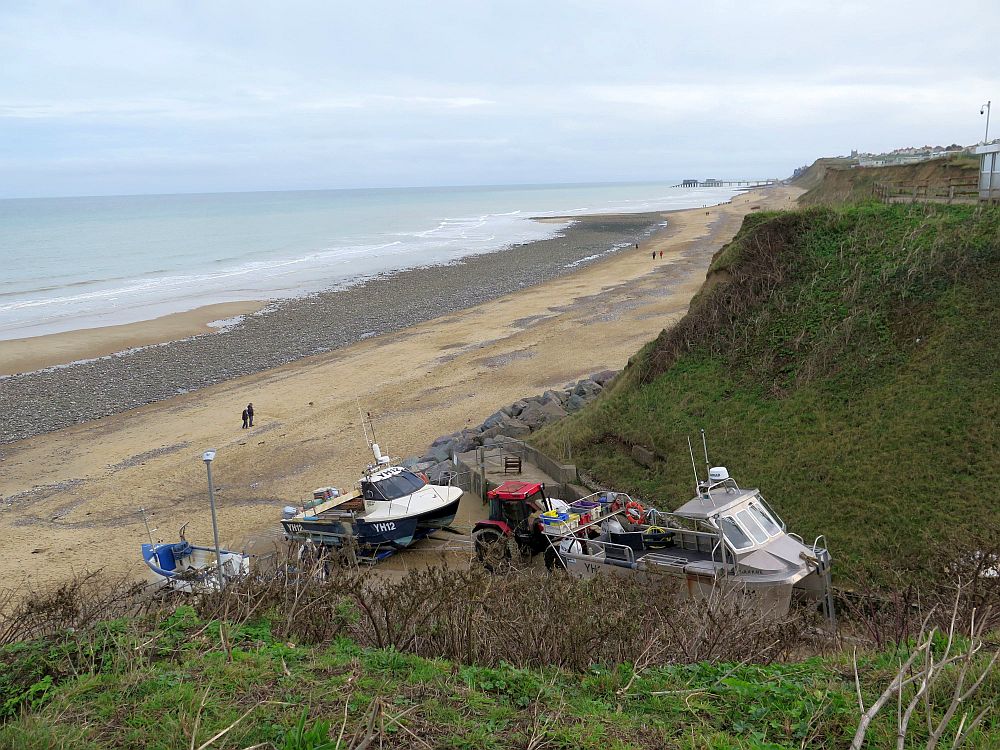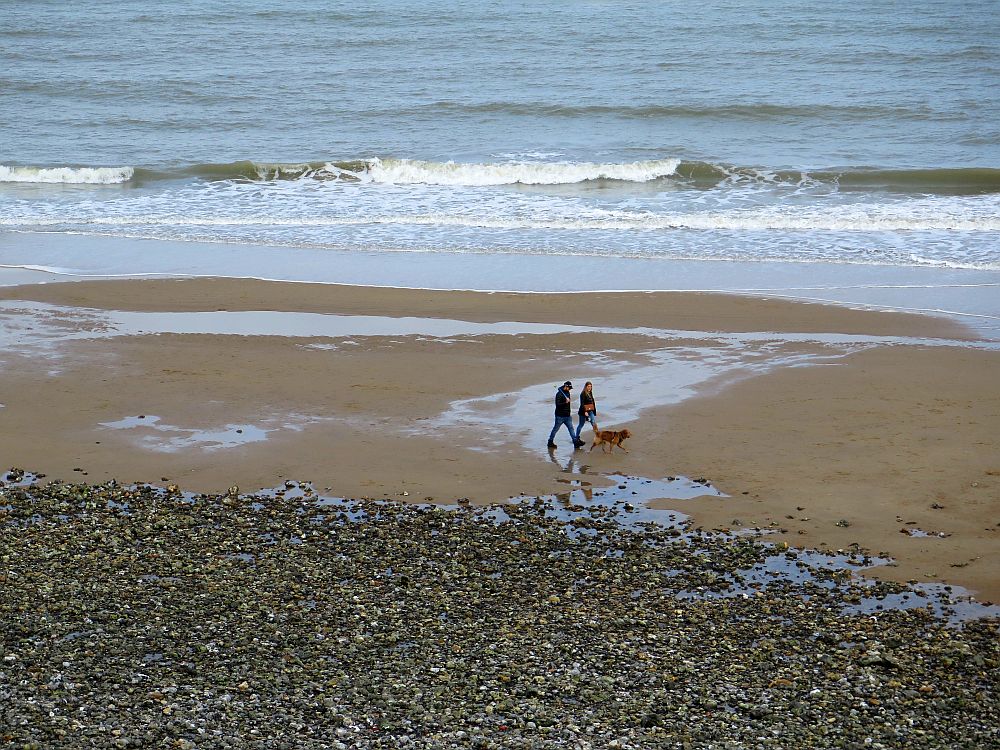 Back at the site most of the available pitches are taken and it seems to be a 50/50 split between motorhomes and caravans. The last couple of times we have been here we have used the restaurant but that is currently closed and only providing a take away service. This is only the second time we have been away this year and we find that for a four night stay we can be self-sufficient with what we have brought with us which makes like a little less complicated.
Wednesday 14th October. The weather conditions are more or less the same as they have been since we have been her. The sun sometimes breaks through but not for long! Major difference today was a stiff easterly breeze which we took the full force of as we walked into Cromer again. I think both Margaret and I are getting a bit concerned as to how far we can now walk having been in virtual lockdown since March! Maybe we worry too much as we walked at least two and half miles today but we could have probably gone further. I think we need to build up our stamina!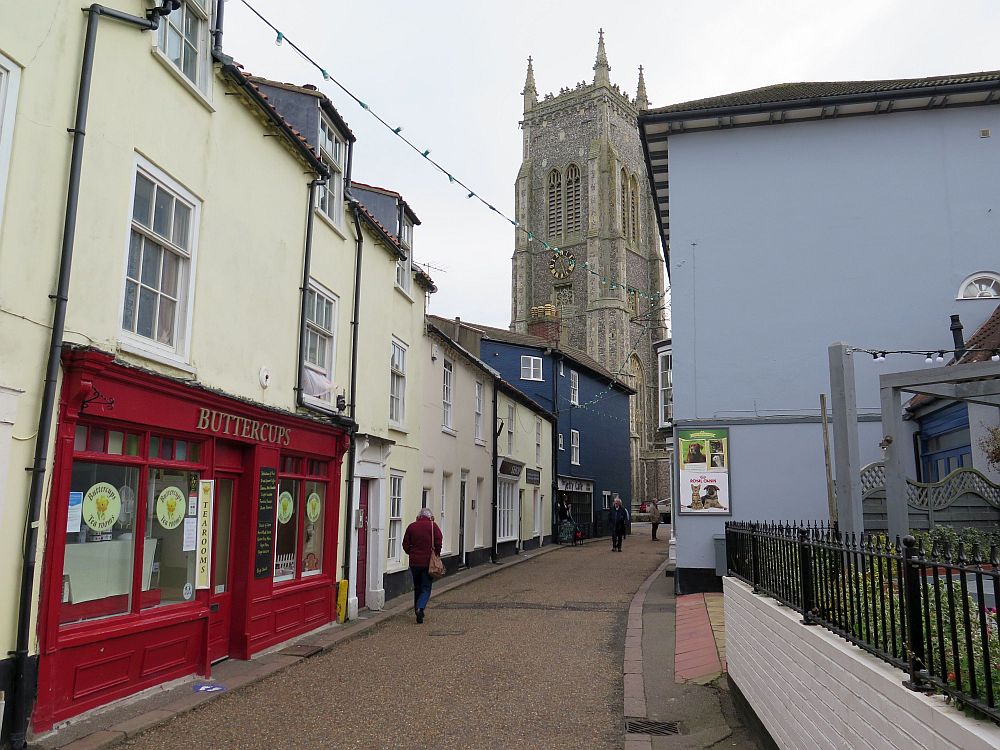 Cromer is a strange place as on the one hand it seems a fairly normal Norfolk town which some may say had seen better days but it still retains elements of its past heyday. The Pier is a good example with its end of the pier theatre. As you wander around the streets you notice some of the buildings must have been quite grand in their day, some of them having stained glass windows. There is even the Hotel de Paris dating back to 1830's which dominates the skyline above the Pier. We looped into the town and it was interesting to see many wearing masks which is not strictly required in the open air but perhaps people were going from shop to shop so just kept them on. It will be interesting to see if places like Cromer actually get any long-term benefit from the Staycation effect created by COVID? Given that it was a dull and chilly day there were certainly a lot of people around.
This is our last day at Seacroft before heading home tomorrow. Typically, the sun came out during the afternoon just as we were thinking of our journey home!
Thursday 15th October. We decided that rather than retrace our steps to Norwich and the A11 we would travel via Fakenham and Swaffham and take the A1065 down to Mildenhall where we joined the A11. In terms of time it is six of one and half a dozen of the other. No dual carriageway until you join the A11 and of course you are at the mercy of any slow-moving vehicles. Weather was pretty filthy and so was the van by the time we got home!!!
We do have another short trip booked for mid November but the way things are going with the rising infection rate for COVID-19 I think it is in the balance whether we get away again this year.
Update 16th November. Unfortunately the November trip had to be cancelled as England went into another lockdown on 5th November which is due to last until 2nd December assuming infection levels have reduced sufficiently. Given the circumstances we have decided to call it a day this year as far as touring is concerned. 2020 is definitely the year with the lowest number of nights away, totally only 8 nights split between two campsites. I suppose of the plus side we have hardly spent any money of campsite fee or diesel come to that!!!