Cayton Village CMC Site, Mill Lane, Cayton Bay, Scarborough, YO11 3NN, Tel 01723583171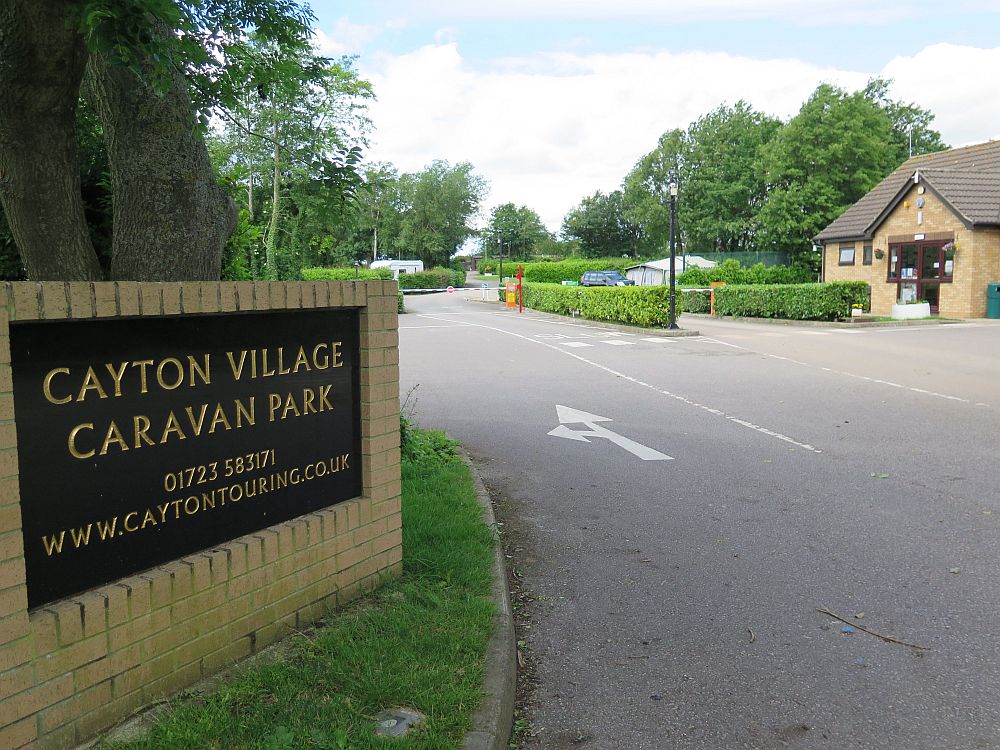 To Find Site:- Take A64 towards Scarborough, at roundabout take B1261 towards Filey. In Cayton village turn left into Mill Lane. (Signed) The site is about 100 metres on the left.
Cayton Village was previously a commercial campsite until purchased by the CMC in 2017. The Club have already signalled their intent to upgrade and modernise the site but currently it is being operated as at the time of purchase. The site is in two parts, the main part with a variety of pitch types and a second part with all serviced pitches. The main part of the site has a mix of pitches although over half are serviced. Of the total 158 pitches there are only 29 hardstanding standard pitches but 46 standard grass pitches. There are also 14 tent pitches. For anyone wanting to guarantee a hardstanding booking a serviced pitch might be the best option albeit at an additional cost. Electricity of this part of the site is rated at 10 amp connected via blue CEE17 sockets. There are three smallish toilet blocks, one of which has dish wash and laundry facilities. Whilst all are kept clean they are now showing their age. If the site was full they could come under pressure. For those not on a serviced pitch there are water points dotted around the site. There are grey waste points but not many. Likewise there are only two chemical emptying points in this section of the site. There is no motorhome service point but the wardens will point you in the direction of a suitable drain point. For children there is an adventure style playground. Currently there is no WiFi available on site although we got a reasonable 4G signal on our phones. Next to reception is a site shop which doubles as an information room.
(During 2020 this campsite underwent a major refurbishment and now has more hardstandings some of which are configured as serviced pitches. For more details see here Some camping Pods have also been added.)
The second part of the site is called "The Laurels" has 110 hardstanding pitches of a generous size. They are classified as Super Pitches as they have 16 amp electricity connections and a co-ax TV connection. This area has one toilet block also containing dish wash and laundry. There are three chemical emptying points including one at the toilet block.
This site is ideally situated between the resorts of Scarborough and Filey. It is a short walk into Cayton Village where there are a couple of convenience stores plus a pub and fish and chip shop. There is also a rather nice restaurant come coffee shop called the The Farrier which we used for coffee. For a larger shop there is a Morrisons about 2 miles away. There are excellent bus links from the immediately outside the site entrance to Scarborough one way and Filey and Bridlington in the other direction. From Scarborough there are also bus and train services across a wider area. Whilst the main attraction of this site will be the ease of access to the coast, Cayton Bay only a mile away, it could also serve as a good base for touring this part of Yorkshire. Castle Howard is about 25 miles away.
Main Site
The Laurels