Chatsworth Park Caravan Club Site, Baslow, DE45 1PN, Tel 01246582226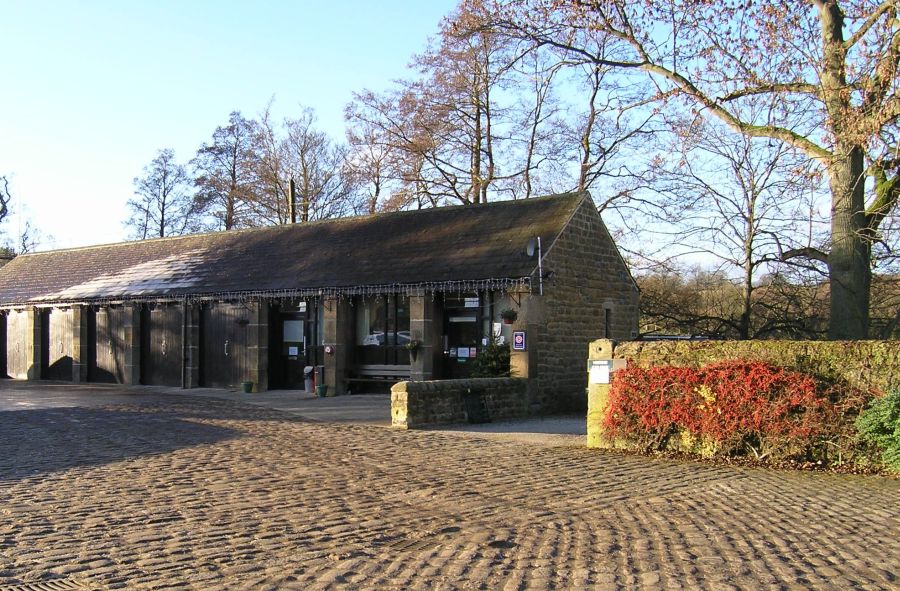 To Find Site:- From both Bakewell and Chesterfield take A619 towards Baslow. Site entrance is between the two roundabouts in Baslow. Access to the site is by a long narrow road, although there are passing places it could be difficult for two towed caravans to pass. Therefore the Caravan Club instruct you not to arrive before 1.00pm. The reverse is that everyone must leave the site by 12.00 noon. The area on the approach to reception is across a fairly narrow low humped back bridge and from here it is cobbled and it can be quite daunting to drive over it!
Chatsworth is a real gem of a site which is set within what was, once, a walled garden. There are 120 pitches in total including 26 'Super Pitches'. The 'super' pitches have their own fresh water supply and waste water and WC disposal, there is an additional cost per night for these pitches. All the other pitches are on hardstanding, useful as the site is open all year. Although every inch of the site is used for pitches it has been cleverly designed so that pitches do not seem crowded. Not all pitches allow awnings to be used. The site does seem to hold surface water after heavy rain in places. The one central toilet block is quite large and of excellent standard and includes a 'Mother and Baby' room. The old reception building is now the information room. The Reception sells newspapers, milk and bread plus walking maps of the area. When you tell reception where you are pitched they provide you with a key that provides access from the site to the park through a gate. This site is open to non-members but not to tents. Electric points use standard blue CEE17 connectors and are rated at 16 amps. The bollards also have co-ax TV connectors but you have to provide your own cable, although these can be purchased from Reception. Water and waste service points are dotted around the site. There is also a motorhome service point. Being a very popular site it is usually necessary to book in advance particularly at weekends and holidays, at the very least it is advised to phone ahead to check if there is space. The site offers a WiFi service and access can be purchased online. Mobile reception is OK
There is lots to do in the area. You could amuse yourself by walks direct from the site. However most of the Peak District is within easy reach. There is a Garden Centre at Calton Lees a couple of miles from the site and a rather superb Estate Farm shop. There are a some restaurants in Baslow and details are usually found in the site information room. Chatsworth House, no doubt, will be the main attraction for a stay on this site. It is only reasonable walk from the site, alternatively there is ample parking at the house. In wet weather the path from the site to the house can be quite muddy so stout shoes would be advisable. Tickets can be purchased online at www.chatsworth.org this not only secures a small discount but also allows you to bypass the queue for people paying on the day. However showing your membership card at the ticket office secures a £5 discount on each ticket. This is a good destination in the run up to Christmas as the inside of the house is decorated and usually to a theme. For day to day supplies major supermarkets are well represented in Chesterfield.