Chatsworth Park Caravan Club Site, Baslow,

DE45

1PN, Tel 01246582226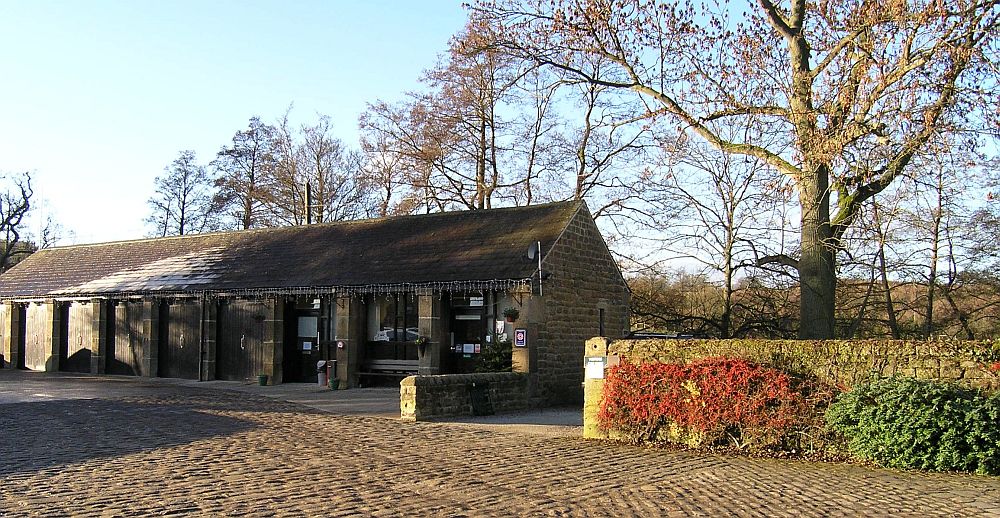 To Find Site:- From both Bakewell and Chesterfield take A619 towards Baslow. Site entrance is between the two roundabouts in Baslow. Access to the site is by a long narrow road, although there are passing places it could be difficult for two towed caravans to pass. Therefore the Caravan Club instruct you not to arrive before 1.00pm. The reverse is that everyone must leave the site by 12.00 noon. As space is limited immediately outside of reception the warden will sometimes ask you to remain with your outfit until you can proceed to the front of the queue. Also be aware that on some busy days, particularly Sundays there is often a queue of a dozen, or more, units waiting to be booked in at any one time. When leaving and rejoining the main road you are asked to turn left and use the roundabout to turn and head back towards Chesterfield.
Chatsworth is a real gem of a site which is set within what was a walled garden on the Chatsworth Estate. The site is open all year and is open to non-members but not to tents. This is a very popular site it is usually necessary to book in advance particularly at weekends and holidays, at the very least it is advised to phone ahead to check if there is space. There are 120 pitches in total all of which are on gravel or paved hardstandings. There are four pitch types which you must specify when booking, either standard awning or non awning pitch and super pitch again with or with out awning. The super pitches have their own fresh water supply and waste water and WC disposal and command an additional nightly fee. Although every inch of the site is used for pitches it has been cleverly designed so that pitches do not seem crowded. The one central toilet block is quite large and of excellent standard having recently been upgraded and now includes the Mother and Baby room. There is also an enclosed washing up area with three sinks plus another with a couple of sinks but this one is partially open to the elements. Service points are dotted around the site and the motorhome service point is not far from the toilet block, unfortunately to drain grey waste still requires drain covers to be lifted. Electric points are convenient to all pitches and are rated at 16 amps and use CEE17 blue connectors. Reception sells milk and bread plus walking maps of the area. Near to reception is an information hut. When you tell reception where you are pitched they provide you with a key that provides access through a gate into the Park. For children there is a small adventure style playground plus a covered area with a table tennis table. There is site wide WiFi and access can be purchased online. However we did find performance a bit patchy. Mobile reception is OK. The site is has many tall trees so satellite signal might be a bit difficult but the electric bollards do have a co-ax connection which is free to use but you have to provide your own cable or buy one from reception.
There is lots to do in the area. You could amuse yourself by walks direct from the site. However most of the Peak District is within easy reach. There is a Garden Centre at Calton Lees a couple of miles from the site and a rather superb Estate Farm shop. There are a several restaurants in Baslow plus a cafe and details are usually found in the site information room. Chatsworth House, no doubt, will be the main attraction for a stay on this site. It is only reasonable walk from the site, alternatively there is ample parking at the house. Tickets can be purchased online at www.chatsworth.org There is no longer a discount offered for Club members although there are limited offers available in the cafes and shop on production of your membership card. For day to day supplies major supermarkets are well represented in Chesterfield. For those wishing to explore there are also several bus services from Baslow to either Chesterfield or Bakewell.