Commons Wood Caravan Club Site, Ascots Lane, Welwyn Garden City, AL7 4HJ, Tel 01707260786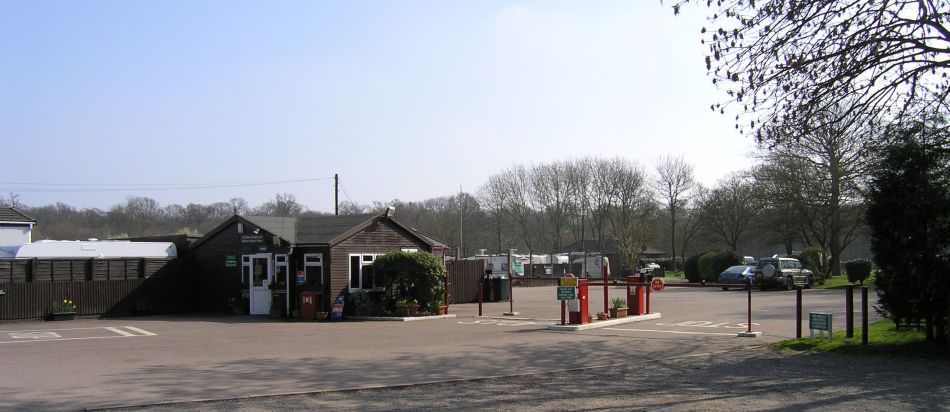 To Find Site:- Leave A1M at junction 4 onto 414 signed for Hertford and after about a mile take slip road for the A1000 towards Welwyn Garden City. At the end of the short slip road are traffic lights where you turn left onto the A1000, proceed carefully as you have to turn second right into Ascots Lane after only a short distance. Ascots lane is fairly narrow but fine if you take care. The entrance to the campsite is on the right immediately before the QE2 Hospital.
The Commons Wood campsite is in an urban setting on the southern edge of Welwyn Garden City, next to the QE2 Hospital, despite this it seems a peaceful location. This members only site is open all year. There are in the region of 70 pitches with the majority being on hardstanding. They are set out around a circular site road and some are unusual, for a Caravan Club site, in being bordered by hedges so giving a greater degree of privacy. It seems that pitches around the perimeter of the site have recently been converted to hardstanding. The centre section of the site, in front of the toilet block, is all grass pitches which seem only to be used in the summer season. All pitches have access to electrics and TV signal. WiFi is also available. There is a large storage enclosure as part of this site. There is one main toilet block which is up to the usual Club standards. Date of visit March 2009.
Commons Wood is close to the centre of Welwyn which has a good range of shops. For those not wanting to take a car in the bus stop is situated outside the QE2 Hospital. There are several supermarkets the nearest being either Tesco near the A1M junction or Waitrose near the centre of the town. This site is also convenient for visits to London by train, the information hut on site has lots of information. Hatfield House is close to the site but best to check opening dates on their website http://www.hatfield-house.co.uk/ There are several National Trust properties within travelling distance but the nearest is Shaw's Corner the country home of the playwright George Bernard Shaw. Click on thumbnails below for larger picture.