Crowborough C&CC Site, Eridge Road, Crowborough, TN6 2TN, Tel 01892664827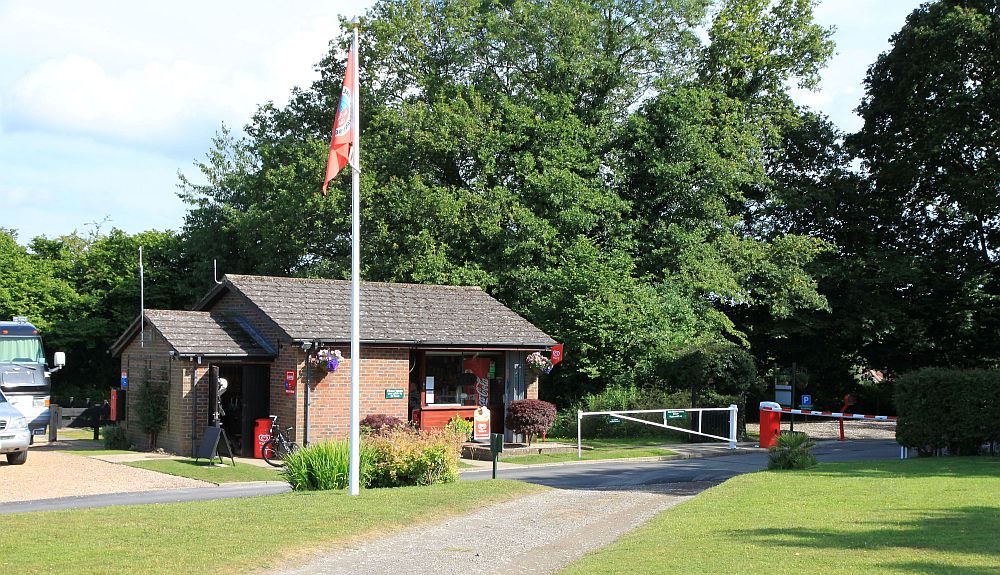 To Find Site:- From Crowborough centre take A26 towards Tunbridge Wells. Campsite is next to the Goldsmith Recreation Ground Leisure Centre just past Speed Camera, the site is signed from main road.
Non-members are accepted. There are 90 pitches in total, mainly set out on terraces although at the end of the site is an open field with lovely views over the surrounding countryside. Pitches are a mix of grass and hardstandings. The latter are only wide enough for caravan plus awning. Depending on length of outfit cars could be parked across the front of the pitch. Some pitches will require a degree of fore and aft levelling. Electric points are convenient to those pitches that are designated to have electricity. They are rated at 16amps and use CEE17 blue connectors. Site roads are in the main compacted gravel. There are two toilet blocks. The larger of the two is nearer to reception and in addition to all the usually facilities also contains a recreation room with table tennis and a pool table. The second smaller block is a bit further into the site and seems a bit newer. Water and waste water points are dotted around the site. Not sure I like the idea of the drinking water tap being over the grey water waste drain. The motorhome service point has an open grid although larger motorhome might temporarily block the road whilst emptying waste water. There is no dedicated play area for children on site. There is site wide Wi-Fi and time can be purchased at reception or online. Signal strength wise it was generally OK but struggled a bit sometimes in the evening. This is generally a peaceful site but there is a fair amount of planes flying overhead en route to the various London airports. There is not much in the way of lighting around the site so best to bring a torch! Rubbish and recycling is situated just outside the site gates. This site has a storage compound.
This site is a ten minute, uphill, walk from the centre of Crowborough. There are plenty of shopping opportunities with both a Waitrose and Morrison's supermarkets. There are also several eating places. The site has good transport links from the main road to either Brighton or Tunbridge Wells. The latter is well worth a visit not only for the well-known Pantiles but it also has a rather good shopping centre.