Dalchalm Caravan Club Site, Brora, KW9 6LP, 01408621479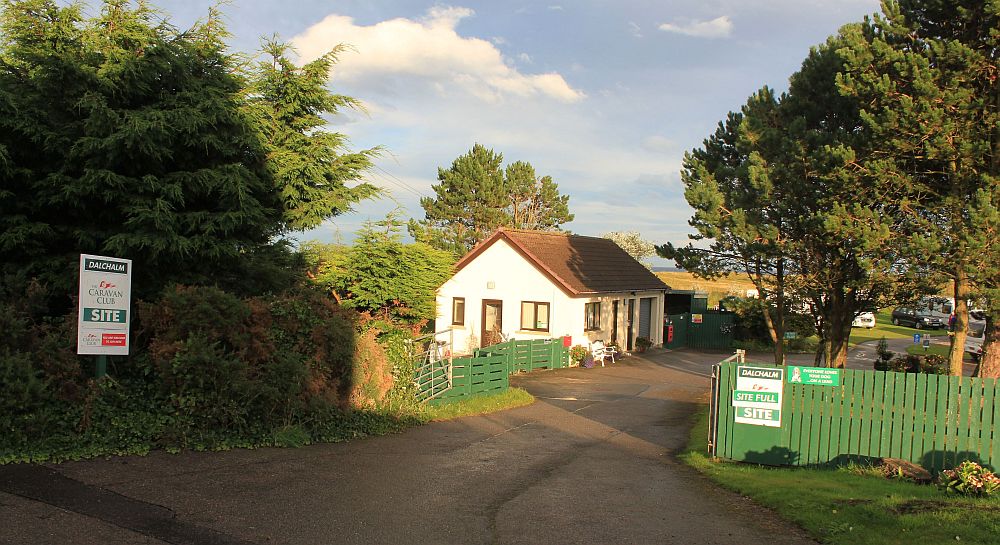 To Find Site:- Just north of Brora on A9 turn right at Caravan Club sign on main road. The approach is narrow and involves negotiating a blind narrow bridge. Once past small commercial campsite turn left at T-junction and Club site is a little further on the right. Campers are requested not to arrive before midday to allow leavers to exit the site without meeting incoming units on the narrow approach.
This small campsite is situated just north of Brora in the Highlands and is close to the sea which can be accessed from the site, although this does involve crossing a golf course so care is required. Non-members and tent campers are also accepted. There are 52 pitches of which 33 are on hardstandings. There is one toilet block situated not far from reception and whilst of a good standard it is of the older type. It is some distance from the furthest pitches as are the service points. There are no play facilities for children. Mobile phone signal seems OK and I could get Vodafone mobile broadband but the signal is a hit and miss. If you have a WiFi signal enhancer you should be able to get BTOpenzone.
Dalchalm could be a good option for exploring this remote part of the Highlands and Dornoch is worth a visit. Brora Golf Course is adjacent to the campsite. The small town of Brora has a small supermarket and a couple of restaurants. There are two fuel stations on the A9 on the approach to the town.
Click on the thumbnails below for a larger picture.