Donau-Lech Camping, Campingweg 1, Egglestetten, Nr Donauworth, Tel: 09090 4044
www.donau-lech-camping.de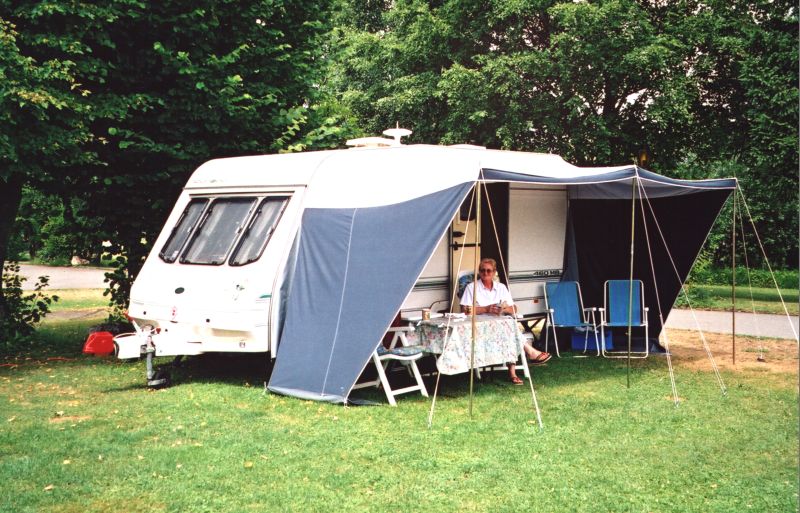 The site is well signed off road 2 which runs between Donauworth and Augsburg.
Donau-Lech Camping is situated in open countryside on the edge of the village of Egglestetten. The site is divided in two sides, on one side is a lake used for swimming and on the other side are the pitches. Apart from one paved area all pitches are on grass and are of a generous size. Electrics and water are convenient to all pitches. In common with a lot of German sites there are permanent caravans but these have their own area at the far end of the site. The toilets, laundry and dish wash are situated in the basement of the site house. They are of a good quality but you do have to pay for showers. There is a bar and a shop selling some essentials. We found everyone very friendly on this site and are indebted to the owner for his help when we had a problem with our car.

Road 2 is part of the 'Romantische Strasse' so there are lots of places of interest within easy reach of the site. Donauworth is only a few miles away and as well as being a very attractive town which is worth a visit it also has a supermarket and banks if you need cash. This is a very peaceful and relaxed site and it is recommended for either a long stay or just an overnight stop en route to Austria.