Grange Caravan Club Site, Meadow Lane, Durham, DH1 1TL, 01913844778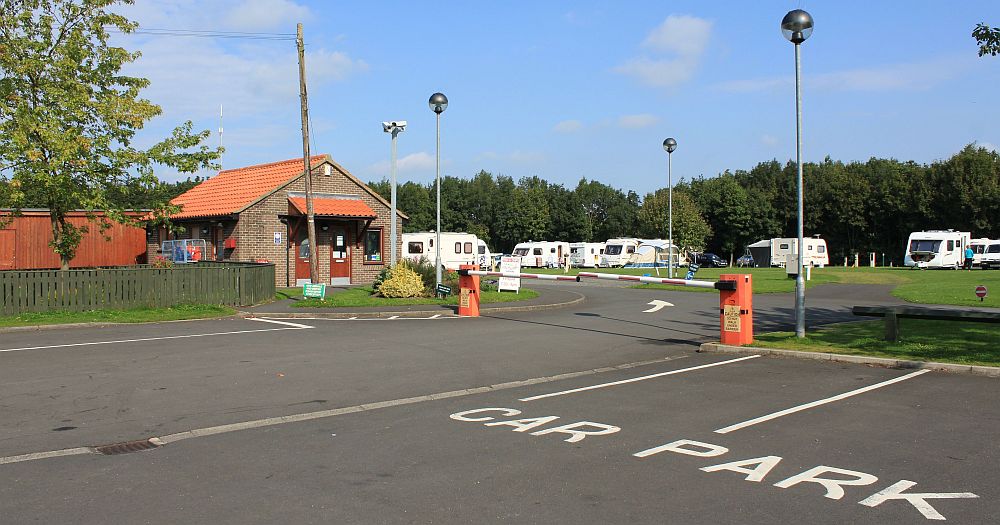 To Find Site:- From north or south on A1M take Durham exit. Coming onto the roundabout from the A1 slip road turn onto A690 towards Durham and immediately move into right hand lane and turn right at International camping sign. The site is straight ahead.
This site is a stone's throw from the A1M so there is always a hum of traffic although you do get used to it. Grange is open all year and accepts non-members and tent campers. There are 76 pitches, 59 of which are hardstandings including some serviced pitches for which there is a small extra charge. The site has one toilet block which is of a very good standard. Dotted around the site are service points. WiFi is available across the site at usual Caravan Club costs. Newspapers can be ordered from reception. For younger children there is a nice play area. Date of visit, late August 2011.
This site is ideally suited for an overnight stop off the A1M. It is also very convenient for visiting the city of Durham and the Beamish Open Air Museum which is about 12 miles away. For shopping there is a Tesco in the direction of Dragonsville about a mile and a half from the site. To visit Durham there is a Park and Ride just across the A1M from the site. You can walk but you do have to cross some very busy roads so it might be advisable to take the car. If you have an English Bus Pass this can be used on the buses from the P&R.