Heyford Leys Camping Park, Camp Road, Upper Heyford, Oxon, OX25 5LU, Tel 01869 232 048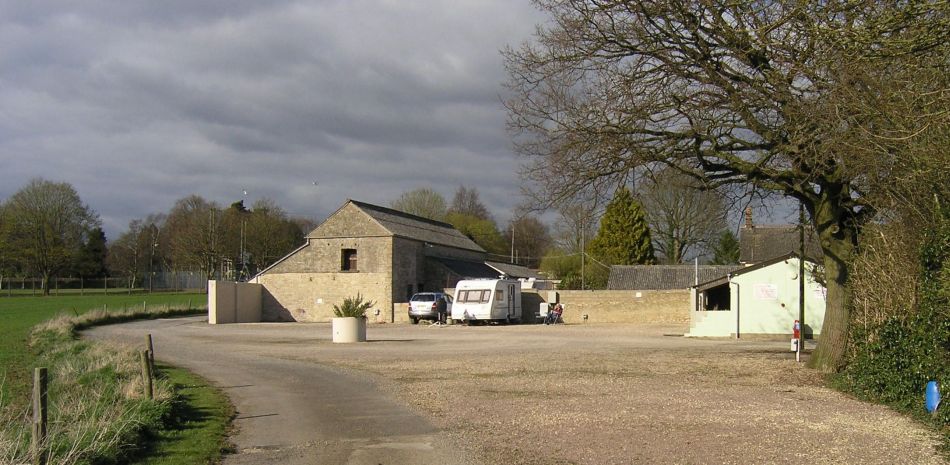 21st June 2017. Today I received an e-mail from the now owners of this campsite to inform me that it is no longer trading as a campsite and it is now permanently closed. I will leave this review here just in case you have accessed it via an external link so that you can see this announcement.
To Find Site:- From junction 10 of the M40 take B430 towards Middleton Stoney. After about a mile and a half turn right at campsite sign, also signed for The Heyfords. The campsite is immediately of the left, just past the traffic calming as you enter Upper Heyford.
Heyford Leys was originally a CL type site but has, over the years, developed into a small campsite. The owners give you a very warm welcome. It would be a handy overnight stop off the M40, however you are asked to phone ahead rather than just turn up, particularly at weekends. It is perhaps best suited for weekends rather than long stays. The site is sandwiched between a Park Home site on one side and, across a field, what used to be the US Air Force base on the other. It has around 25 pitches, 5 of which are on hardstanding. The grass pitches are open from Easter but the hardstanding pitches are open all year. They are all of a generous size with electric points nearby. The toilet block, whilst perfectly clean, is functional rather than luxurious but does have very large shower cubicles. There appears to be no low level waste disposal so it could be difficult to empty the Wastemaster type containers. There are no children's play facilities. The central area of the site seems to be taken up by some permanent caravans occupied by workman during the week. Full payment is required on booking. The site will accept Rallies. During our stay, beginning of April we were the only touring unit on site which was a bit surprising as other sites we have been to have been fairly full. This might be to do with the pricing structure of one price all year, £14 including electrics, which makes it reasonable value in the main season but a bit expensive in the off season.
The Oxford Canal is not far from the site and you can while away time watching the boats go through the lock at Upper Heyford, for the fit a reasonable walk from the site. Lower Heyford Wharf is also interesting and there is a handy cafe where you enjoy a coffee and watch the boats. There are pubs in both Upper and Lower Heyford. The City of Oxford is not so far away and the Park and Ride facilities are well signed from all directions. Closer is Bicester where there are supermarkets and of course the Bicester Village Outlet Shopping Centre.