Houghton Mill Camping Site, Mill Street, Houghton, Huntingdon, PE17 2AZ, Tel: 01480301494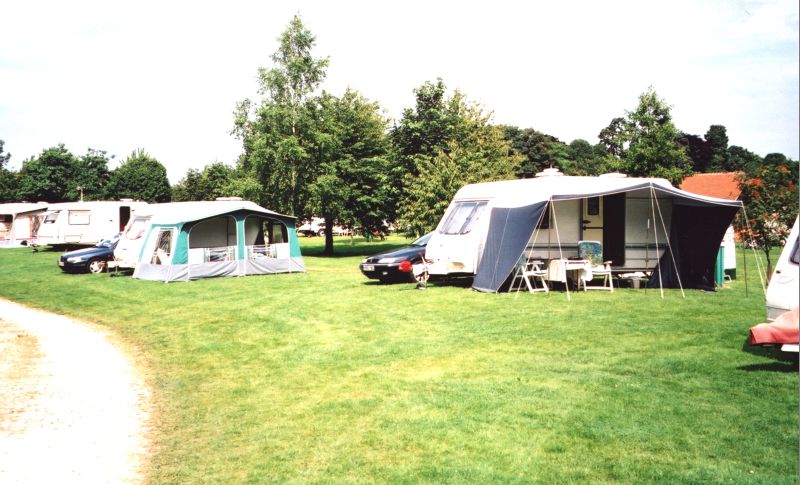 This site is owned by The National Trust and is in the grounds surrounding Houghton Mill. The site was previously run by the Caravan Club but from the 2015 season it will be run by the National Trust. As a result the site is fairly open to access by non-campers. There are about 65 pitches, including 15 for tents. The tent area and some of the caravan pitches are on level grass but the rest of the site is undulating. However despite the look of the pitches there is no problem finding a pitch which is reasonably level even if it does seem to be on a little hillock! The majority of pitches have access to electricity. The National Trust have recently completed a new toilet block which in very good. The only let down is that the showers, both men and women (I am told!) have heavy curtains rather than doors. This seems a stupid idea. Those that appreciate their privacy will no doubt use the facilities in their vans, no such choice of course for the tenters. The only water points are at the toilet block. There is only the Warden and his wife running the site so you may have to look for them. Advance booking is advised particularly at weekends and school holidays.
The site is in the village of Houghton which has at least 2 pubs, a newsagents and a Post Office. Houghton Mill is open to the public, free to NT members. It grinds it's own flour which can be purchased. A few yards on from the Mill is the river Great Ouse and Houghton Lock. There are plenty of opportunities for walks in this area. For those that like to combine camping with fishing it looked as though tickets where available. A nice little site where use of the car can be kept to a minimum.