Incleboro Fields CC Site
, Station Close, West Runton, Tel 01263837419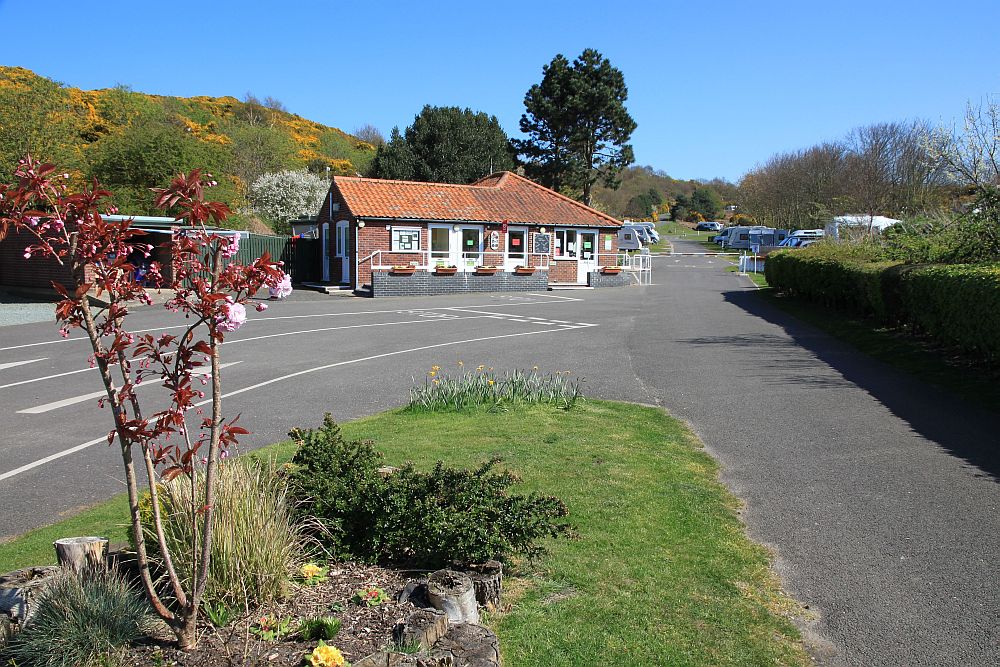 To find site:- Approach from either the Cromer or Sheringham direction on the A149. In West Runton turn into road signed for the station and Aylmerton. Once over the railway bridge turn first left, the site entrance is in about 600 yards along a narrow road so care is required. No arrivals before 1.00pm.
The topography of this campsite is very much up hill and down dale as the site goes up a hill and loops round the local golf course. This is a members only site. From some pitches you get a distant sea view. The majority of the 250 pitches are on grass with just six hardstanding serviced pitches near to Reception. The position of the pitches vary through the site. Some are more traditionally laid out where as other are on terraces of different sizes and there are even a few in select little areas if you would prefer more privacy. One thing common to most pitches is that they are rarely level and some will require both fore and aft as well as side to side levelling. Electrical points are well distributed around the campsite. Likewise so are service points but given the size of the site some will have a fair walk to these facilities. There are four toilet blocks positioned around the site. The one we used was of a very good standard. The site has two motorhome service points but neither has an open grid which means you have to remove a heavy drain cover before discharging waste water. There is a nice play area for younger children although it's not within easy distance from all pitches. There is site wide WiFi and time can be purchased on line, speed wise I found it a bit on the slow side but generally it worked OK. Mobile reception can be a bit hit and miss depending on network. Reception sells some essentials and Camping/Calor Gas.
There are many attractions within a relatively short distance of the campsite with Cromer and Sheringham being the nearest. At Sheringham there is the North Norfolk Steam Railway, it also has a popular Saturday Market. In West Runton there is a small parade of shops which include a small supermarket, a café and a useful caravan accessory shop. If you require a larger supermarket there is a Morrisons in Cromer and a new Tesco in Sheringham. For those wanting to use public transport West Runton is well served by buses along the main coast road and nearer to the campsite is the railway for Sheringham in one direction and Cromer, North Walsham, Wroxham and Norwich in the other, tickets can be purchased on the train.