Kessingland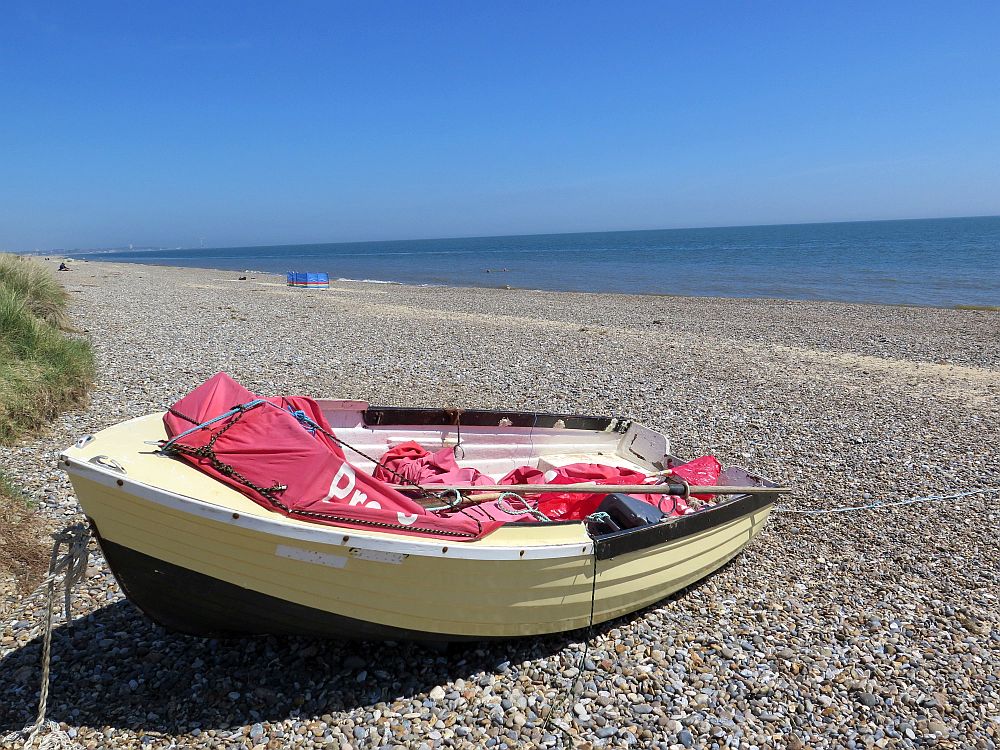 Tuesday 8th June. Our second trip of the year coming fairly close on the heels of our first one. We seemed to have hit a patch of good weather and as we were getting ready to leave it was sunny and hot. We are heading for the back of beyond, or Kessingland as some people call it which is just south of Lowestoft on the East Coast. We were away not long after 10.00am. The sat nav wanted to take us via Norwich which I felt was a bit out of the way but probably thinking about it I suspect there wasn't much in it. The route we took was via Bury St Edmunds with a fair slice of two-way road of differing quality. Perhaps we will try the Norwich route on the way back?
We arrived at the site just before 1.30pm and we were in a queue and as we waited more arrived behind us. The site is pretty full but we managed to find a hardstanding pitch near a service point so not far to go for water and waste. After the long journey we were both a bit tired. I don't think we would be able to do the long journeys we once did on our Continental trips. Last trip we had a menu malfunction, this time we discovered when we came to cook our pizza this time we appeared to have no gas! I checked both bottles which appeared to be full so my concern was that the regulator was causing a problem. I decided to take the hose off and wiggled it around and reattached it. Fortunately, this seemed to work so it looks as if I need to at least buy new hoses.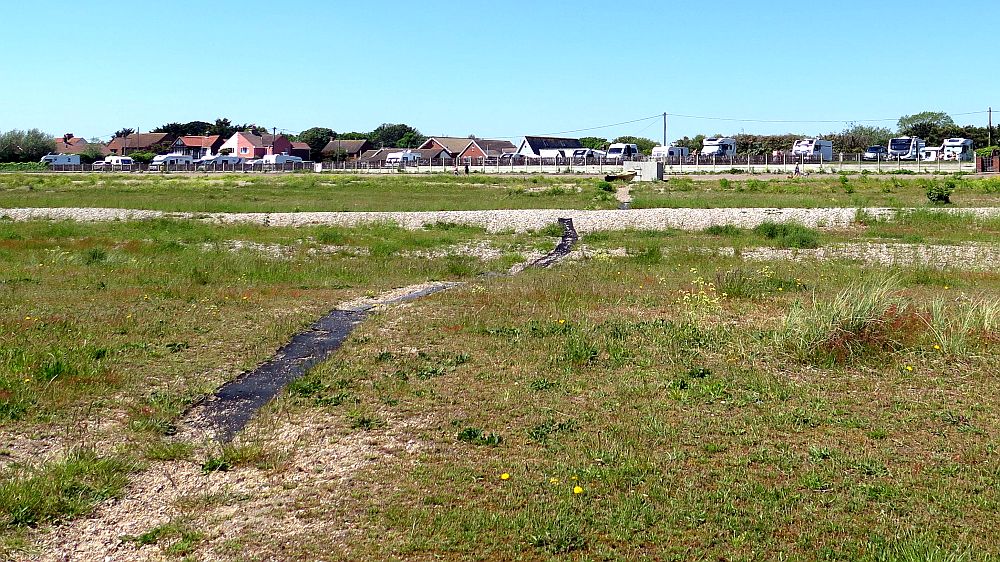 Wednesday 9th June. We had a walk just in the local area of back of beyond today. First out to the beach which consists of pebbles rather than sand. Strange that a mile or two north there are some superb sandy beaches. Someone had thoughtfully laid what looked like the belts from conveyors which made walking on the stones so much easier. Back to the land side of the beach. The café at the end of Beach Road seemed to be doing good business as did the pub next door. Obviously, things are not so straight forward with COVID as they have to have your details before finding a socially distance spot for you. We wandered up to Wash Lane where the buses depart from and a friendly local pointed out which bus went where .
Back along Beach Road towards the sea. It's difficult to quite establish why Kessingland is here, perhaps initially because of fishing although there is not much evidence to suggest this is anything other than a minor contribution to the local economy. The notice board opposite the pub does give a potted history of Kessingland. The houses along Beach Road are a hotch potch of styles and periods. It looks as if it was very much like Topsy and grew and grew. Seven years ago, when we last stayed here, I took a photo of a lovely Clapper Board styled fisherman's cottage. Sad to say the same cottage is today, in a very poor state of repair and looks as though the plot is soon to be redeveloped. We have been treated to another lovely sunny day today, although there was a stiff breeze which could be chilly out of the sun.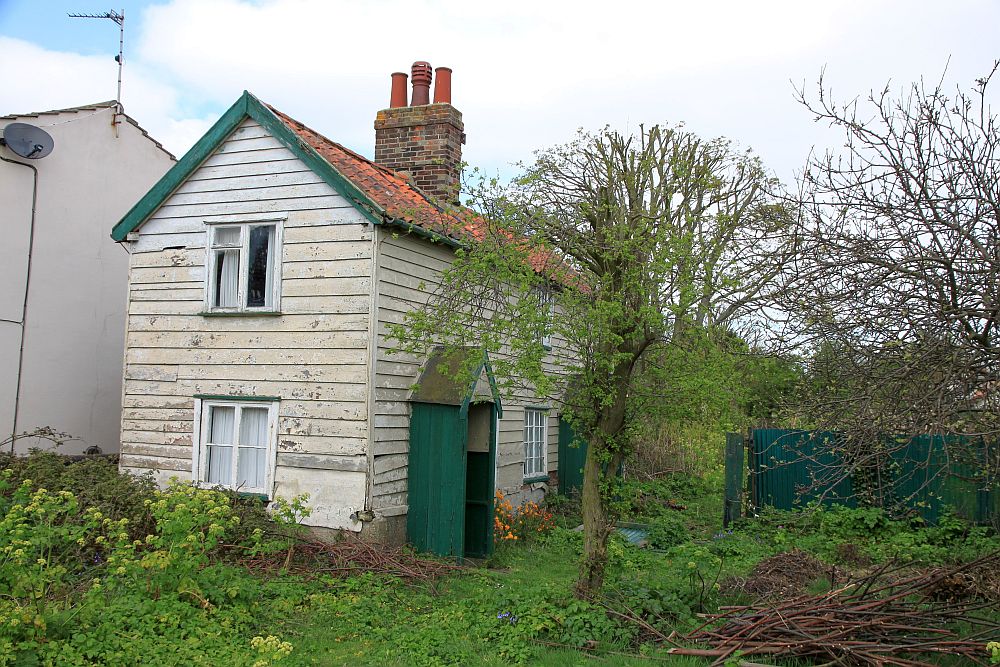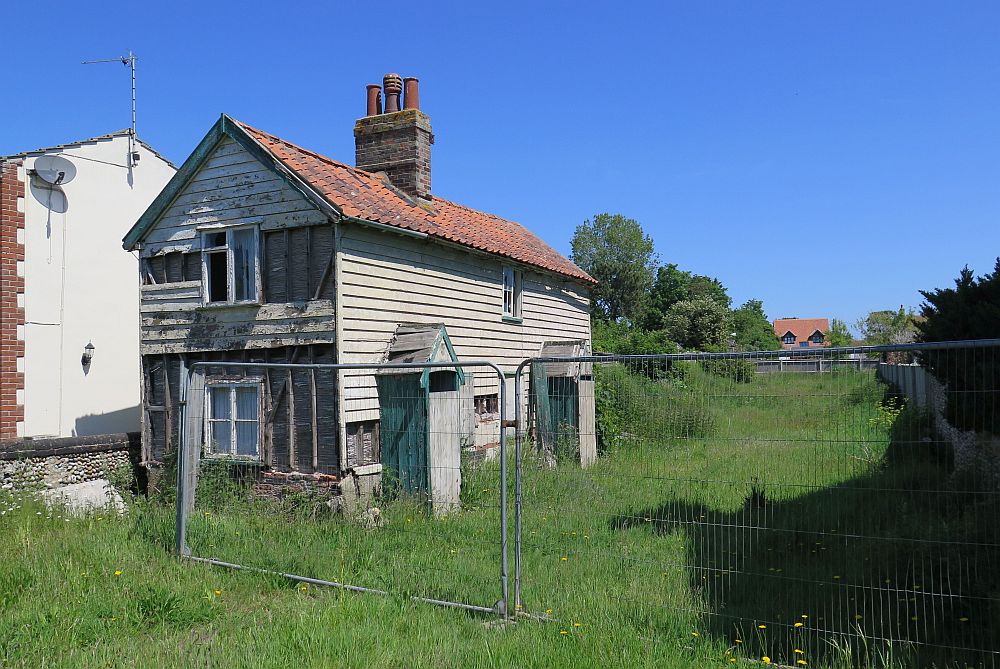 Thursday 10th June. We made the decision to try and get to Southwold today. This entailed returning to Wash Lane to get the bus. This is the first time we will have been on a bus for getting on for 18 months so the decision wasn't as easy as one would think. It turns out that Kessingland has quite a selection of bus services to Lowestoft, Norwich and Southwold. In the past one of the services used to come right down to the beach opposite the Sailors Home but this stop now refers you to the Wash Lane bus stop. It takes about 20 minutes to get to Southwold.
A slight disappointment with the day was it was not as sunny as the previous few days. One bonus was that it was more comfortable to wander around. Southwold was surprisingly busy. First stop was for a coffee. We found a café which we discovered was run by Tiptree, the jam people. Refreshed we went off in search of the famous Lighthouse only to discover we were going the wrong way!! What would we do without Google Maps? Unusually for a lighthouse it is inland, or a few hundred metres back from the sea shore. Adnams Brewery is in the centre of the town and they do tours of the brewery should that float your boat. There is a good range of shops in Southwold probably reflecting that some of the locals are probably well heeled? Having done a bit of shopping we made our way back to the bus. Slightly different route but I counted at least three motorhomes heading for the town, goodness knows where they were going to park?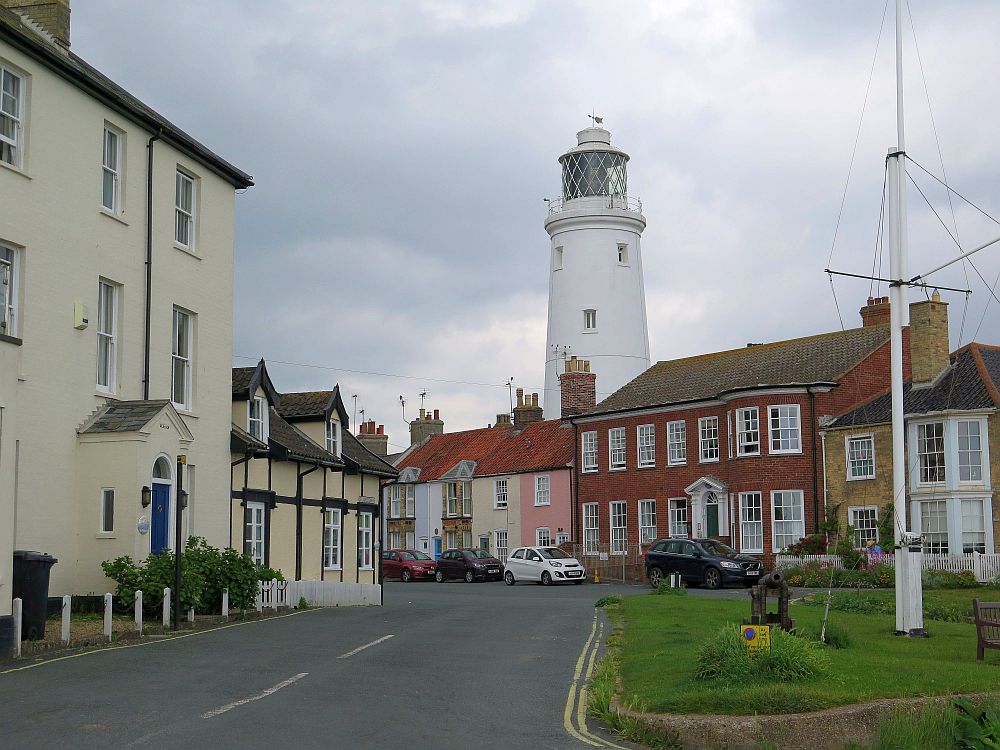 Friday 11th June. A lazy day today after our busy day yesterday. We have really not done much today beyond reading and sitting around. We did have a wander around the site which is pretty much full. We noticed that the smaller section of the site has a far better motorhome waste point although I doubt many drive over there to empty their waste!!! Whilst I appreciate that I could be biased it does seem that there are an increasing number of motorhomes on site. I suspect that it is not yet a 50/50 split but it is getting there. Also, interesting to see a lot more, small camper vans.
Saturday 12th June. Much sunnier today, although there was a brisk wind which made it chilly out of the sun. We had a walk along the promenade in the direction of Lowestoft, although to be fair we ran out of Promenade quite quickly. Shame they had not continued it further. I am sure the more robust walkers could make it along the shore all the way. We were wondering what you call the strip of land between the sea wall and the sea. It can hardly be called dunes as there is little, if any, sand! Perhaps we should call it no mans lands? What at first glance looks like waste land does have some interesting flora which adds to the interest. I was fascinated by the wild lupins which grow better in this inhospitable environment than my pampered garden!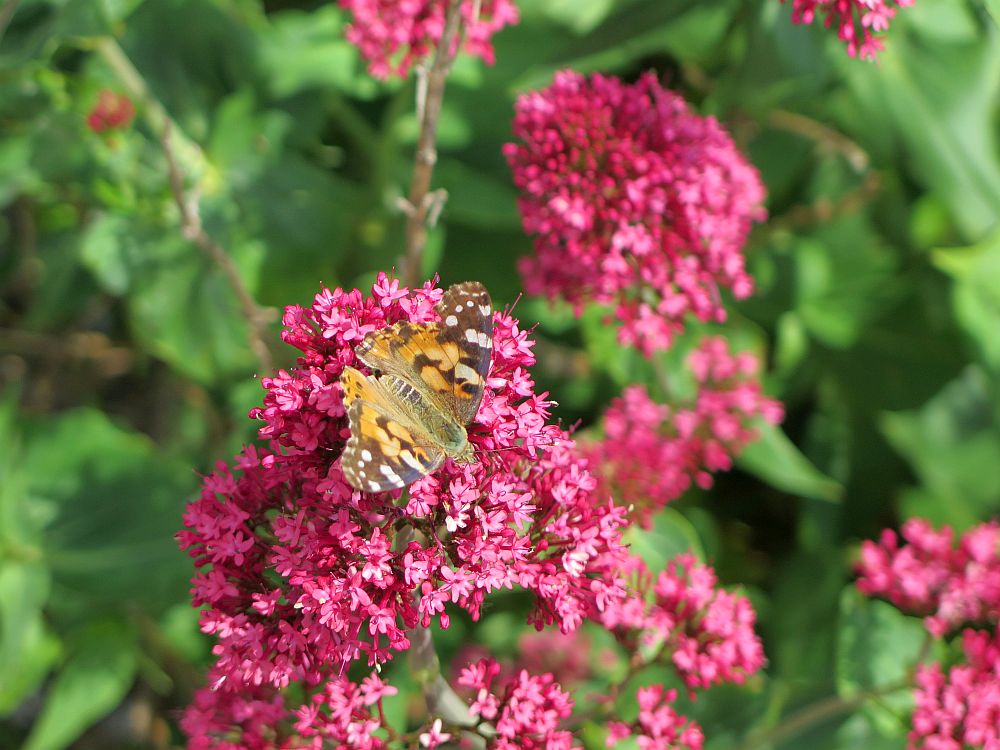 Having got to the end of the manmade promenade we decided to cut inland up one of the set of steps rising from the beach level. This was unknown territory with no obvious way of knowing where we were. This part of Kessingland certainly belongs to the higgledy-piggledy school of planning! There were Victorian Villas next to modern day bungalows. We extracted ourselves from this cornucopia of housing design and made our way down to Beach Road stopping en route for coffee and cake at the Waterfront Café. It has been quite peaceful here at White House Beach apart from the occasional double thud of a bird scarer, oh and perhaps I should mention the Saturday night live music event at the pub!
Sunday 13th June. Our five-night stay has soon passed and its time to go home. It is predicted to be very hot today although strangely last night in the van was quite chilly. We left the site just before 10.00 am. We left the sat nav off and just followed the signs to Norwich. When we got to the Norwich bypass there was a contraflow in place which slowed things down a bit but it wasn't long before we exited onto the A11 that would take us all the way down to Cambridge. As we have used this road quite a bit over the years, we have discovered a small service station near Thetford which makes a useful homeward stop. It has a Greggs and a Costa Coffee so the sausage roll and Americano went down well. This route was ten miles longer than the outward journey but being on better roads probably was a bit quicker but not by much!