Minehead Caravan Club Site, Hopcott Road, Minehead, TA24 6DJ, Tel 01643704245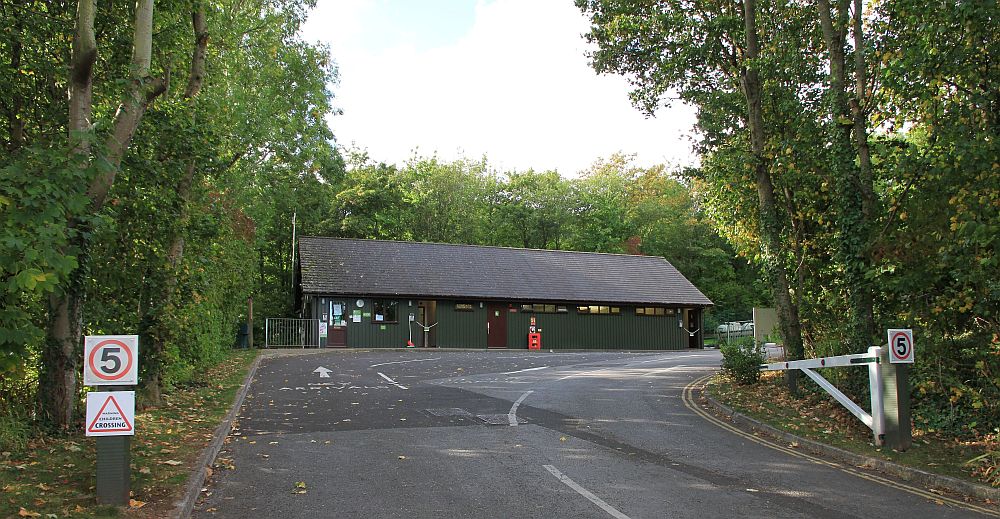 To Find Site:- We approached the site using the A39 from Bridgewater as signs on the M5 instruct you to use junction 23 for Minehead. In future I would stay on the M5 and leave at junction 26 heading back towards Taunton and out to Minehead on the A358.
The location of the Minehead Caravan Club members only site was originally a quarry. This obviously impacts on the layout and feel of the site. The 50 pitches all of which are on hardstandings are set out in terraces some levelling might be required. Even when the sun is out some of the pitches will be in shade, particularly going into autumn, due to a high bank topped with trees on the southern edge of the site. This also makes getting satellite reception difficult from some pitches. Electric points are convenient to pitches and are rated at 16 amps and use CEE17 blue connectors. There are a couple of service points for water and waste amongst the pitches but for some it will be quite a walk to fill up and empty waste. Likewise the chemical emptying point which is at the lower part of the site behind reception and depending on how you approach will involve a steep access if the shortest route is taken. The motorhome service point is next to reception and has an open grill for the disposal of grey water. The toilet block is of a good standard and has a covered washing up area but only two sinks. At the back of reception is an information room. There is site wide WiFi and time can be purchased online. It would hardly be described as fast but it was generally reliable.
The main attraction to this site will be the closeness to Minehead which is about a twenty minute walk away and reception will provide instructions. The 28 bus, a short walk from the site, runs from Minehead to Taunton with a half hour frequency Monday to Saturday. It is an alternative for getting into town from near the campsite. For those without their own off site transport the bus will also take you to Dunster which makes an interesting excursion from the site. For steam enthusiasts the West Somerset Railway runs regular steam trains from the station down on the seafront in the town. For shopping there is a parade of shops about a five minute walk from the site entrance with a fish and chip shop, Chinese takeaway and a Co-Op convenience store. If you want a more substantial shop there is a Morrisons and a Tesco in the town.