Moreton-In-Marsh Caravan Club Site, Bourton Road, Moreton-In-Marsh, Gloucestershire, GL56 0BT, Tel. 01608 650519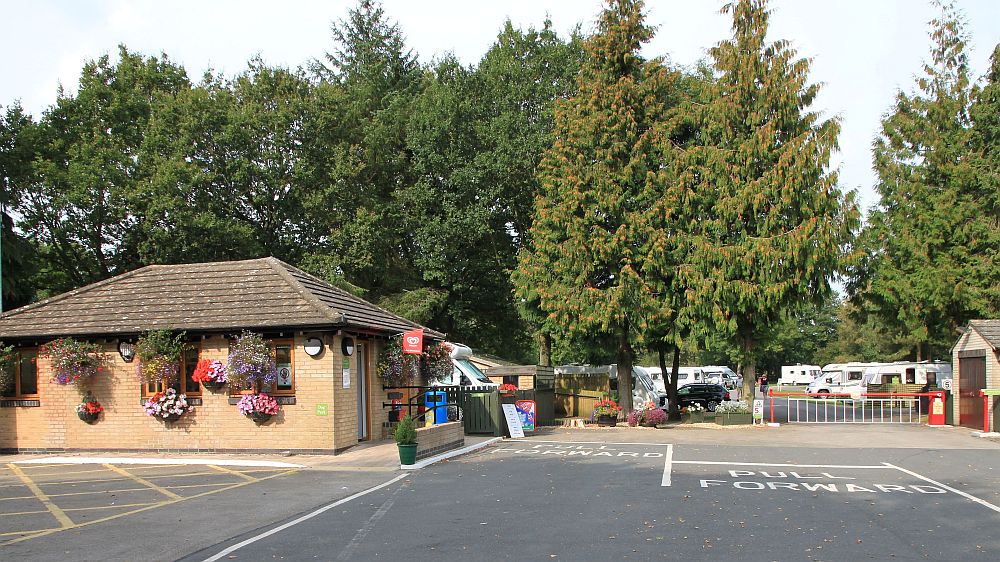 If you have arrived at this page from an old link please follow this link to new page
http://www.davidklyne.co.uk/moreton_in_marsh_caravan_and_mot.html
To find site:- North or South on A429 in Moreton turn onto A44, signed to Evesham. Site on right in about half a mile.
There are 183 pitches, 171 of which are on hard standing. The site is laid out in two sections to the left and right of the reception block. The few grass pitches tend only to be used in dryer conditions. The gravel area on most pitches is quite narrow and can accommodate the caravan and awning. Where the pitch is long enough cars park across the front of the pitch. Without an awning it is quite tight to fit a car on the hardstanding alongside the caravan. If you have a longer van its not always possible to park across the front of the pitch and parking on the grass is frowned upon in the winter months. A few of the pitches are larger, mainly in the area to the left of reception. It pays to look around both sections of the site to make sure you have a pitch of a suitable size for your outfit. The site is open all year and non members are accepted. Each section has its own toilet block, Both have been upgraded and are of a very good standard that we have come to expect from the Caravan Club. TV hook-up is available but you must provide your own co-ax cable, although they can be purchased from Reception. Because of the changeover to digital we found a few problems with reception, particularly BBC channels using the site connection. This may be a temporary problem as more areas switch over to digital. The site has very good facilities for children situated In a large field, away from the site road network, containing a playground, boules pitch, crazy golf and volley ball, behind this is a football area. Adjacent, but separated, is a large dog walk area. Reception sells a few essentials. Moreton in Marsh has the second generation WiFi which is site wide and access can be purchased online. This site is situated alongside the A44 so there will be some road noise on the pitches nearest the road. This site is very popular so its best to get booked up in advance if you want to visit. Date of last visit March 2011.
The site is in easy walking distance of the town of Moreton in Marsh with its many restaurants and pubs. We had a meal in the ASK Italian Restaurant which was very nice with pleasant service. On Tuesdays there is a street market. There is a Budgens supermarket at the north end of the town and a Tesco extra and Co-Op in the main street. There is also a railway station with access to Oxford and Worcester and buses run from the town to various destinations in the Cotswolds. Being on the edge of the Cotswolds there is plenty to do in the area.
Click on thumbnails below for larger pictures.