Moreton in Marsh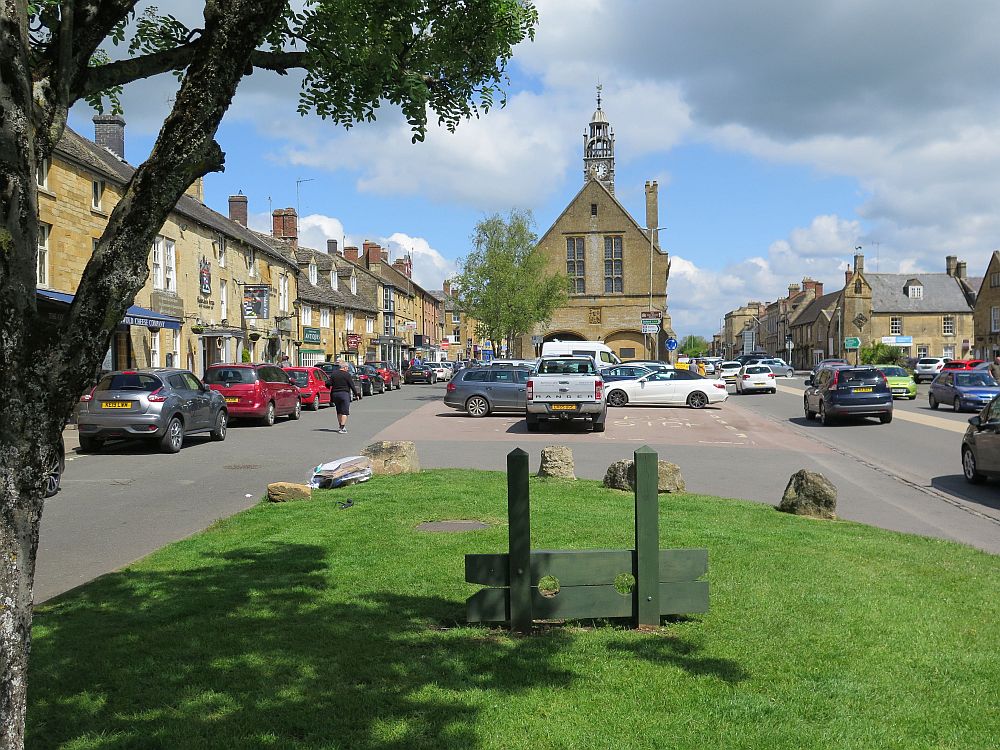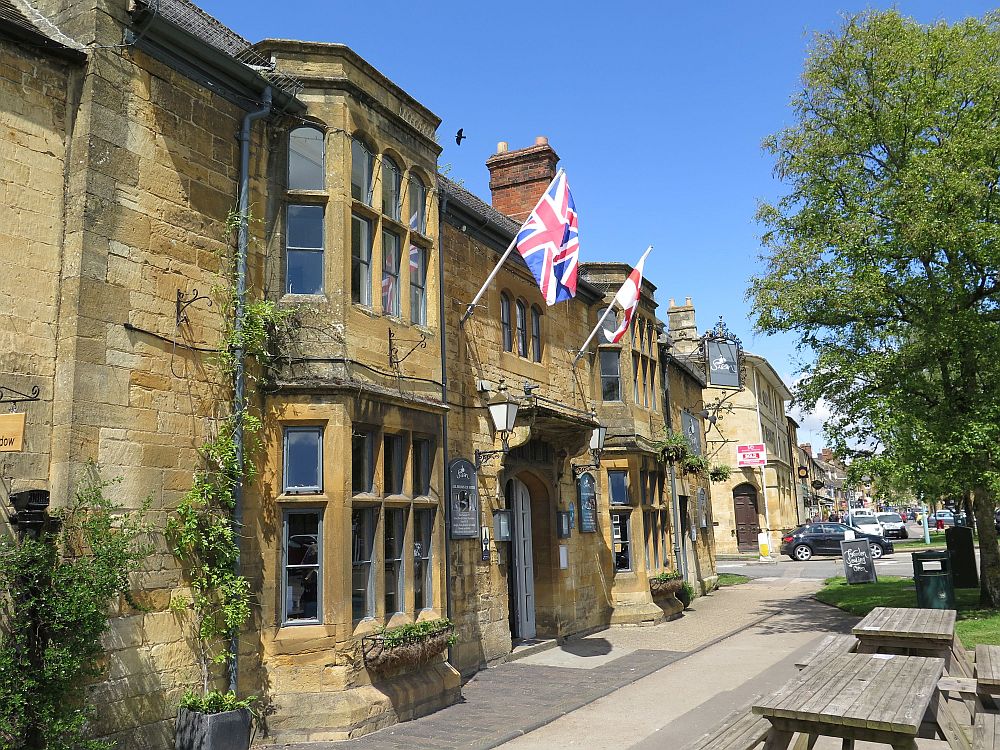 Tuesday 25th May and time to set off. May has been an exceptionally wet month and no doubt will prove to be one of the wettest on record so we had both fingers crossed that the last days of May might be better. As we were ready to leave it still seemed pretty damp but once on the road out towards Buckingham there were encouraging signs of it brightening up. En route we made, what is becoming, a regular coffee stop at Buzzy Beans mobile coffee shop between Adderbury and Deddington. We arrived at the site about quarter past midday. Due to COVID precautions check in was a bit more complicated than usual but well organised. Margaret didn't like the first pitch so she set off to find another! We are in a little cul de sac of eight or nine units. There have been many complaints about the size of the pitches on this site but it seems this little section, at least, has been refurbished. They have also added some service pitches as well. One thing that was bothering me was that we I went to restart the engine at reception the engine management light remained on. The handbook just says to contact an agent when you can so we will see what it's like on the way home!
It seemed strange setting the van up as it's so long since we have done so. Had a bit of trouble with the TV connection as the F socket to Co-Ax was missing. Obviously, a regular thing as the lady in reception produced a bag full of the connectors and gave me one to repair the bollard. Thinking we had everything sorted thoughts turned to dinner but we have a menu malfunction. The food we had planned, despite having been in the fridge and so should have defrosted hadn't. We did have a tin of baked beans but that hardly seemed enough for a growing lad! As luck would have it there is an onsite Pizza seller on a Tuesday so Margaret trotted along to the site entrance armed with a £10 note to buy an Italiano Pizza. This turned out to be very nice and I think the red wine went with it more so than the baked beans!!!
Wednesday 26th May. The improvement in the weather has continued although far from hot it was a nice temperature for wandering around Moreton in Marsh which we did today. For those that worry about how far they have to walk it is half a mile from the site to the High Street and circuit of the town to the railway station and back to the site is two miles. Plenty of options to take a rest en route. There seemed to be a few empty premises although some where having work done on them. Another change we noticed was that the Co-Op have moved from the High Street to what used the be the Budgens at the north end of the town. Fortunately, they have retained the coffee shop so we enjoyed a coffee although I got the wrong one but it was so noisy that it was hard to hear yourself speak! I am not a lover of milky coffee but it was OK. After gathering a bit of shopping, including some Elastoplast as we discovered we had none in the van. We made our way down the other side of the High Street. We looked at the bus times for Stow on the Wold which appear to be every hour and a half. A possibility for tomorrow? Mind you we have not been on a bus for well over a year! On the way back to the campsite we stopped to look at the lambs in a field. One must have been very newly born as there were signs which I won't go into but I have obviously spent far too much time watching Call the Midwife!!!
Thursday 27th May. Dawned another nice day and if anything, a bit warmer. Decided against a bus trip as Margaret was a bit concerned about frequency of service for getting back and probably also concerned that we have not been on a bus for so long! So decided on a lazy day although we did have a wander around the site to observe the changes since our last visit two years ago. There has been quite a lot of change. Both motorhome service points now have open grill disposal points. They have introduced some serviced pitches and some of the other pitches have been reconfigured to upgrade them. There are still some of the older smaller pitches around the site but I imagine the upgrading is a rolling programme. The Club had previously added some static accommodation and this is being augmented by the addition of what looks like four Safari Tents.
We also discovered a new footpath from the site which offers a non roadside walk into town and also to Batsford Arboretum. Whilst wandering around the site we came across a lovely old Fiat Camper which looked in excellent condition
I am sure I am not alone when checking into a CMC site that the wardens seem to go into more detail about parking to the peg than discussing COVID precautions! Whilst I am happy to oblige and always park to the peg, after all I have been doing it for 40 years, many of my fellow travellers seem to totally ignore the instruction. Given the time and effort to explain any sort of enforcement seems totally missing! I suppose what I don't understand is why some seem to totally disregard what they have been told, usually at length!!!!
Friday 28th May. When I started up the engine warning light was still on. After only a couple of miles we pulled into a lay-by because something was rattling in the bathroom area. Once sorted we set off and I noticed the engine light had gone out so hopefully it had reset itself as the handbook suggested. Otherwise the journey home was uneventful, we just made fuel stop before we arrived home. The first time we had filled up in seven and a half months! It did just cross my mind that having such old fuel in the tank might have contributed to the engine warning light coming on. When we got home there was a delivery lorry parked across our drive and access to the garden so I parked up whilst they sorted themselves out. I might not have been as relaxed about it had we still had a caravan!!!