Moreton-in-Marsh CMC Site,
Moreton-In-Marsh, GL56 0BT, Tel. 01608 650519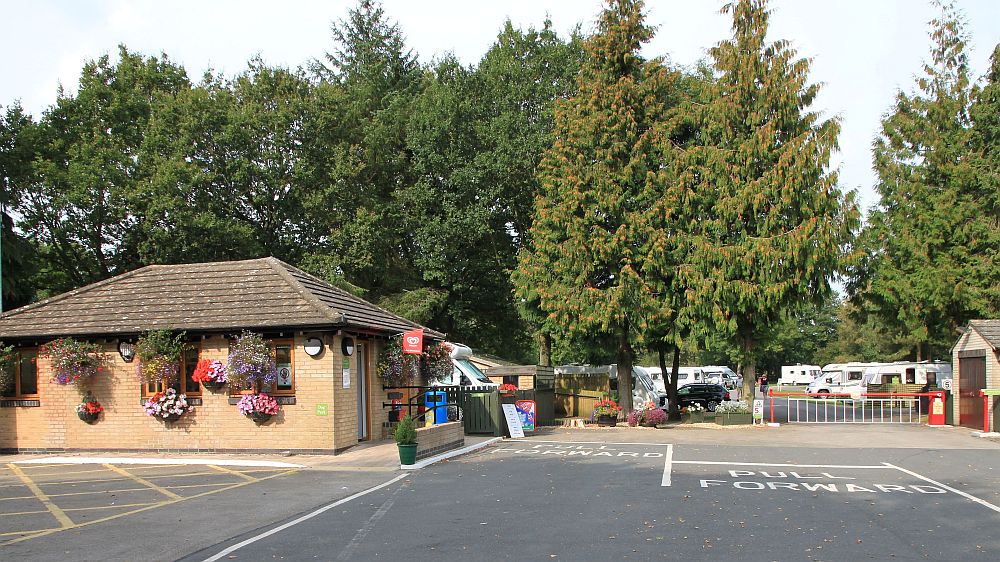 To find site:- North or South on A429 in Moreton turn onto A44, signed to Evesham. Site on right in about half a mile.
There are 184 pitches, mainly hard standing but there are 11 grass pitches. The site is laid out in two sections to the left and right of the reception block. The few grass pitches tend only to be used in dryer conditions. In a recent refurbishment of the site 12 of the standard hardstandings have been converted to serviced pitches. In addition some of the smaller hardstandings have been made larger with an improved surface. I imagine this is an ongoing process as there are still some hardstanding pitches which are on the small side and the surfaces in need of improvement. The site is open all year and non-members are accepted. Each section has its own toilet block, Both have been upgraded and are of a very good standard that we have come to expect from the Caravan Club. Service points are dotted around the site. There are two motorhome service points, both have been upgraded to an open grill type. At one Service Point they have built a Dog/Bike wash. Electric points are rated at 16 amps and use CEE17 blue connectors. TV hook-up is available but you must provide your own co-ax cable, although they can be purchased from Reception. Over the years the once generous amount of open space and facilities for children has been reduce to allow other facilities to be built. However they do still have a rather nice adventure style playground. Adjacent, but separated, is a large dog walk area. Reception sells a few essentials and newspapers can be ordered. Moreton in Marsh has WiFi which is site wide and access can be purchased online. I tend to use the 4G data on my phone which is a good alternative. This site is situated alongside the A44 so there will be some road noise on the pitches nearest the road. This site is very popular so it's best to get booked up in advance if you want to visit. There are food vendors on site most days. A new addition to the site that arrived during our latest stay was the facility to hire bikes both peddle and electric. You need to be able to download an app to your phone in order to operate the system. The Club have added ten Glamping Pods to this site, these are situated near to the dog exercise area and away from the regular pitching areas. Currently under construction are four Safari Tents in addition to the existing Pods. There is a new footpath that has been opened up from near the Camping Pods which allows traffic free access to the town and to Batsford Arboretum.
The site is in easy walking distance, half a mile, to the High Street. Moreton in Marsh with its many restaurants, pubs and coffee shops. We have used the ASK Italian Restaurant in the past which was very nice with pleasant service. On Tuesdays there is a street market. For food shopping there is a Tesco Express on the High Street and at the north end of the town the Co-Op have taken over the former Budgens supermarket. For those that prefer the German discounters there is an Aldi south of the town. There is also a railway station with access to Oxford and Worcester and buses run from the town to various destinations in the Cotswolds including Stow on the Wold. Being on the edge of the Cotswolds there is plenty to do in the area.
Within a short walk of the site on the way into town is the small Wellington Aviation Museum which is now only open on Sundays.