Northbrook Farm CMC Site, Titnore Way, Worthing, BN13 3RT, Tel 01903 502962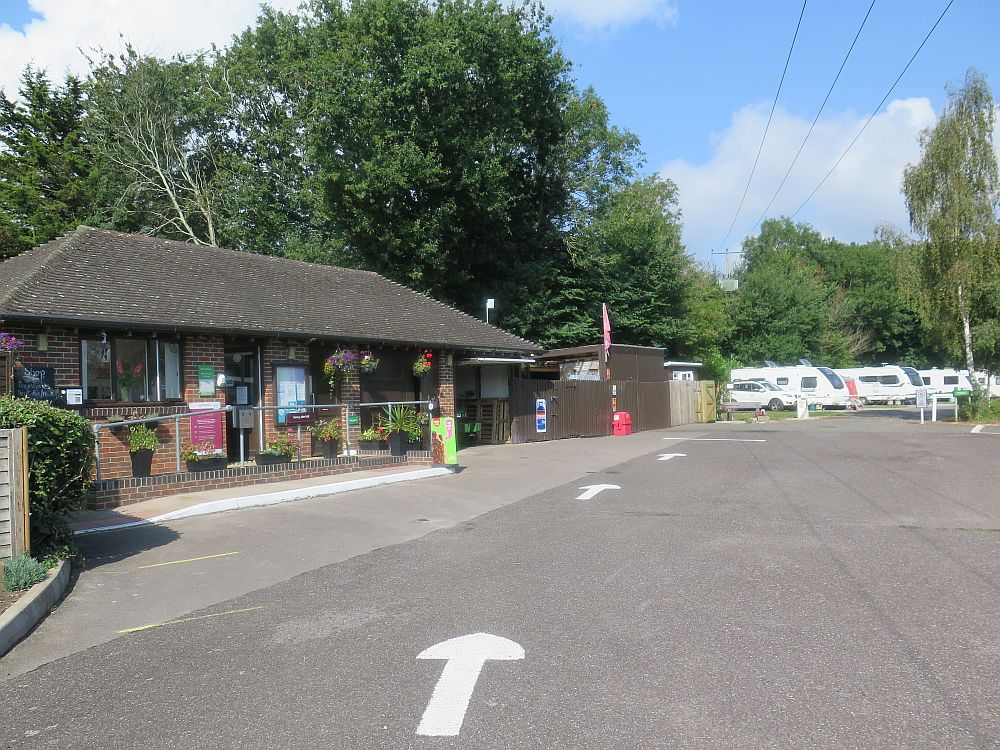 To Find Site:- From A27/A280 junction exit onto Titnore Lane, signed for Worthing. In about a mile turn left into Titnore Way and site is on the left in just over 100 metres.
Northbrook Farm is set in a semi urban environment to the north of Worthing at West Durrington. Despite its closeness to the outskirts of Worthing we found it quite a peaceful. The site is open from March until late October and non-members are welcome, although extra fees apply. The site is what the Club refer to as a non-facility site which means it has no toilet block and guests need to use their onboard facilities. The site is quite large, covering just over twelve acres which gives it a spacious feel with lots of mature trees. In total there are 85 pitches, although only 65 of these are touring pitches the rest being grass seasonal. 43 pitches are on hardstandings, some with awning and some without. The remaining pitches are on grass. Electric bollards are convenient to all pitches and are rated at 16 amps and use CEE 17 blue connectors. The bollards also have a co-ax connection for the TV booster system as otherwise TV reception is poor on site. There are five service points dotted around the site. There is a rudimentary motorhome waste point which does require the lifting of a metal drain cover to have access the waste drain. WiFi is available but only as a Hotspot near the information point. There seemed a reasonable 4G signal on both EE and 02 for those wanting to use their own data. There is no children's playground although they do have a good kick about area to one side of the site. The site has a small storage compound. Reception sells a few essentials.
The nearest seafront is at Goring on Sea which is about a two mile walk from the site. There is a regular bus service to Worthing about a five-minute walk from the site. For shopping there is a large Tesco Extra about a three-quarter mile walk from the site, details of the walking route at reception. A nice walk is to Highdown Gardens, it is just under a mile from the site, the final half of the walk is uphill. There is no entry charge. Next door is a Restaurant and Tea Shop. Worthing has quite a vibrant shopping centre right by the sea. The "Pulse" bus drops you right in the centre near the Pier.