Poolsbrook Country Park CMC Site, Staveley, S43 3LS, Tel 01246470659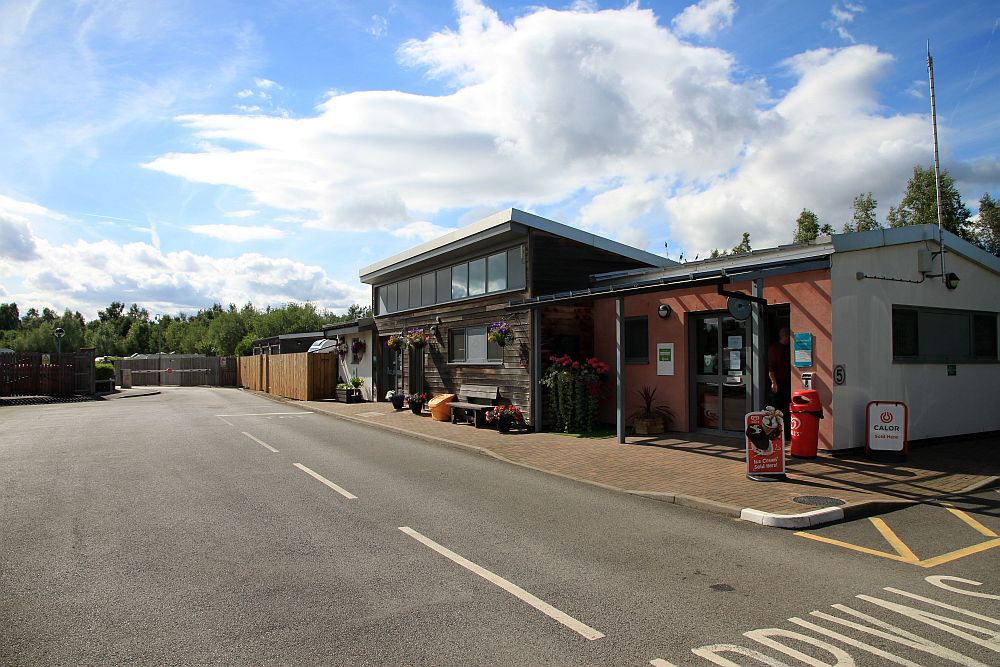 To Find Site:- Leave M1 at junction 29A and follow road towards Staveley. On the approach to Poolsbrook Park keep an eye out for half wheel Country Park markers and at the second one turn left into Pavilion Drive and then immediately left again for the site. Continue all the way up the hill until you get the site.
Poolsbrook Country Park CMC site is built on reclaimed land that was formally part of a colliery and is part of the Country Park of the same name. The site is open all year and accepts non-members but not tents. For anyone heading north/south on the M1 it makes a useful stop point en route as it's only a few miles from the motorway. In total there are 86 pitches the majority are hardstanding including some serviced and the remainder are on grass. There are fenced walkways throughout the site which I assume are to stop visitors taking short cuts? Electric points are convenient to all pitches and are rated at 16 amps and use CEE17 blue connectors and are required to be twist locked into the socket. The electric bollards also have a co-ax TV cable connection which are free to use but you have to provide your own cable. There is one central toilet block which is of a high standard and includes a covered washing up area and laundry. Unusually it does not have a chemical toilet emptying point however there are other service points dotted around the site. The motorhome service point is outside the toilet block and has now been converted to an open grid design. There is no play area for children although these can be found in the Country Park. The site has site wide WiFi although I needed a booster to get a consistent signal. Mobile signal on site seemed satisfactory. The reception sells a few essentials and newspapers can be ordered. Next door is an information room with details of local attractions.
The town of Staveley is a couple of miles from the site. There is a half hourly bus service from near the Park entrance. In the town there are good transport connections to Chesterfield and Worksop and beyond. For shopping there is a large Morrisons in Staveley. There are opportunities for cycling from the site.