Riverside Holidays, Satchell Lane, Hamble, Tel 0238045220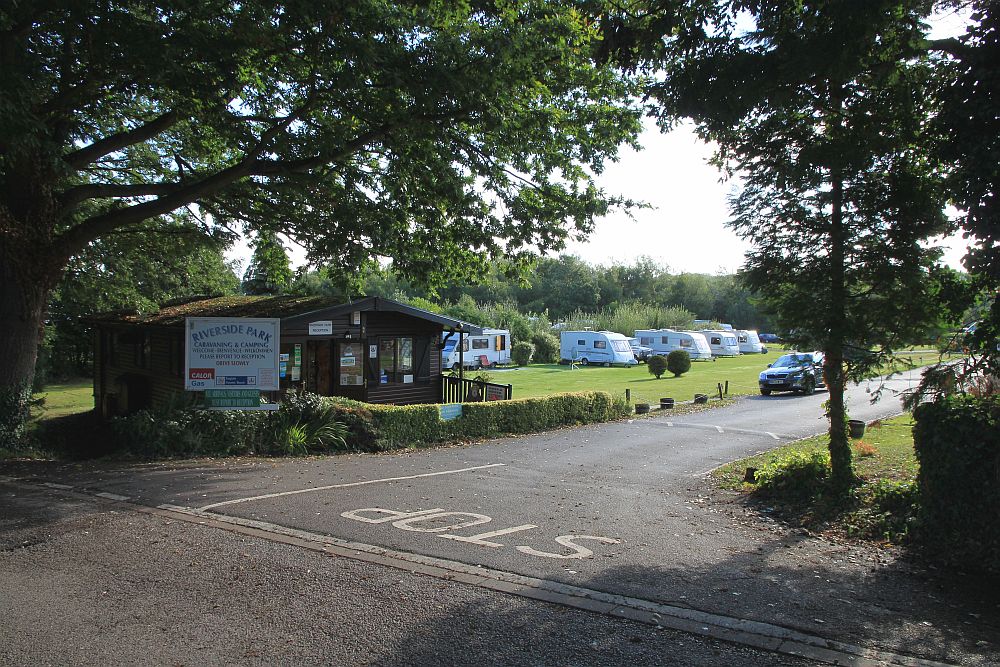 To Find Site:- Leave M27 at junction 8 and head towards Hamble. Just after second roundabout past Tescoís turn left into Satchell Lane (signed) Continue down this road for about a mile and turn left at Mercury Yacht Harbour sign and campsite on right in about 100 yards.
This campsite is situated next to the Mercury Yacht Harbour on the River Hamble. Riverside Holidays is half permanent holiday accommodation and half touring site with about 70 touring pitches on grass. There is also some caravan storage on site. Pitches are marked with numbers but how much space you get seems to be determined by where your neighbours park in relation to the pitch number although usually there is a reasonable amount of space. There are two tent areas without electric points. Electric points are convenient to the pitches and are rated at 16amp using standard CEE17 blue connectors. It would seem in colder weather and when the site is fuller that the site electrics canít really cope with the demand placed on them and we experienced several power downs during our stay (mid September) which was inconvenient as we had to call upon our gas supplies quite frequently. There are two toilet blocks, the one nearest the camping pitches is of prefabricated style which is functional rather than being luxurious and the showers donít offer a lot of privacy as they are only enclosed by curtains. The only water point appears to be at this toilet block and the chemical and grey water disposal at the rear of this building. The second block is in a log cabin type building with much nicer facilities and has access to toilets/showers via individual doors on the outside of the building, the shower rooms are massive. The dishwash and laundry is also in this building. There is a motorhome service point of sorts but grey water waste is via a slightly raised pipe which wonít suit motorhomes with a low drain point and it does not have fresh water replenishment. There are no play facilities for children. Dogs are charged for. There is site wide WiFi at reasonable cost which can be purchased online. Reception has some tourist information. The site does accept the ACSI Discount Card at certain times of the year and also accepts Camping Cheques but over a more limited period.
Credit Cards are accepted for payment
Notwithstanding the problems with the site electrics this is a pleasant enough, if basic, campsite with friendly staff. However itís the sort of place you come to with a purpose in mind, be that to sail or visit places or relatives, it would not be on my list as a holiday destination. It is very convenient for Hamble which is about a fifteen minute walk away where you will find several restaurants and a small Co-Operative store. Just on the edge of the village is Banana Wharf where you will find a nice restaurant. There is another restaurant next door to the site called the Waters Edge. For more serious shopping there is a large Tesco near to Junction 8 on the M27. Portsmouth and Southampton are about equal distance from the site.
The site is popular during the Southampton Boat Show.