Southport Caravan Club Site
, The Esplanade, Southport, PR8 1RX
To Find Site:- Leave M6 motorway at junction 26 and take M58 and leave at junction 3 on A570 signed for Ormskirk and Southport.(this is not a fast road so be prepared) On the outskirts of Southport follow A570 right into the centre of the town. You will eventually come to a T junction where you turn left and at the next roundabout turn right and follow signs to Esplanade Park and Ride and turn left at roundabout with brown sign to Caravan Club Site. The site is a few hundred metres along this road on left.
Site plan here.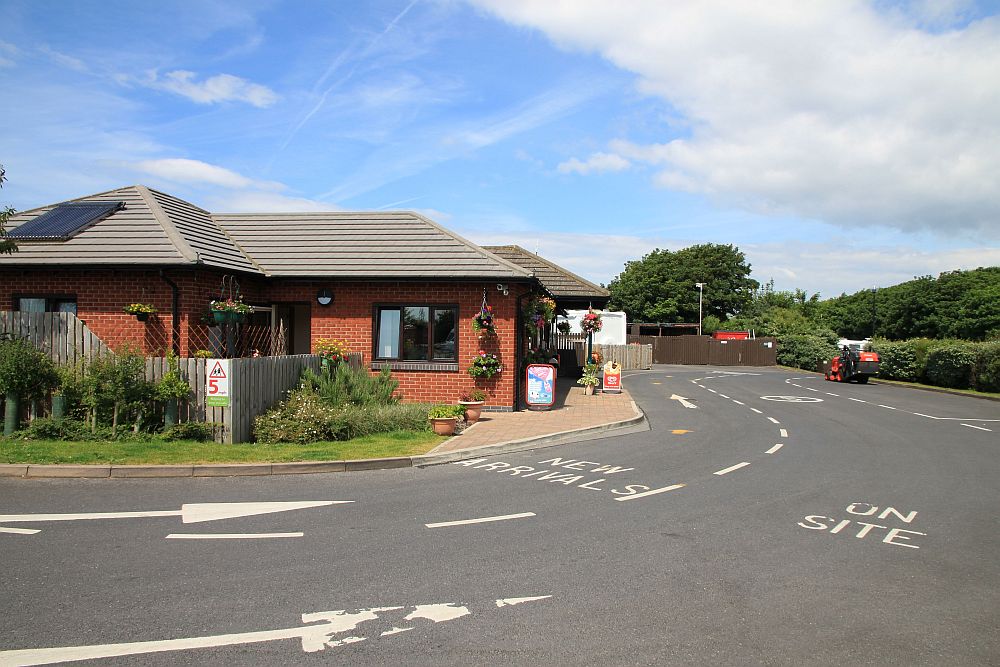 Southport Caravan Club, members only, site is a long established and popular campsite and it has recently been extended to almost double its original size. There are now around 180 pitches most of which are on hardstanding with only a handful on grass and even these have paving for wheels to sit on. Southport is a very long site divided by a public footpath between the Esplanade and Victoria Park. The original part of the site is situated around the reception and then forms a long single road to the end with pitches mainly along one side of the road. A fair proportion of the pitches in this section are non-awning pitches. This section has its own toilet block which is of older vintage but is due to be refurbished over the winter of 2014/15. The motorhome service point is situated near to reception and is quite spacious. The newly opened section is more open and exposed as there is no planting to speak of. The pitches are larger and the bases have large granite stones which can made securing pegs quite difficult as the solid base seems a long way down. In this area are some fully serviced pitches which are available at extra cost. There is a newly built modern toilet block with a service point just outside. The only other service point is at the far end of the site which means some pitches are some way away. I would have thought an area of the size would have justified an additional service point as it is a long walk between the two points. Wire fences have been erected between rows of pitches. Whilst giving extra privacy it does mean there are no short cuts to water points or toilets. Apparently they are there to protect an area of grass which is used as a soak away in wet weather. On all parts of the site electric points are the standard CEE17 using blue connectors and are rated at 16amps. There are no TV hook-ups. Reception sells a few essentials. There is a small information room next to reception. Site wide WiFi is available at extra cost although despite being in the new part of the site I found it could be a bit temperamental at times. There is no children's play area but just in Victoria Park there is a nice adventure style playground.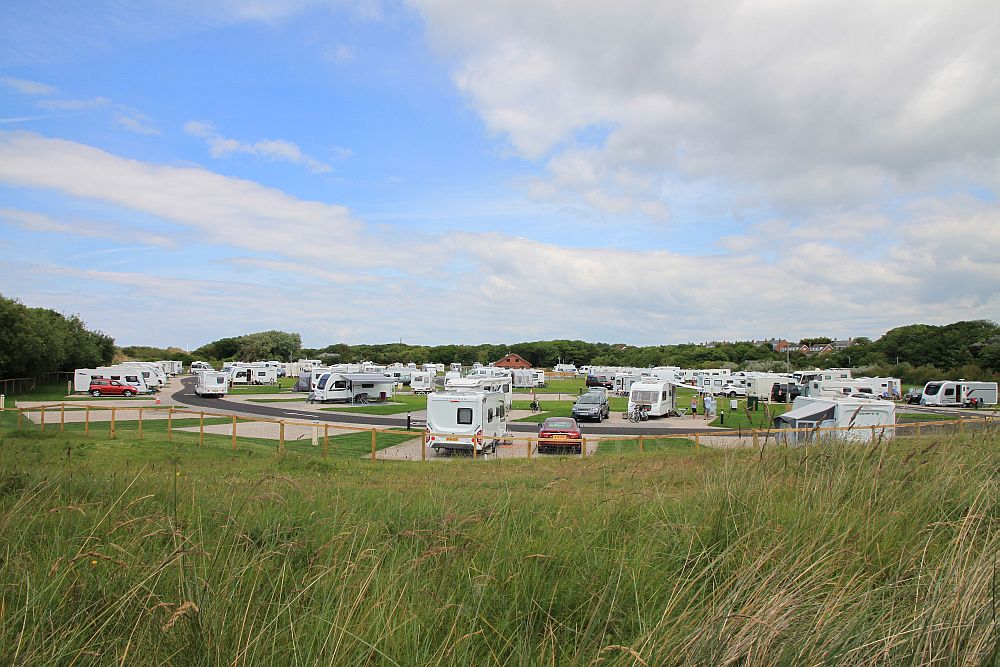 The advantage of this site is its excellent location close to the centre of Southport which is a 20/30 minute walk away through the adjacent Victoria Park. There are a good variety of shops in the town. Unfortunately foot passengers are no longer accepted at the Park and Ride, which is a short walk from the site entance, so members have little option but to walk into town as there appears to be no other convenient public transport option nearby which is disappointing. ( I understand this decision may be reviewed later in the year) For food shopping there is a Morrisons supermarket within a 15/20 minute walk of the site but there are also Sainsburys and ASDA a little further away. Southport has good transport connections by bus and train and is a good point from which to visit Liverpool. If you buy a day ticket it will also entitle you to use the Mersey Ferries. The town of Southport hosts many events over the course of a year including the famous Southport Flower Show which is held in Victoria Park right next to the site. Southport is quite cycle friendly with cyclists being able to share pavements in many places and this includes the Promenade.
There are many restaurants and pubs in the town and also in the new development near the Pier.