Sunday 28th January. Our first trip of 2018. We are heading over to Peterborough for a few days at the CMC Ferry Meadows site. We have stayed there many times over the years and I seem to recall it was the first site we ever stayed at, about 37 years ago!
The day dawned pretty dull and damp. I decided that we would try the old route we used to take to Peterborough via Olney and Wellingborough on the A509, A45 and A605 rather than across to Bedford and north on the A1. For most of the way it was pretty quiet so that was another plus. The sun decided to make an appearance and it developed into a lovely sunny day and unseasonably warm with temperatures up to 14 degrees.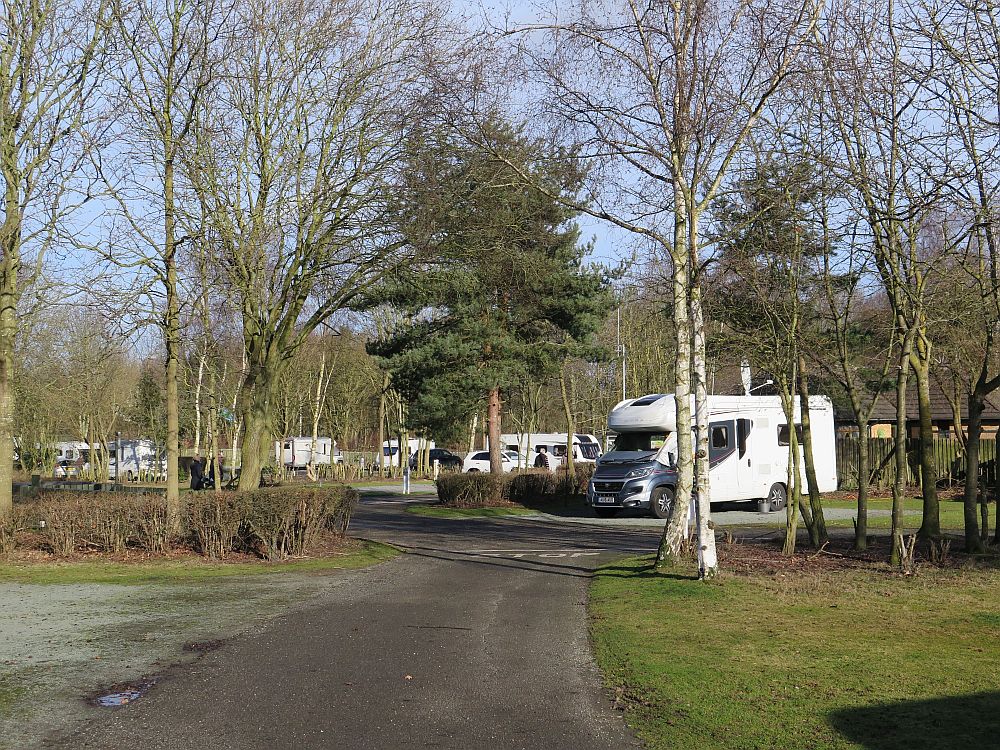 They have changed the entrance to the site with an additional barrier near the entrance. You now have to use the intercom for the site staff to raise the barrier. I think they may have had some problems with travellers. As a result of this work the site no longer has a late night arrivals area. Once booked we found a pitch around the back of reception where we have stayed before as it's near a service point.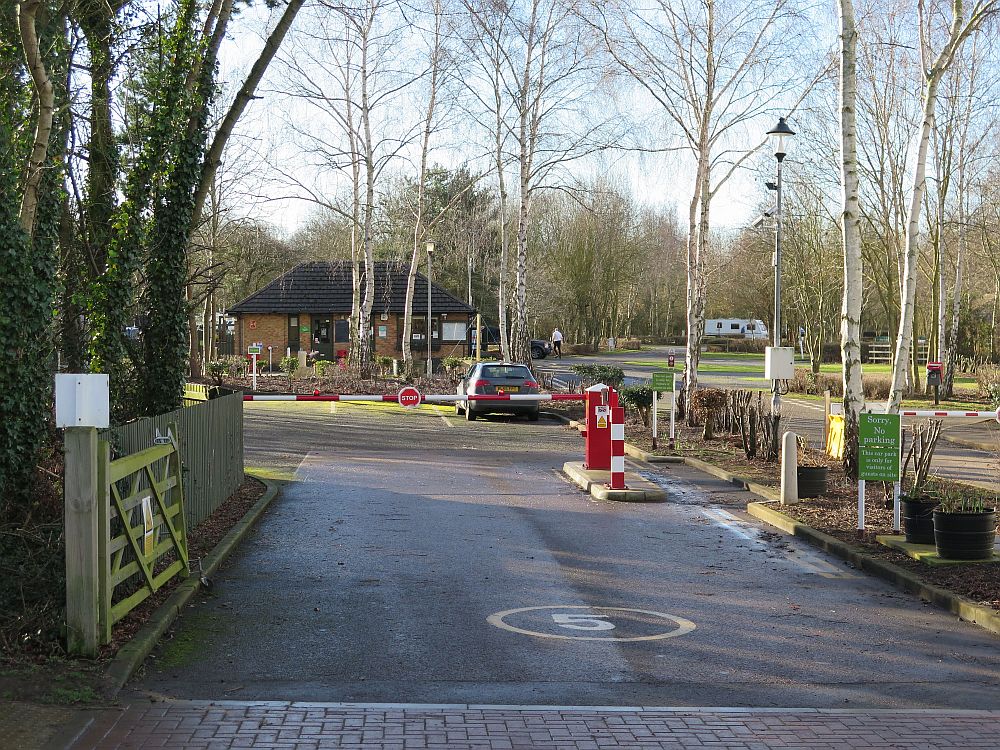 Rather strangely it was getting rather warm in the van because of the sun streaming in. Going away at the end of January I had imagined the first thing I would have done was to put the heating on! After some lunch we thought we should get some benefit from this lovely day by walking up to the Information Centre in Nene Park. We weren't the only ones who thought we should get out in the sunshine as the Park was very busy with locals enjoying their walks. We had picked up a map of Nene Park at the campsite and it showed various marked walks through the Park. I am never confident that my knees will allow a longer walk but they seemed reasonably well today so we completed one of the walks which was about 2.5 kms and I was pleased with myself for managing quite well. We will see how they are tomorrow!!!
Monday 29th January. Unlike the beautiful day yesterday today dawned grey and dull. However by the time we decide to go out which was about 1.00pm the sun was starting to show through. Up to then we had had a pretty lazy day. Although we were entertained by a fifth wheeler getting ready to leave the campsite. I have never quite understood fifth wheelers. I can see that with their slide outs they give a lot of internal room and I am sure that is one of the main reason people chose them. The odd thing is that when they are hitched to the vehicle, always a pick-up truck, they make what is a pretty big vehicle look tiny!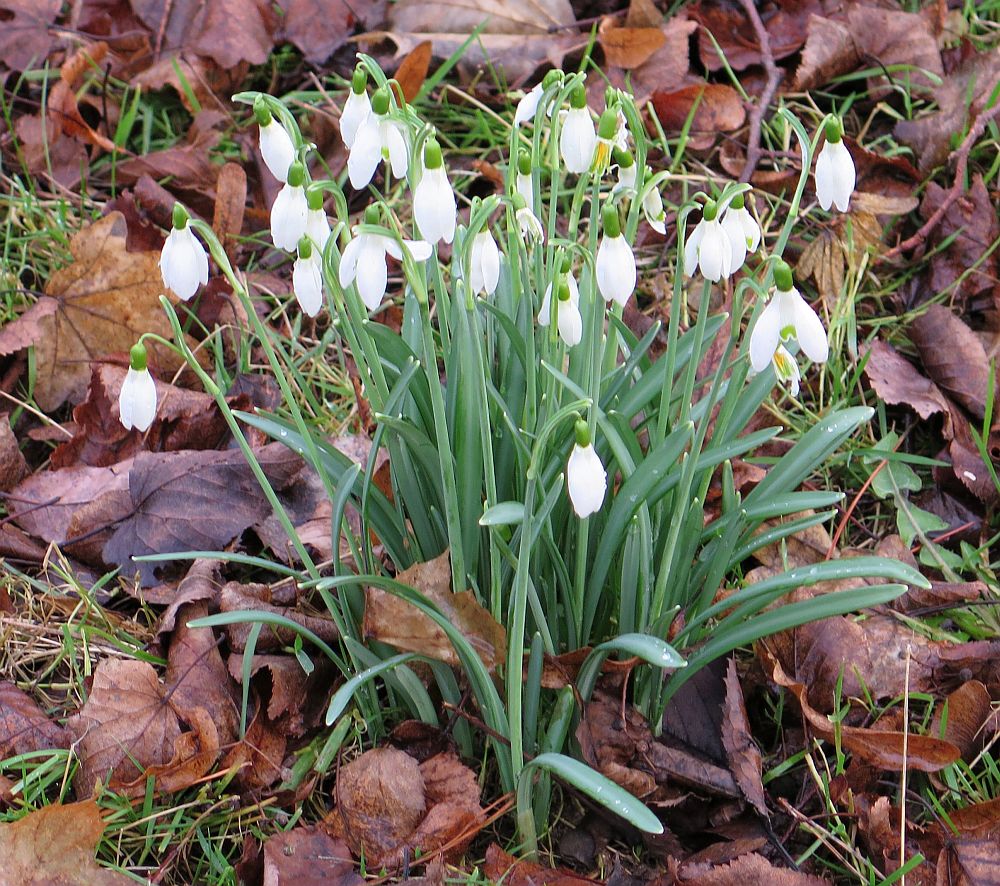 When the rain stopped we walked down to the Notcutts Garden Centre. I was tempted to buy some pot grown Snowdrops as my attempts to grow them from bulbs but have failed miserably. The trouble with Garden Centres is that if you walk to them you have to carry everything back! Talking about snowdrops there were some lovely clumps of them in the verges on the way down the road. This visit had a part two and that was the Granary Pub next door where we had a meal. Hardly haute cuisine but not bad for £33 including a bottle of wine!!! The walk back to the site was in bright sunshine which was nice but it looks as if it's going to be a cold night!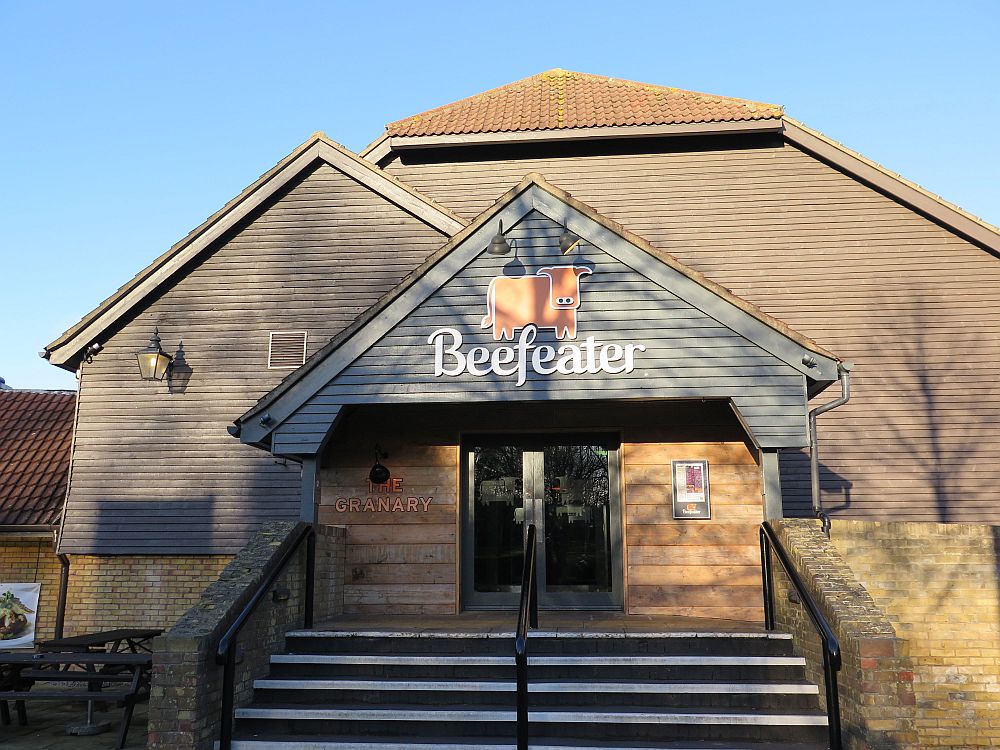 Tuesday 30th January. I was right about it being it being a cold night! One positive from that was that it dawned a lovely sunny day even if there was a grass frost. The choice today was either to catch the bus into Peterborough or to have a nice walk around Nene Valley Park. I think the walk won because it was easier. The best start, we thought, was to stop for a coffee en route at the café by the lake. Fortified we set off round Overton Lake. Still lots of people out and about, some with their dogs, some mums with their prams and some office workers taking a lunch time constitutional. Whilst the sun was lovely there was also a stiff cold breeze depending on direction of travel. Ferry Meadows is a good place for a few days if you don't have any form of transport as everything is on your door step.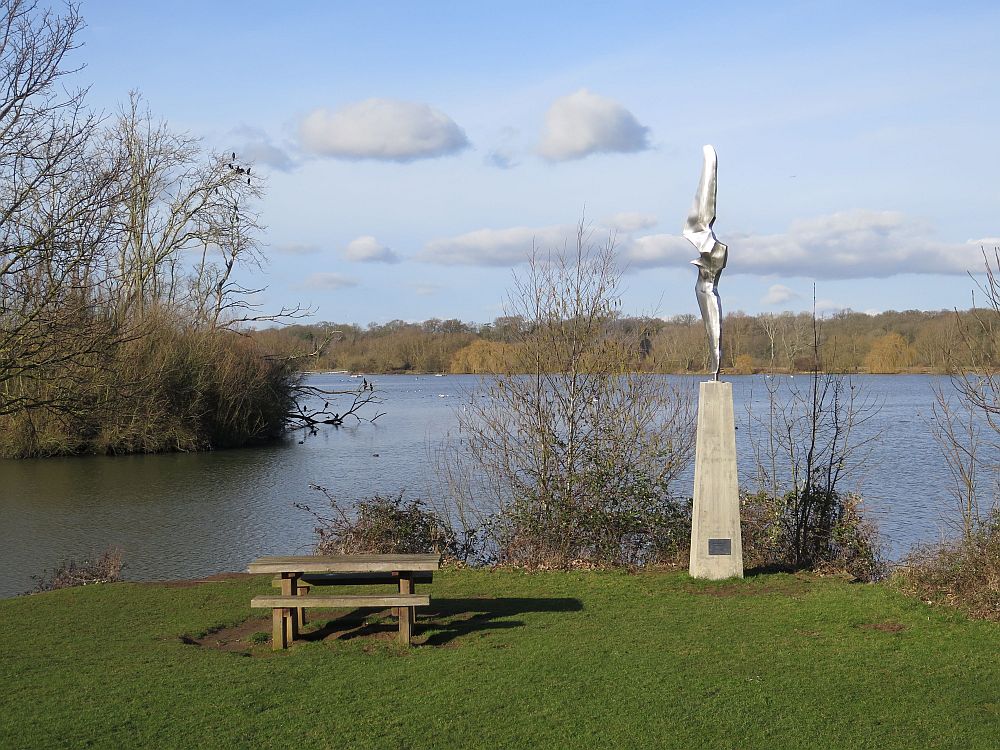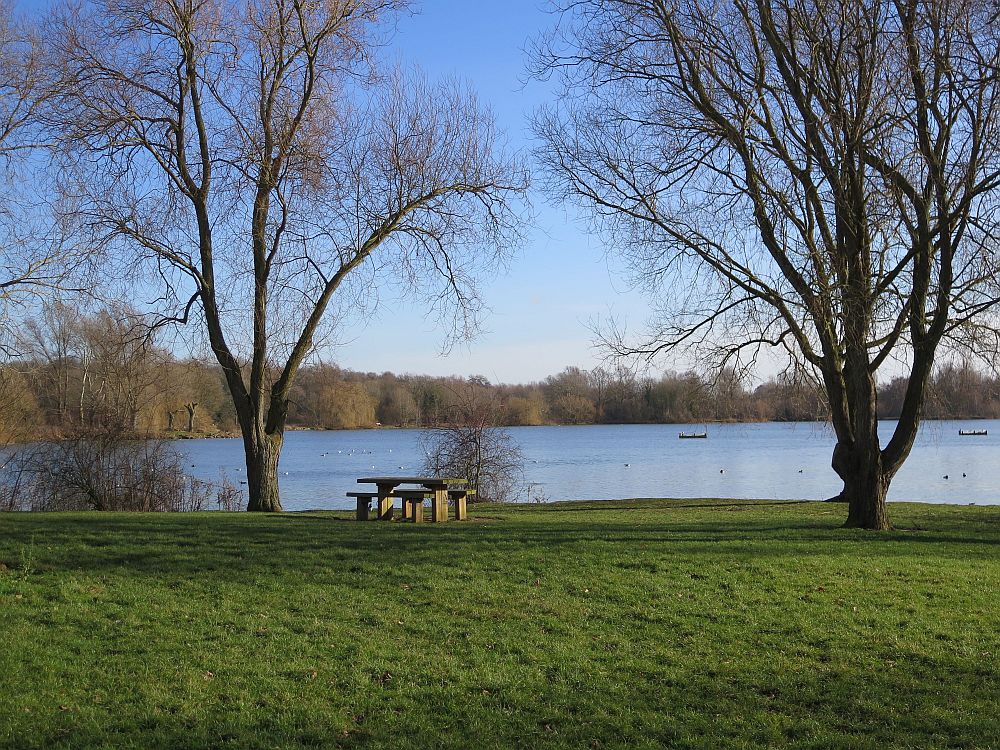 Wednesday 31st January. Our short stay at Ferry Meadows was over and it was time to return to Milton Keynes. We first had to negotiate the rather awkward motorhome waste point. CMC motorhome waste points are not the best but the Club have started to provide drive over gridded drains which are a lot easier. Unfortunately these improvements have not yet reached Peterborough! It is bad enough having to lift a heavy drain cover but when that cover is not in the right place it starts to make thing difficult. We had to basically block the site road in order to get our drain tap over the drain in the road.