White House Beach Caravan Club Site, Kessingland, NR33 7RW. Tel 01502740278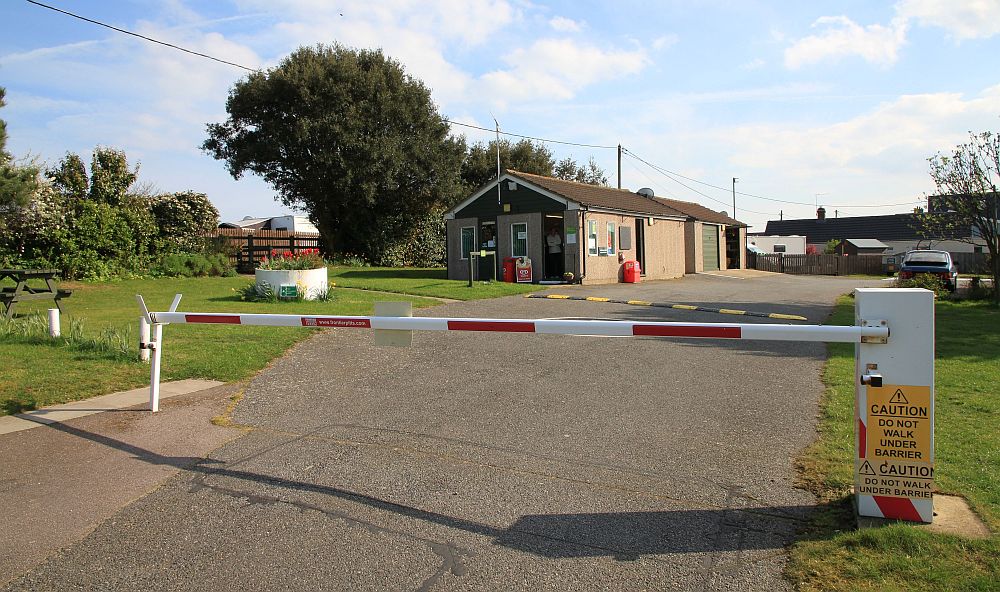 To Find Site:- From the Lowestoft direction follow Kessingland Bypass to end of dual carriageway and turn sharp left at roundabout into Whites Lane (signed for Kessingland Industrial Estate and Africa Alive) This road leads you to Kessingland Beach in about a mile. At the end of the road turn right and entrance to site is on the right. The final stretch of the road road down to the Beach narrows so care is required.
White House Beach is a member's only site with direct access to the shingle beach at Kessingland. The site has two separate pitching areas. The larger one is where the reception building is and all arrivals have to report in here. Although mainly hardstanding pitches in this section there are also some grass pitches. Awnings are allowed on most pitches in this area but there are also some non-awning pitches marked by a different coloured peg. Across the road from reception is a second, smaller, pitching area with direct access to the shingle beach with 24 pitches. All pitches are on hardstanding in this section and again a mix of awning and no-awning pitches. The beachside section has its own toilet block and motorhome disposal point. On the main section there are two toilet blocks, the main one being at the rear of the site with a smaller one near to reception, this one has the motorhome service point. Service points are dotted are the site. Electric points are convenient to all pitches and are rated at 16 amps and use standard CEE17 blue connectors. The electric bollards also have Co-Ax TV connections although only analogue signal. Apparently the site has to convert digital signal to analogue because of interference caused to the signal by local wind turbines. Reception sells a variety of essentials and next door is an information room. Site wide WiFi is available and time can be purchased online. Near the main toilet block there is a small adventure playground.
This site is convenient for exploring the Suffolk coast. Lowestoft, the most easterly town in England is not far away. In the other direction is Southwold. There are several attractions near to the site including Africa Alive, East Anglia Transport Museum and Pleasurewood Hills. For shopping there is a large Morrisons on the A12. There is an hourly bus from the beach at Kessingland to Lowestoft but if you walk up to Wash Lane a little further into the village there is a more frequent service to both Lowestoft and Southwold.