Wortley Hall CL, Wortley, Sheffield, S35 7DB, Tel 01142882100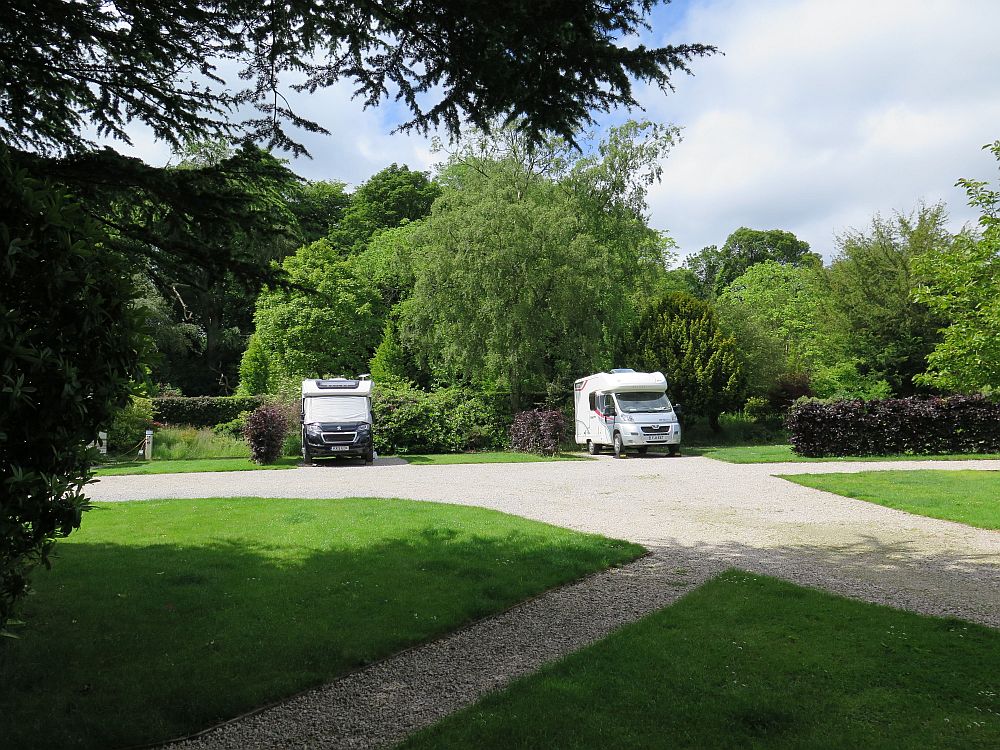 To Find Site:- Leave M1 at junction 35A and take A616 and then A 629 signed for Huddersfield. In the village of Wortley there is first a sharp right and then a sharp left bend in the road. It is here you take a right turn into Wortley Hall, take the road on the left through the gates. Follow the signs for the campsite and park by the gates. Report to reception which is at the front of the Hall. They will provide you will a key to the gate into the CL and make your way to your allocated pitch.
This delightful CL is situated behind the Hall in a garden come parkland setting with lovely shrubs and trees. The five pitches are separated by hedges. Each has a hardstanding base which is big enough just for the unit and awnings, if used, have to be erected on the adjacent grass. The hardstandings vary in size so if you have a longer unit it would probably be best to mention this when booking. The pitches do have a slope on them and levelling will be required. Motorhomers should be aware that probably a minimum of 4/6 inch chocks will be required to be completely level. You are warned of this requirement on the CL webpage. There are two electric bollards with multiple connections. Just across from the pitches is a neat and professional water and rubbish collection area. There are separate fresh and waste water points and the chemical disposal point is in its own small shed. There is no specific motorhome waste point so water has to be decanted from your waste tank. Further away from the pitching area housed in one of the outbuildings are two nice luxurious quality bathrooms containing a toilet, shower and sink, access is by a coded door entry. Given the space in the lobby I wonder if the intention is to provide more facilities in addition to the bathrooms? There is no Wifi on the CL but apparently this is available at the Hall. I was able to get a reasonable 4G signal here which enabled me to use the internet. We managed to get a decent TV picture on our directional aerial after a bit of experimenting with the direction. Wortley Hall has a lot of visitors, especially at the weekends, and sometimes they stray onto the CL, probably by following the wrong path!
When you stay at this CL you are free to wander around the grounds of Wortley Hall and its gardens. If you fancy a bite to eat or a drink the Fire Brigade Union Bar is at your disposal for either bar snakes or bar meals. The Ruddy Duck Restaurant offers an À la carte menu if you wanted something a bit more special. The village of Wortley is only a short walk away, albeit uphill. There is a small village stores which also incorporates a post office and café. In addition there is a pub and a small Farm Shop. A bus service runs between Sheffield and Holmfirth but is pretty infrequent.