Broadway Caravan Club Site, Station Road, Broadway, WR12 7DH, Tel 01386 858786
www.caravanclub.co.uk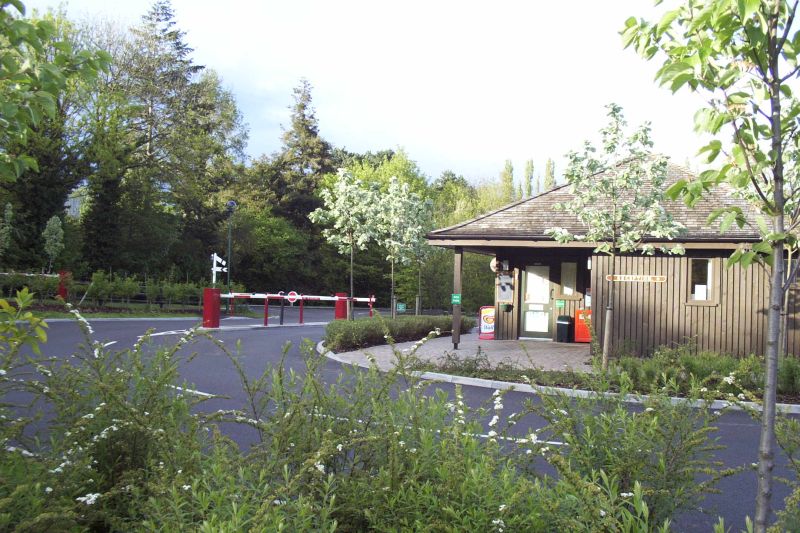 To find site:- On A44 exit at roundabout signed for Broadway on the B4632, the site is on the right in about half a mile immediately under railway bridge.
This site has 115 level pitches all but a handful are hardstanding. The upper section is the original part of the site. About 3 years ago the site was considerably increased in size by the addition of the lower section where the pitches are all hardstanding. The Club has ensured that there is grass area around all pitches and as the shrubbery grows it will become more intimate. There is a toilet block on each section. On the lower section the block is of modern design and everything you would expect from the Caravan Club. On the other hand the toilet block on the upper section is something rather special. It is housed in what was the old railway sheds in the Broadway goods yard. I thought the wardens had a very novel way of applying the 12 noon departure rule. Rather than a blanket rule they ask for volunteers, the number dependant on the expected arrivals. I suppose as a lot of people leave before 12.00 noon anyway but their initiative makes everyone happy and perhaps is a way forwards for other sites in the network.
This site is within an easy 10 minute walk of the delightful Cotswold village of Broadway. There are several restaurants in the village as well as shops and galleries. Evesham is about 10 miles away and has both a Tesco and Safeway supermarket. There are various other attractions around and about, details of which can be found in the site information bureau. A very nice site for either a weekend or longer stay.
Date of last visit May 2004. See Caravan Diary 2004 Click on thumbnails below for a larger picture.