Campeggio Comunale Estense, Via Gramicia, 76-44100 Ferrara, Tel 0532.752396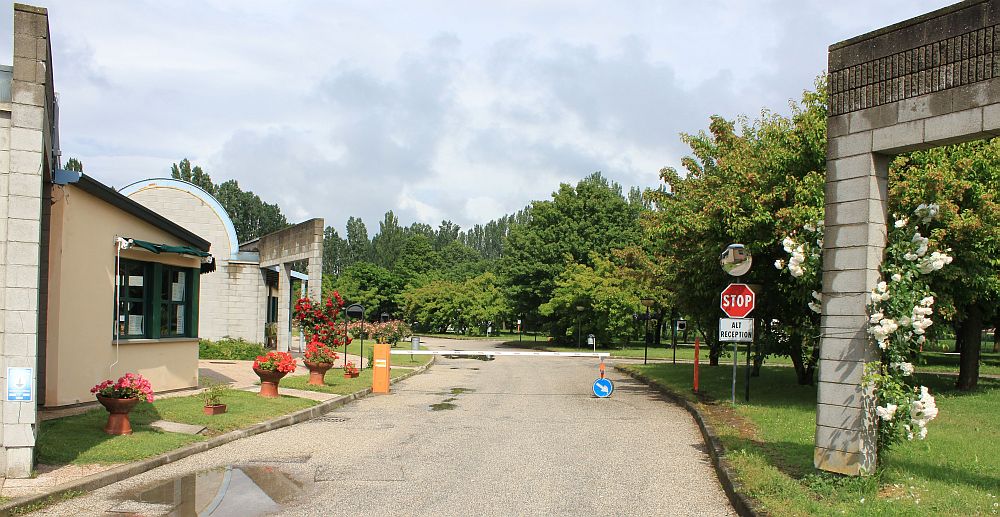 To find site:- Once in Ferrara the site is well signed.
This Municipal Campsite is situated near the old walls of the town of Ferrara. The welcome is professional rather than friendly. There are about 50 pitches which vary in size. They are not numbered but trees delineate the pitching areas. Some have an area of very course hardstanding which I imagine have been put in to support motorhomes. Providing the site is not full you can usually find yourself a bit more room on the end pitches which are a little bigger. Electrical connections are via CEE17 blue plugs and are rated at 6 amps. Water taps are dotted around the site. Toilet blocks are of a good standard with a mix of Turkish and seated pedestal toilets. However when only one block is open it means there is only one menís and one womenís Western style toilet available for the whole site! Showers have swing saloon type doors so do not provide much privacy as a usual shower cubicle. During the low season there are no other facilities open although it looks as it there could be more available in the high season. The campsite has extensive tree cover which would be a boon in hot weather but would provide a challenge for anyone wanting to get satellite reception. The site tends to get water logged in very wet weather. A small discount is given to holders of the CCI Camping Carnet. WiFi is available at a cost of Ä1 an hour. The signal covers a reasonable distance from reception but is not site wide.
Date of visit, early June 2012
The town/city of Ferrara is only a short bike ride from the site and there seem to be many cycle ways to choose from especially around the extensive walls. This site is convenient as a stopover site for north/south routes through Italy. There is a large supermarket and several fuel stations within a short distance of the campsite.