Camping Aller-Leine-Tal, Marschweg 1, 29690 Essel-Engehausen, Tel 05071511549
www.camping-aller-leine-tal.de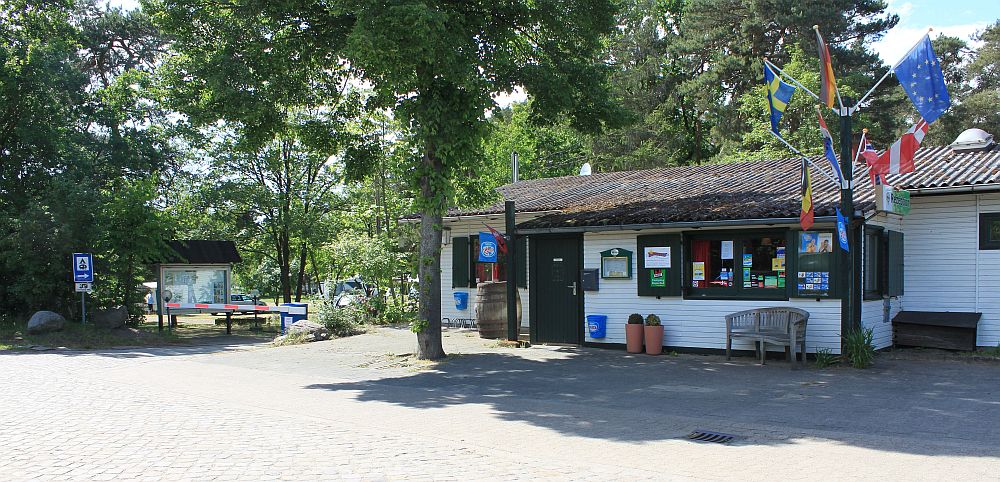 To find site:- From south on the A7 Autobahn leave at Rasthof Allertal and but keep to the right and exit without entering the service station. At the end of the road turn left, the campsite is a short distance on the right.
This campsite which is not far from the A7 autobahn and is handy for an overnight stay as well as being perfectly suitable for a longer stay. The site has a rustic charm and is run by husband and wife Fred and Linda who are very welcoming. Pitches vary in size but generally quite generous. Electric connections are rated at 10amps using, in the main, CEE17 blue connectors. On some pitches a longer lead might be required. Water standpipes are dotted around the site. The toilet block is modern and to a very good standard with seated toilets and paper provided. There are some nice touches like paper towels being provided at the chemical emptying point. There is some play equipment and at the end of the site a large area which could be used for ball games. Reception sells drinks and ice cream and there is also a bar/restaurant selling snacks and basic meals. Given its proximity to the A7 there is always a slight hum from the motorway but we did not find it intrusive. The site has a WiFi facility which works in the area of the Bar and costs a reasonable €1 a day. We were able to get all UK FTA TV stations with our 80cm dish. The campsite currently accepts both Camping Cheques and the ACSI Card outside of the peak season. Date of our stay mid May 2011.
An Ideal stop off point for people heading for the Baltic or Berlin. A longer stay would enable a visit to the delightful town of Celle which is about 20 miles away. Also Bergen Belsen is also close by. The River Aller borders one side of the campsite. For shopping there is a good selection of supermarkets in Schwarmstedt a few miles from the campsite.
Click on thumbnails below for a larger image:-